Queen Elizabeth II Official Birthday: Why Does the Queen Have Two Birthdays?
Today, the U.K. will celebrate Queen Elizabeth II's birthday. The monarch was actually born April 21, 1926, but in the U.K. and various Commonwealth realms she has an "official" birthday as well.
The official birthday is a public day of celebration in honor of the monarch's actual birthday.
As the royal family's official website notes, U.K. celebrations have historically taken place in the summer to make the most of the good weather. The tradition was started in 1748 by King George II, who was born in November.
British commemorations usually take place on the second Saturday in June. In London, a large military parade called Trooping the Colour marks the day. The Queen and other members of the royal family take part in the London pageantry, which ends with a fly-past from the Royal Air Force. The royal family watch this final scene from the balcony at Buckingham Palace.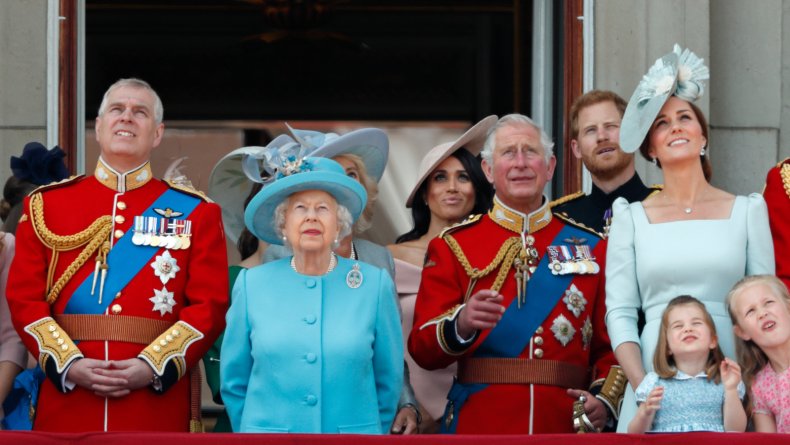 In Canada, the Queen's birthday is celebrated in conjunction with Victoria Day on the last Monday before May 25th. The federal statutory holiday is called Fête de la Reine (Celebration of the Queen) in French. It doesn't always count as a statutory holiday, however, and employees in some territories are not entitled to a paid day off.
Over on the southern hemisphere, the Queen's birthday usually takes place in June, in spite of potentially wintry weather.
In Australia, the event is celebrated on several different dates. Most of the country gets a day off for the second Monday in June.
But in Western Australia, the region's governor announces the date each year. It usually falls on the last Monday of September or the first Monday of October, according to Timeanddate.com.
Since 2016, Queensland has marked the Queen's birthday on first Monday in October, as The Brisbane Times previously noted.
In New Zealand, a public holiday marks the sovereign's birthday on the first Monday in June. This year's Queen's Birthday Weekend was marked by tragedy with six people killed in road traffic accidents, according to police.
Pacific locations including Papua New Guinea and the Solomon Islands celebrate the official birthday on the second Monday in June. Like the U.K., Polynesian island nation Tuvalu commemorates the monarch's birthday on the second Saturday in June.
The Queen's real birthday does not go unnoticed. In the U.K., it is marked by a midday gun salute. Forty-one guns fire in Hyde Park in London, 21 in Windsor Great Park in Windsor, and 62 at the Tower of London.