Queen Elizabeth II Plans Return to Work As U.K. Faces Tough New COVID-19 Restrictions
Queen Elizabeth II will return to work in October after her summer break—as Britain faces an increase in new coronavirus cases.
The monarch, 94, will cut her stay at Scottish retreat Balmoral short to spend two weeks with Prince Philip at Sandringham, where he has been living in retirement.
She will then return to work in October, living outside London at Windsor Castle and commuting into Buckingham Palace when work requires.
The move comes amid a rising infection rate in Britain and tough new restrictions, banning gatherings of more than six from Monday.
On Sunday, the British government announced 2,988 new infections, the sharpest increase since May 22.
Much of the Queen's role can be performed in her private residence, including going through her "red boxes" of briefing documents and correspondence.
However, she may be called to London for investiture ceremonies, when the great and good of British society receive honors and knighthoods, or meetings with dignitaries.
A palace spokesman said: "The Queen and The Duke of Edinburgh will depart Balmoral Castle during the week commencing 14th September to spend time privately on the Sandringham Estate.
"Subject to the finalization of the autumn program, Her Majesty's intention is to return to Windsor Castle in October and to resume the use of Buckingham Palace for selected Audiences and engagements.
"These plans will be kept under review and will of course be subject to all relevant guidance and advice."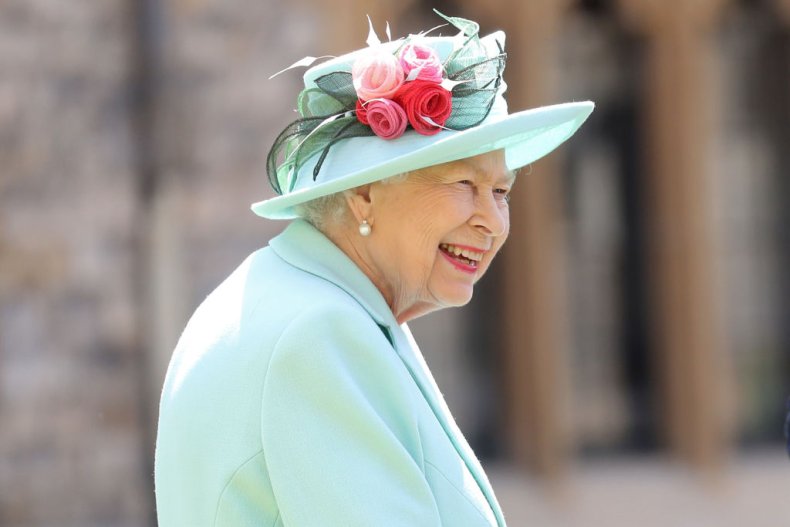 Elizabeth will no longer treat Buckingham Palace as a regular base from which to work during the week.
She will now live full-time at Windsor Castle, where the bubble system designed to keep her protected against coronavirus is well-established.
Since lockdown in March, she has performed one public engagement—knighting Captain Sir Tom Moore, a 100-year-old icon of the pandemic who raised more than $42 million for NHS charities.
She also attended her granddaughter Princess Beatrice's wedding on the same day, July 17, at Windsor Castle.
The queen showed early leadership during the first weeks of the pandemic in Britain, giving several rare televised addresses to her people.
In the first, she invoked her experiences as an evacuee during World War Two to urge the country to band together.
Elizabeth said: "While we have faced challenges before, this one is different.
"This time we join with all nations across the globe in a common endeavor, using the great advances of science and our instinctive compassion to heal.
"We will succeed—and that success will belong to every one of us.
"We should take comfort that while we may have more still to endure, better days will return: we will be with our friends again; we will be with our families again; we will meet again."