Queen Elizabeth II Compares Trump and Obama to Noisy Helicopter
Queen Elizabeth II proved that at 91 she still has a sense of humor after she compared President Donald Trump and former President Barack Obama to a noisy helicopter.
The British monarch took a swing at Trump and Obama while walking around Buckingham Palace during the filming of the documentary The Queen's Green Planet, about her love of trees, for the United Kingdom's ITV.
Despite being in her garden, the queen can't escape politics. During her stroll with documentary host David Attenborough, a helicopter flew above the garden and interrupted the interview.
"Why do they go 'round and 'round when you want to talk?" Queen Elizabeth asked. "Sounds like President Trump. Or President Obama."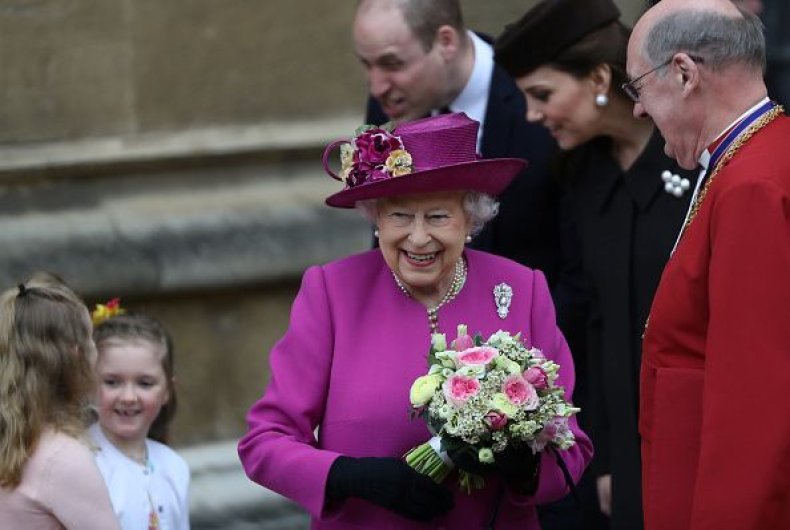 President Trump and Queen Elizabeth have actually never met in person, but Trump was invited to the United Kingdom back in 2016 to meet with her. Trump postponed a trip to the U.K. last year and had reportedly requested to ride with the queen in a gold-plated carriage.
President Trump said during an interview in January that he will make a state visit and meet Queen Elizabeth in October.
Obama met with the queen twice during his time in office.
The new documentary, set to air April 16, will discuss the Queen's Canopy, a new environmental project that helps protect the forests of 53 countries around the globe. Queen Elizabeth shows her love of trees during the documentary and talks about her hope for the future of the environment.
According to Queen Elizabeth, there are 1,400 trees on the palace grounds. The oldest leader in the world also noted that she plants trees in the back garden for Charles, Anne, Andrew and Edward, her four children.