Queen Elizabeth II could face a rash of countries removing her as head of state with Barbados causing the "house of cards" to fall, a royal expert has told Newsweek.
The Caribbean island announced plans on Tuesday to remove the queen as its head of state and achieve "full sovereignty" before the 55th anniversary of independence from the U.K. in November 2021.
The move has triggered speculation of a domino effect among pro- and anti-monarchy commentators alike.
Jamaica is widely tipped as the next country to remove the queen, although the opposition People's National Party lost a general election earlier this month after promising a referendum on becoming a republic.
Ingrid Seward, author of upcoming biography Prince Philip Revealed, told Newsweek: "I thought that was really sad about Barbados.
"I'd been there a lot because I had friends that lived there and they always seemed to like the queen.
"It seems to me that once one country goes the house of cards falls a little bit."
Prince Harry and Meghan Markle recently called for the Commonwealth, made up predominantly of countries in the former British Empire, to have a conversation about the past in order to move on from colonialism.
However, Seward said she believed he may also have contributed to the problem with his own past behavior, including an infamous incident in which he wore Nazi uniform to a fancy dress party in 2005.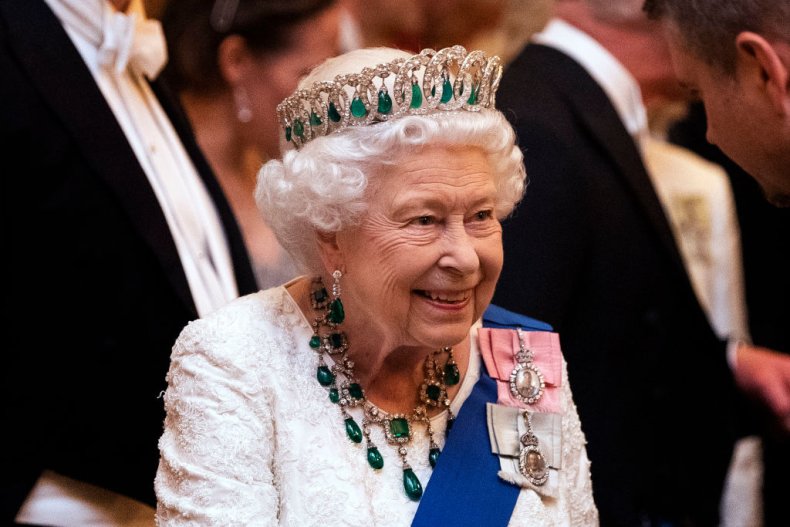 "I was talking to one of the ministers just after Harry had done his Nazi fancy dress and they were really shocked," she said.
"Thinking of that, I wonder if it's something to do with the behavior of the younger members of the royal family and looking at the queen's great age.
"I think they probably feel that with the queen when she goes it will feel like the end of an era and that will be the moment to cut ties."
In response to the Barbados announcement, a Buckingham Palace spokesperson said it was "a matter for the government and people of Barbados."
Graham Smith, chief executive of anti-monarchy campaign group Republic, said that he believed many countries were merely waiting until Prince Charles becomes king before rejecting the crown.
He told Newsweek: "I would be surprised if other Caribbean countries and the smaller Commonwealth countries don't follow suit.
"Most of the realms are fairly small and have more in common with each other than with us. I think they're likely to go down that road.
"I think it boosts Australia's prospects as well. I think it's likely, it's a matter of when rather than if. It's unlikely to happen with Scott Morrison as prime minister.
"But I think the queen's reign is getting towards the end and that's going to focus the mind as well.
"Other Commonwealth countries abandoning the monarchy is also going to strengthen the argument not least because they will show the way on how it's done.
"They'll stay in the Commonwealth as well. It's been speculated since as long as I've been doing this that if one goes it will all start to unravel.
"We're about to see whether that is true or not."