Queen Elizabeth II has said her "life will always be devoted in service" after canceling an appearance at a major royal event aged 95.
The monarch renewed a vow she made aged 21 to dedicate her "whole life" to duty just a month before her 96th birthday.
This came after an announcement she would not attend the Commonwealth Day service at Westminster Abbey, in London, on March 14.
The event is a major one in the royal calendar and is designed to celebrate the partnership between Britain and a group of 53 states, most of which formed part of its former Empire.
Elizabeth, who is head of the Commonwealth, said: "In this year of my Platinum Jubilee, it has given me pleasure to renew the promise I made in 1947, that my life will always be devoted in service.
"Today, it is rewarding to observe a modern, vibrant and connected Commonwealth that combines a wealth of history and tradition with the great social, cultural and technological advances of our time.
"That the Commonwealth stands ever taller is a credit to all who have been involved."
The Commonwealth Day service was Meghan Markle and Prince Harry's final royal job in 2020 before they started a new life in America.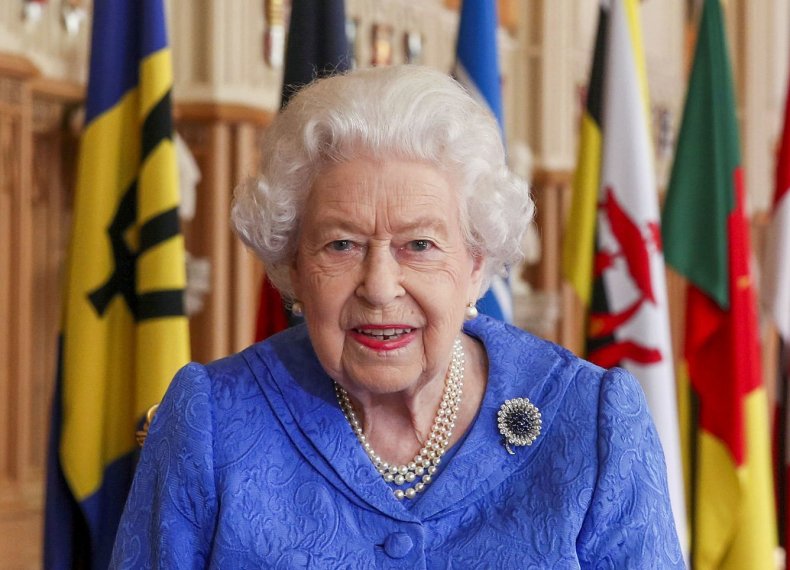 The Queen had health scares in October and November and tested positive for COVID-19 in February, but experienced only mild symptoms.
A succession of public appearances have, as a result, been canceled in recent months.
Buckingham Palace also announced on March 14 that she will be represented by Prince Charles and Camilla, Duchess of Cornwall, at the upcoming Commonwealth Heads of Government Meeting (CHOGM) in June. She would not, however, have been expected to attend as the event is in Kigali, Rwanda, and she has not been abroad for many years.
Elizabeth's famous speech, referenced in her recent message, was delivered in Cape Town, South Africa, on April 21, 1947, while she was still a princess.
She said: "There is a motto which has been borne by many of my ancestors—a noble motto, 'I serve'.
"Those words were an inspiration to many bygone heirs to the Throne when they made their knightly dedication as they came to manhood. I cannot do quite as they did.
"But through the inventions of science I can do what was not possible for any of them. I can make my solemn act of dedication with a whole empire listening. I should like to make that dedication now. It is very simple.
"I declare before you all that my whole life whether it be long or short shall be devoted to your service and the service of our great imperial family to which we all belong."
For more royal news and commentary check out Newsweek's The Royal Report podcast: