Queen Elizabeth II Will Not Be Seen Publicly for Months Due to COVID-19 But Will Be Longing to Return, Royal Author Says
Queen Elizabeth II will be "longing to get back to work" as she faces the biggest absence from public royal duties of her reign, a royal author told Newsweek.
The monarch, 94, will remain in isolation at Windsor Castle for months, as the risk of her catching coronavirus remains a threat.
The pandemic has led to the cancelation of regular summer events from her Trooping the Colour birthday parade, to Chelsea Flower Show and garden parties in London and Scotland.
Buckingham Palace will close all summer for the first time in 27 years and she may not be seen in public until Autumn at the earliest, the Sunday Times reported.
If so, the absence will likely be the longest of her 68-year reign.
Ingrid Seward, author of The Queen's Speech: An Intimate Portrait of the Queen in Her Own Words, told Newsweek Elizabeth relies on work to keep herself going.
She said: "The reason she's agreed to do so many of these broadcasts is because she believes it's important to be seen.
"I don't think we'll see very much of her until the autumn. She won't come to Buckingham Palace, I'm sure of that.
"I absolutely think we'll see her again though.
"She's always said that it's because she works so hard that she keeps going.
"I would imagine she will be longing to get back to work in some form or another. She's just been doing it on the telephone.
"I don't know anyone of her age who likes the telephone much."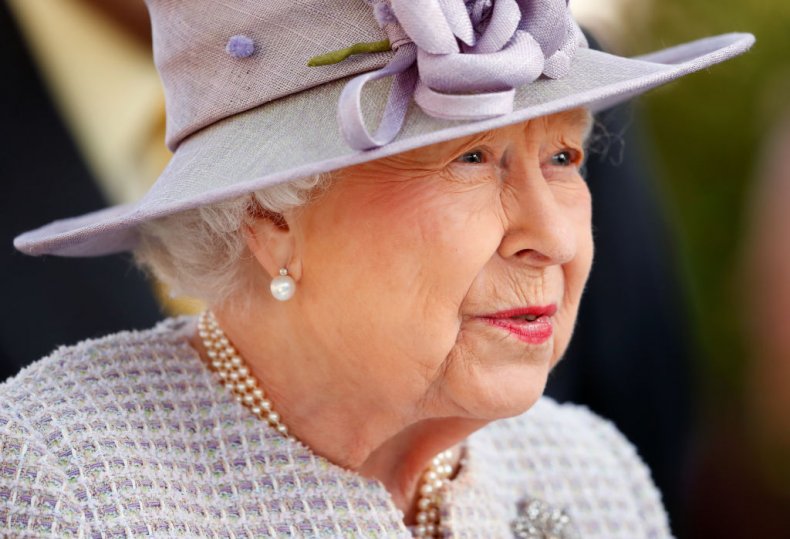 Investiture ceremonies have also been put off and a state visit from South Africa is on hold due to the risk of infection.
However, palace insiders told Newsweek the queen has been working on her "red boxes," of government documents and briefing papers every day.
She has continued her weekly audience with the prime minister by telephone from Windsor Castle and given several video broadcasts to the nation.
However, the cancelation of events coupled with her age has led to speculation she may never return to frontline, in-person duties.
Royal biographer Andrew Morton told The Sun: "It's terribly sad but I can't see how the Queen can resume her usual job.
"The COVID-19 virus isn't going away soon and will be with us for months, if not years.
"It would be far too risky for the Queen to start meeting people on a regular basis."
However, Dickie Arbiter, her former press secretary, told Newsweek Elizabeth will return as soon as Government guidelines allow.
He said: "She will go back to frontline duties as soon as she can. Don't write her off. She's just doing what everybody else is doing.
"She's advised by her prime minister about what has got to be done. For God's sake don't write her off.
"It's not that she's doing it voluntarily, she's doing it because she's got to. As everybody else has got to.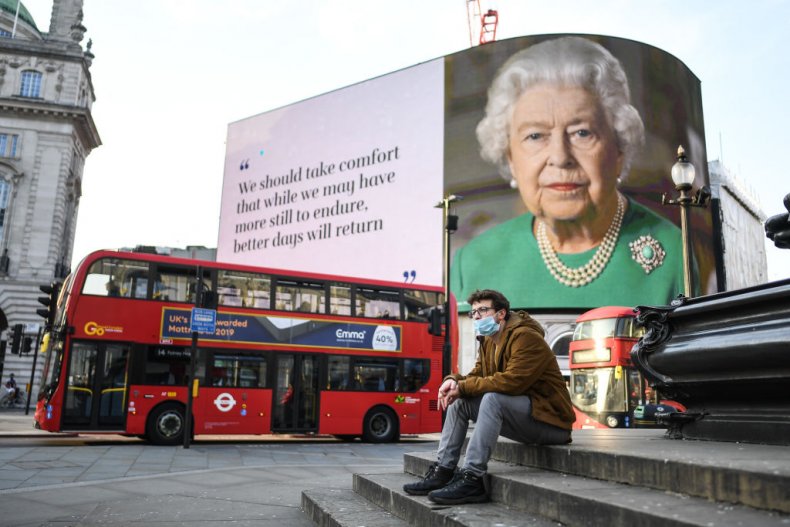 "Her role is meeting people, her role is mingling with people, going out and about in the U.K., which for obvious reasons she can't do."
He added: "She'll be disappointed that things can't go ahead but she's got to abide by what the government is instructing."
The queen issued a rare video broadcast to her nation by video for VE Day on Friday.
In it, she said: "Today it may seem hard that we cannot mark this special anniversary as we would wish.
"Instead we remember from our homes and our doorsteps.
"But our streets are not empty; they are filled with the love and the care that we have for each other.
"And when I look at our country today, and see what we are willing to do to protect and support one another, I say with pride that we are still a nation those brave soldiers, sailors and airmen would recognise and admire."
A Buckingham Palace spokesperson said: "The Queen continues to be busy and will follow appropriate advice on engagements."