Queen Elizabeth II's Cousin Jailed for 10 Months for Sexual Assault
Queen Elizabeth II's cousin has been jailed for 10 months for a sexual assault on a woman at the childhood home of the Queen Mother.
Simon Bowes-Lyon admitted groping the 26-year-old woman during a 20-minute ordeal at his Glamis Castle ancestral home in Scotland.
The Earl of Strathmore and Kinghorne was hosting several people over the weekend for a lifestyle magazine feature when he launched the attack on February 13, last year.
Bowes-Lyon, who walked behind the Queen Mother's coffin alongside Prince William at her funeral, pleaded guilty in January at Dundee Sheriff Court.
He was handed a ten-month jail sentence today, Sky News reports.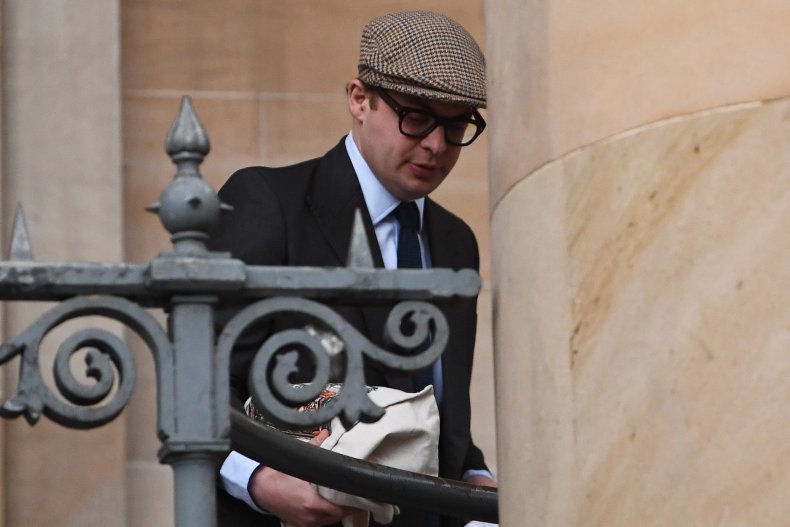 Quoted in the Daily Mail, Sheriff Alistair Carmichael told Bowes-Lyon: "She had no sexual interest in you and had done nothing that could be interpreted by you to the contrary.
"You went to her bedroom and persuaded her to open the door, pushed your way into the room, pushed her onto the bed and grabbed her hard on the nipple and tried to push her nightdress up.
"You told her that you were going to f**k her and that she needed a shafting. You continued to pull at her and tried to kiss her.
"Throughout all this she made it clear she wanted you to stop."
The court heard how the victim has since had to undergo therapy to help her cope with the impact of the attack on her.
Bowes-Lyon, the Queen's cousin twice removed, pushed the woman up against a wall and groped her at 1.20 a.m. after a black-tie dinner at the mansion.
When she rebuffed his advances, the 34-year-old told the woman she was a "rude, mean, bad and horrible person," the Daily Mail previously reported.
The court previously heard how the woman struck up a conversation with Bowes-Lyon over dinner on the first night of her stay after noticing nobody else was talking to him.
The group had dinner again the following night and he knocked unannounced at her door after she had gone to bed.
The lifestyle magazine feature had been due to include gin tasting, helicopter rides, shooting and a tour of the castle.
Bowes-Lyon apologised after his guilty plea in January, giving a statement outside court.
Quoted in the Daily Mail at the time, he said: "I am greatly ashamed of my actions which have caused such distress to a guest in my home.
"Clearly I had drunk to excess on the night of the incident. As someone who is only too well aware of the damage that alcohol can cause, I should have known better.
"I recognise, in any event, that alcohol is no excuse for my behaviour.
"I did not think I was capable of behaving the way I did but have had to face up to it and take responsibility."
Elizabeth's mother, the Queen Mother, is Bowes-Lyon's great-great-aunt.