'I Was Just a Pensioner': Queen Lookalike Shares Tribute to Elizabeth II
When Queen Elizabeth II passed away on September 8, 2022, tributes from around the globe flooded in. The death of Britain's longest-reigning monarch, at age 96, prompted widespread sorrow.
This 81-year-old, in particular, felt a "connection" to the Queen and says she felt like a "family member had passed away."
When Patricia Jarram was 11 years old, Elizabeth II became the Queen of the United Kingdom on February 6, 1952. The Queen has always been a part of Patricia's life from seeing the Coronation in London aged ten to more recently working as a lookalike.
The grandma-of-three has traveled across the UK to act as the Queen for a living, after retiring as a special needs teaching assistant.
From Ashtead, Surrey, Patricia said: "Her Majesty Queen Elizabeth was an incredible woman, mother, and grandmother. I don't think we will see the likes of her ever again.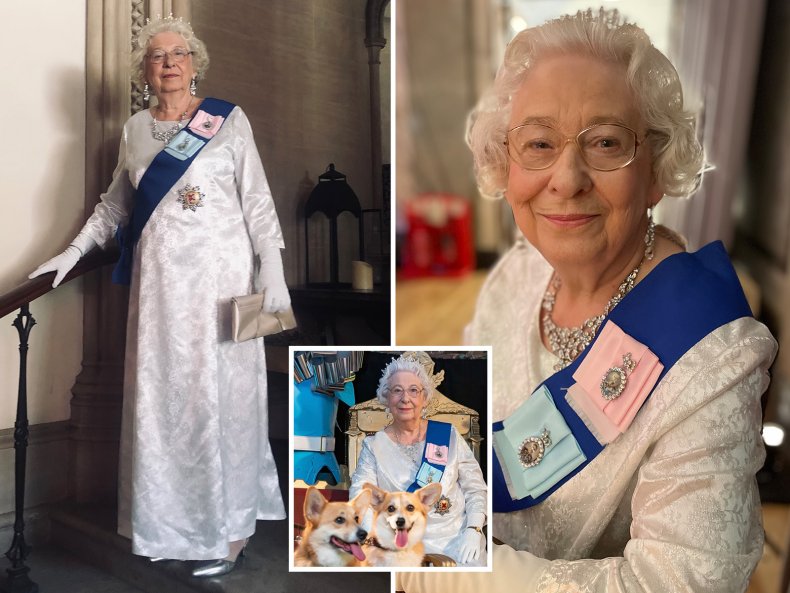 "It has been a great honor and privilege to portray her as a lookalike for the last four years. I often wondered what she may have thought of it all if she had seen me.
"I felt pretty sentimental when I heard she had passed away, she has always been in my life. I can't believe we will never see her again."
While Patricia never had the opportunity to meet the Queen, she met multiple celebrities as a lookalike such as the British double act Ant and Dec along with the famous English band, Duran Duran.
Patrica added: "I felt terrible when she passed away, it may sound strange but it felt like a family member died.
"The Queen has always been in my life, even my mum Elizabeth Davies was the spitting image of her which is why I use her name as my "stage" name for lookalike bookings. I was just an old-aged pensioner before and now I have heaps of memories as a lookalike. I will forever be grateful for all of the opportunities."
Another Queen Elizabeth II lookalike, 89-year-old Mary Reynolds, who lives in Epping, Essex, has decided to retire from her role following the news of Her Majesty's death.
Reynolds started working as a queen lookalike in 1988 but was first told about the striking resemblance when she was 17.
For over three decades, she has represented the late monarch in film and television roles. She appeared in the 1990 comedy Bullseye, alongside the late Sir Richard Moore, and in an episode of Doctor Who's 25th-anniversary series in 1988.
But when a Russian television company approached her for an impersonation after the queen's death on Thursday, Reynolds said she had to decline.
"I said, the only way I would dress up as the Queen would be in a black dress," Reynolds told the PA news agency.
The lookalike said she was deeply saddened by the monarch's passing, although she felt fortunate for a long career as her doppelganger.
"It's been a great privilege to look like her because I think she's so incredible," she said. "I mean, it's a change of an era now, it's all going to be very weird."
That change of era meant setting aside her wardrobe of royal outfits, even if she can't bring herself to get rid of them.
Although the impersonator never met the queen in person, she was in a crowd watching many of the sovereign's greatest moments.
"I was in the Mall when she got married and I was just off of the Mall for her coronation," she told the PA news agency. "I slept overnight in the road with my boyfriend, in tents. We got very wet and we got very lucky because one of the buildings there had a radio so we actually heard the whole of the service."
Newsweek reached out to Reynolds for comment.