Queen Elizabeth Visits Manchester Children's Hospital, Calling Attack 'Wicked' and 'Dreadful'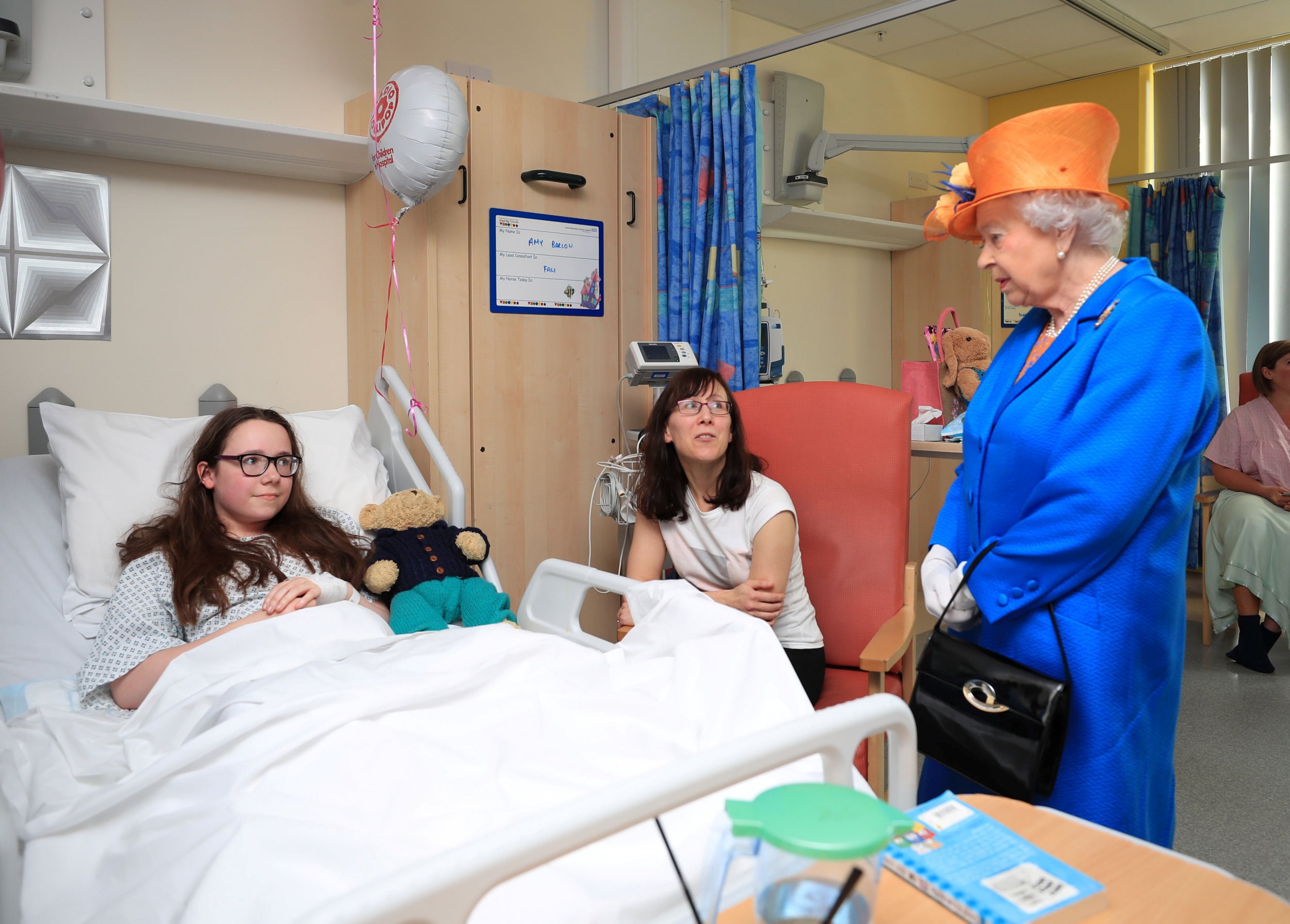 Queen Elizabeth visited Manchester Children's Hospital Thursday morning to speak with the victims of this week's attack at an Ariana Grande concert, describing the incident as "dreadful" and "wicked" when meeting with four young girls and their families.
The queen was well aware hospital staff were still busy tending to multiple victims of Monday night's attack—in which a suicide bomber killed at least 22 people and injured nearly 50 others—mostly youngsters attending the pop concert with friends and parents. Still, she was eager to offer well wishes to those in recovery and arranged a 30-minute visit so she could slip in and out of the facilities with as little disruption as possible, Sky News reported Thursday.
Related: Read Queen Elizabeth's full statement on Ariana Grande concert attack in Manchester
"It's a dreadful thing, very wicked, isn't it? To target that sort of thing," Elizabeth said to a father and his daughter. The father agreed.
"But it's very interesting how everyone has united," she added.
One of the girls who met with the queen was visiting Manchester for the concert as part of a birthday celebration. Another family told Elizabeth they still considered the night to be a good one, as they were able to visit backstage and enjoy the concert before the tragic incident happened. "You're a very lucky girl to recover," Elizabeth said, smiling at the girl with a pause.
Elizabeth offered high praise for Ariana Grande: "She sounds very, very good," the queen said of the American singer. "She's a very good singer." The young girl she was speaking with, surrounded by stuffed animals and her family, agreed.
The queen's message to the children was characteristically upbeat for Elizabeth, the longest-reigning monarch alive: Despite the horror that fell upon Manchester, her people had come together in unity. Even if terror had stained their memories of the night, she was there to help recall—and restore—optimism in those impacted.