Who Will Be the Next Queen? Elizabeth II Now Oldest World Leader After Mugabe Resignation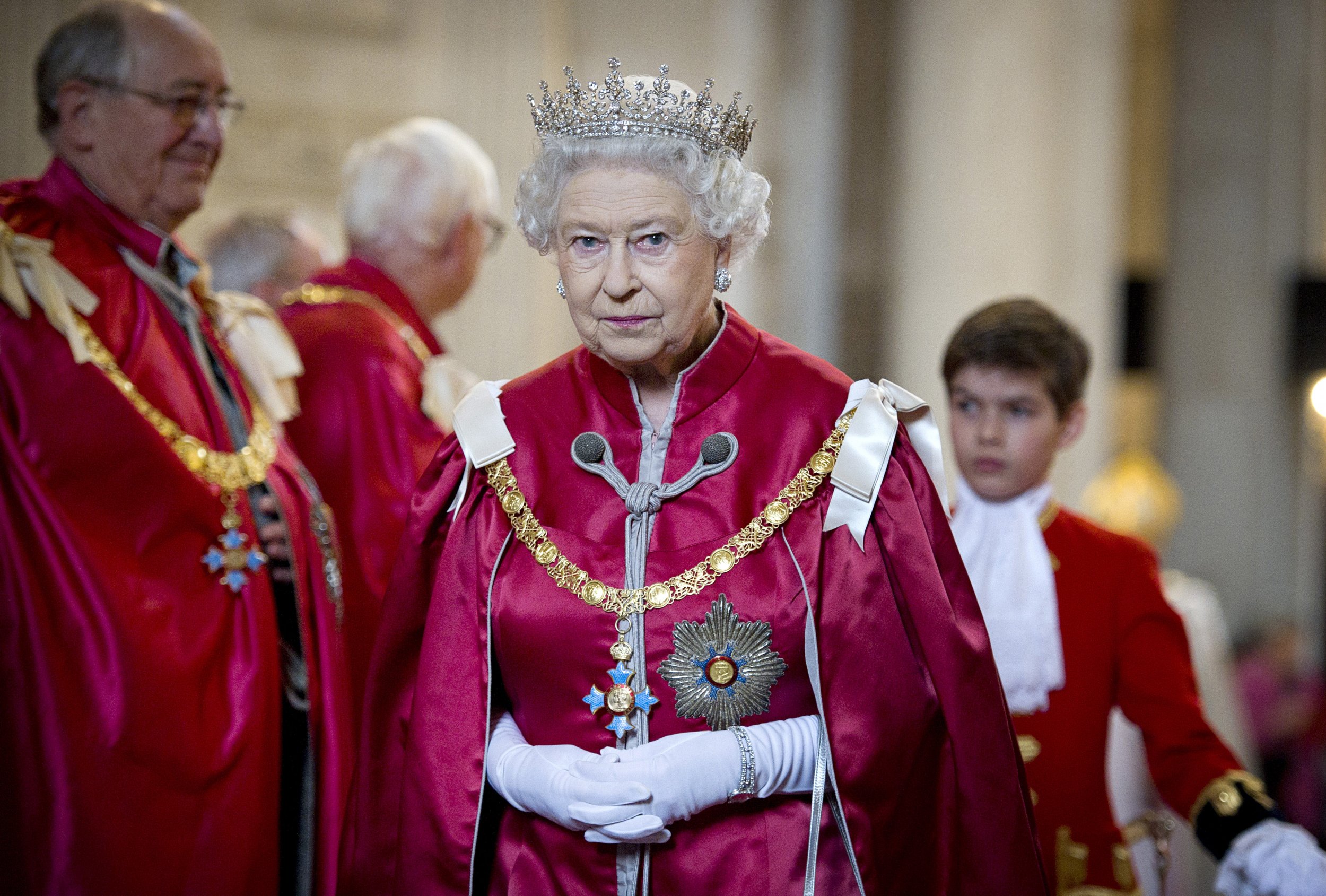 When 93-year-old Robert Mugabe stepped down Tuesday from his 37-year reign as president of Zimbabwe, he also forfeited his position as the world's oldest head of state. The United Kingdom's Queen Elizabeth II, at 91 years old, has now taken that spot.
Elizabeth became the queen more than six decades ago, and she's still going (relatively) strong. Despite a brief scare last December that forced her to miss Christmas Day church services, the monarch appears to be happy and healthy. In fact, on Monday she and her husband, Prince Philip, celebrated their 70th anniversary, complete with new royal portraits, a Windsor Castle party and a three-hour bell performance at Westminster Abbey.
She officially became the longest serving British monarch in history in 2015, a title she nabbed after outlasting her great-great-grandmother, Victoria.
"She really takes it in her stride," Dickie Arbiter, a former press secretary for the queen, told The Washington Post a few years ago. "She was asked to do a job of work, and she will do a job of work until she dies."
When that happens, the next person in line for the throne is her son Prince Charles. If he becomes king, his wife, Camilla, could theoretically take the queen consort title—but the palace has previously said she'd rather become the princess consort. (What she'll actually do is still up for debate.)
After Prince Charles, Prince William is next in the line of succession, so his wife, Catherine, could be his queen if eventually he were to take the throne, according to BBC America.
Elizabeth isn't the only elderly figure sparking questions about succession. Among the other oldest living heads of state are Beji Caid Essebsi, the 90-year-old president of Tunisia; Sabah al-Ahmad al-Jaber al-Sabah, the 88-year-old fifth emir of Kuwait; and Raúl Castro, the 86-year-old president of Cuba, according to The Guardian.
It's not easy aging in office. Both the former fourth- and fifth-oldest rulers on the global list—Abdul Halim of Kedah, of Malaysia, and Bhumibol Adulyadej, of Thailand—died in the past two years, and those heads of state who survive may be privately struggling.
Mark Fisher, a University of California professor of neurology and political science, wrote in a 2014 paper that "based on the known neuroanatomical and neuropathological changes that occur with aging, we should probably assume that a significant proportion of political leaders over the age of 65 have impairment of executive function."
Regardless, age is certainly playing a big role in U.S. politics right now.
The nation currently has its oldest elected president, 71-year-old Donald Trump, and he spars constantly with 33-year-old North Korean leader Kim Jong Un. Earlier this month, the Korean government put out a statement decrying the "reckless remarks by an old lunatic like Trump." The president fired back on Twitter.
"Why would Kim Jong-un insult me by calling me 'old,' when I would NEVER call him 'short and fat?'" Trump tweeted. "Oh well, I try so hard to be his friend - and maybe someday that will happen!"