'I Photographed the Queen, There Was an Extraordinary Moment Off-Camera'
The first time I met Queen Elizabeth II was pretty daunting. I was photographing the wedding of Viscount David Linley and Serena Stanhope at Westminster Abbey in January 1992 and Her Majesty was included in the official pictures.
I was no royal photographer; I had captured Princess Anne on a Save the Children visit to Sudan and Ethiopia back in the 1970s, but had no other experience meeting members of the monarchy.
Before the shoot, I was told that I would know the Queen had arrived when I heard the crunch of her car's tires on the gravel. I must have looked very nervous because one of the ladies serving drinks approached me and asked: "Are you alright, dear?" To which I replied: "Not really". She said: "Don't worry dear, when Her Majesty arrives I'll give her a drink and you'll be fine."
As I heard the car approaching, I thought: "Here we go!" Though I was naturally nervous to meet the Queen, it was Princess Margaret who caused a stir. As I shot the bride and groom she came up to me and nudged me in the ribs. She told me Serena's flowers were being held too low and I should ask her to lift them up higher, which I thought was very funny. It was a lovely afternoon.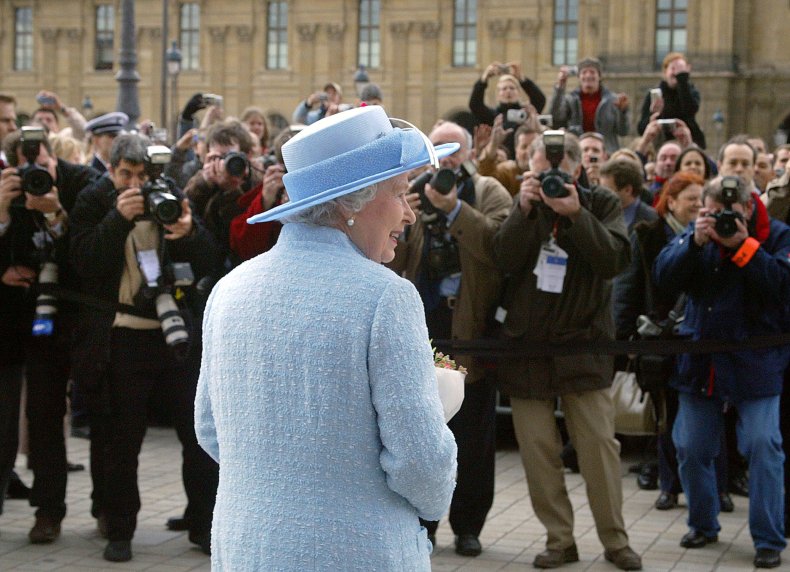 Before the wedding, I had photographed stars like David Bowie and Debbie Harry. So, in 1996 I seriously had no idea why I was asked to take Her Majesty's official 70th birthday portrait at Buckingham Palace. I know the pictures I had taken in 1992 were very successful and assume the picture agency had recommended me.
On the day of the shoot, I wasn't prepared for everybody disappearing. I assumed there would be several people milling around, but suddenly I was left in the room with just Her Majesty and my assistant. That was the moment I really felt very nervous.
Then, when everyone else left and closed the door behind them, reality really struck. This was someone I had grown up with. Since I was a child Her Majesty has always been there. It's hard to explain what it means to meet someone who has been that stability through thick and thin, who never in a million years you ever thought you would ever meet or have a connection with.
The incredible thing is, she was absolutely determined to make me feel at ease. I went in with an expectation it may be difficult, but the moment you shake hands, all of that passes away. Her smile and gentility, that absolutely wonderful way she had of being able to deal with everyone, from Prime Ministers down to photographers.
I managed to get a photograph of the Queen roaring with laughter, though I didn't mean to. Because I was actually quite nervous, I messed around with the camera on the tripod and it almost fell off. My assistant, Patrick, grabbed it and said: "You shouldn't be doing that, Mr Aris." She burst out laughing. Like many members of the royal family, Her Majesty was a keen photographer and she thought that was very amusing. Thankfully, I had the presence of mind to snap a few pictures.
While I was photographing Her Majesty, she was absolutely accommodating. I would never in a million years have asked her to smile. That's nonsense, you can't do that. But in terms of lifting the chin or moving her head to the right, she was just like any other subject.
The following year I was asked to photograph the Queen and the Duke of Edinburgh on their golden wedding anniversary at Buckingham Palace. During our shoots, Her Majesty was not at all formal. There was formality from the Duke and other members of the royal family, but never the Queen—she was determined to put you at ease from the start. She was so aware of how nervous people were when they met her.
I chose two locations in the palace to shoot the photographs, however Prince Philip thought one of those was a little bit odd. I had to explain to him it was because of the beautiful tapestry they were stood in front of.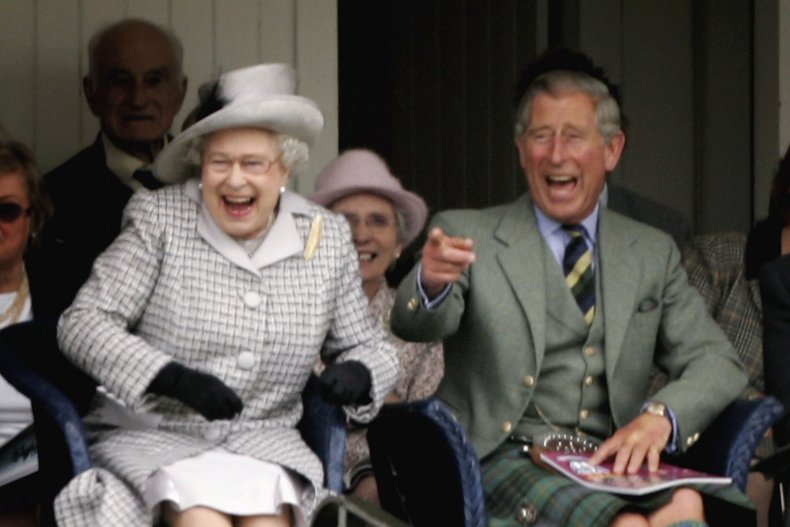 The Queen and Prince Philip had an absolutely wonderful relationship. The way Duke responded to her, you could see the utmost care he had for her. In my dealings with Prince Philip, I liked him very much—but he didn't suffer fools gladly. He wanted things done properly, and he wanted that on behalf of Her Majesty, which I understood.
I thought it was great fun to capture them together. There was this brief moment when she turned to look at him and in that one moment you kind of understood their relationship. As a photographer you can only deal with what's in front of you and for me it was a great moment. I think it was a fantastic relationship.
Without doubt, my favorite moment with Her Majesty was when she asked for a cup of tea for me. It was quite extraordinary. I was shooting a session at Buckingham Palace to produce official photographs for various military regiments. It was a formal occasion and those kinds of shoots can be very demanding. She actually interrupted the session and said: "I think we should get a cup of tea for Mr Aris." I was desperately in need of one at that point.
One of my favorite pictures of Her Majesty was taken with Prince Charles at the Braemar Highland Games. The press photographer captured her roaring with laughter. Another, also taken by a press photographer, showed her at the races grinning while looking through her binoculars. That's the Queen I will remember.
I think there was a long period of time where imagery of Her Majesty tended to be very formal and official, but thankfully towards the latter years that changed. I always felt her sense of humor didn't come across as much as it should have, which is why I'm so glad I caught images of her laughing, even by accident. I like to think back on those moments of laughter.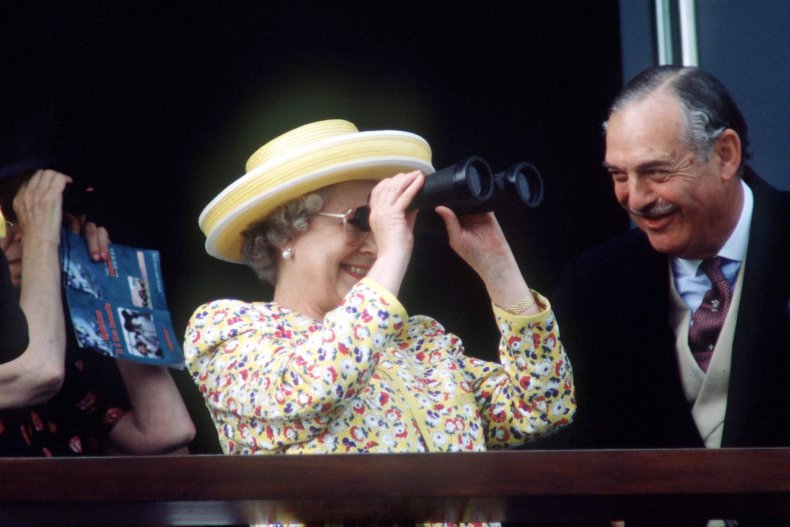 I photographed the Queen on many occasions over the years and it always felt the same; there was little formality. I believe that once you've been checked and vetted, security seems to be non-existent. You're sitting in a room at Buckingham Palace or St George's Chapel and everything is very relaxed, I think a lot of that came from Her Majesty.
Although everyone knew the day of Her Majesty's death would come, I think there was a feeling in the U.K. that it would never happen. I believe she has been like a mother to many people across the country. Even in her last photographs, she had that zest and sparkle.
I think if you asked Her Majesty what she wanted, her answer would be to celebrate her incredible 70 years on the throne and the values she has tried to instill; work ethic, dignity and integrity. It is a privilege and an honor to be able to have worked with her and it's a wonderful thing to look back on now. It was an amazing part of my life.
Brian Aris is a British celebrity photographer who was commissioned to produce the official portraits marking Queen Elizabeth II's 70th birthday and the Golden Wedding Anniversary of her marriage to Prince Philip, Duke of Edinburgh. You can view his work at https://www.arisprints.com/ or follow him on @brianarisphoto
All views expressed in this article are the author's own.
As told to Monica Greep.