Queen Elizabeth to Retire? Christmas Speech Sparks Rumors of Retirement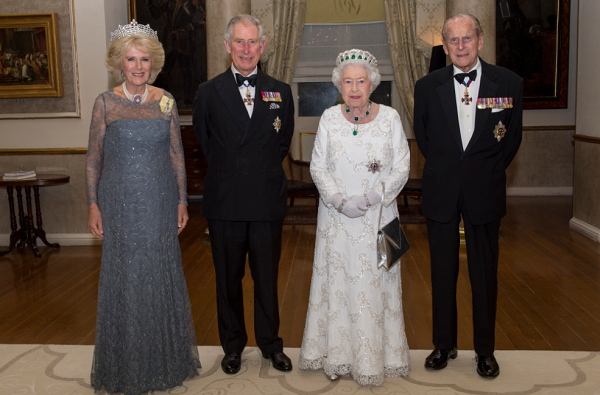 Queen Elizabeth II, Britain's longest-reigning monarch, spoke of "the blessings of home and family" in her annual Christmas speech on Monday. And then she said something that has instigated heated speculation.
In May, it was announced that her husband, Prince Philip, Duke of Edinburgh, would be stepping back from public life after 65 years of service. In August, the 96-year-old made his final public appearance, attending the parade of the Royal Marines at Buckingham Palace.
In her Christmas message, the queen hinted that her husband's retirement stemmed from a desire to attend to family life after decades of public service. "Even Prince Phillip has decided it's time to slow down a little—having, as he economically put it, 'done his bit,'" Elizabeth said.
Although the queen did not directly say that she was also considering retirement, some of her language indicated such a step might be coming.
There has been speculation on social media about such a possibility since Philip's retirement.
In the queen's speech, after paying homage to the victims of the Grenfell Tower fire, Manchester Arena bombing and London terrorist attack, the 91-year-old expressed gratitude for having reached her 70th anniversary with Philip in November—a milestone no one could have imagined in 1926, the year of her birth.
"Reflecting on these events makes me grateful for the blessings of home and family, and in particular, for 70 years of marriage," she said. "I don't know that anyone had invented the term 'platinum' for a 70th wedding anniversary when I was born. You weren't expected to be around that long. But I know his support and unique sense of humor will remain as strong as ever as we enjoy spending time this Christmas with our family and look forward to welcoming new members into it next year."
Britain's Daily Mail interpreted all of that as a veiled reference to slowing down. It "was almost as if she were suggesting that she, too, might consider following in [Philip's] footsteps in the not too distant future," wrote the newspaper.
Should Elizabeth decide to give up the throne, her son, Prince Charles, 69, would take the crown and become king of England.