Queen's 'Spare' Sister Never Complained Like Prince Harry, Aide Says
Queen Elizabeth II's younger sister, Princess Margaret, would "never" have written a tell-all memoir like Prince Harry, despite her "spare" status, a former friend and palace aide has revealed.
Lady Anne Glenconner, a lady-in-waiting to Margaret who at one point moved into her Kensington Palace home with her, told Newsweek that she has no intention of reading Harry's bombshell memoir despite knowing members of the royal family her entire life.
"I'm not going to read it. I think it would upset me; it's all too sad," she explained.
Harry released his highly anticipated book in January titled "Spare" after his position as the younger brother to a future king, secondary in rank to Prince William.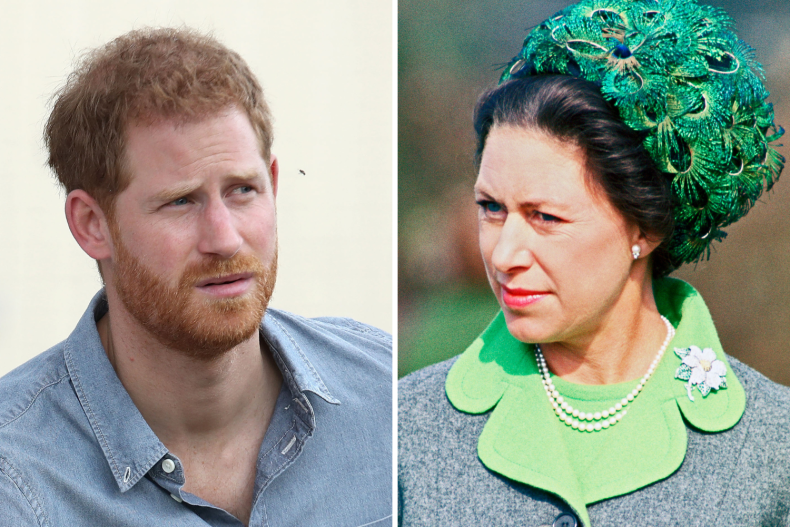 Spare became the fastest selling non-fiction book in history upon its release, despite its contents being leaked to the press days before. The book caused considerable controversy as Harry settled scores within the 410-page narrative, taking critical aim at family members, chiefly his brother William and Queen Camilla.
Among those the prince wrote of in a less than flattering way was his great-aunt, Princess Margaret, of whom he said: "I felt nothing for her, except a bit of pity and a lot of jumpiness."
Glenconner, who has written about her life with Margaret in the 2019 book Lady In Waiting and upcoming release Whatever Next?, said that the princess may, like Harry, have been a "spare," but she would never have publicly criticized her family in the way the prince has.
"Princess Margaret was a 'spare'—a term that has been brought into focus because of Prince Harry's book," she said. "I think the only thing Princess Margaret complained about was that she wasn't educated as well as the Queen. Her elder sister had people from Oxford and Cambridge come and teach her things, while Princess Margaret did not. I think that was the only thing she ever really minded. But she was completely loyal to her sister all her life; I never heard her say anything derogatory about her."
"I haven't read Prince Harry's book and I'm not going to read it," she continued. "I think it would upset me; it's all too sad. Princess Margaret would never have written a book like that. She was loyal."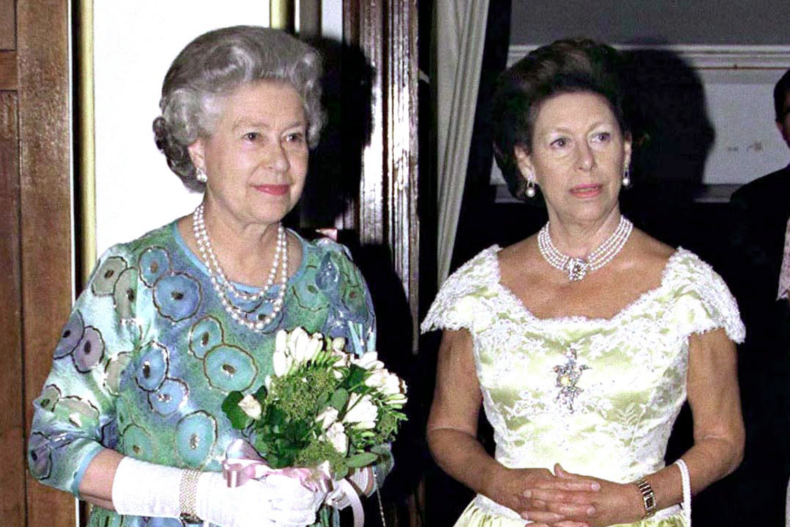 In Spare, the prince gives a different assessment of Margaret's relationship with the queen, explaining that he and his great-aunt shared many similarities.
"Aunt Margo and I should've been friends," he said. "We had so much in common. Two Spares. Her relationship with Granny wasn't an exact analog of mine with Willy [Prince William] but pretty close. The simmering rivalry, the intense competition (driven largely by the older sibling) it all looked familiar."
Despite this, he explains that a closeness never developed with Margaret, citing her "cold bloodedness" illustrated anecdotally when one year she presented him with a single ball-point pen as a Christmas present.
In recent years, Anne Glenconner has attempted to present a balanced picture of Margaret, who died in 2002, after books and television series have depicted her as a somewhat petulant and hard character.
When Netflix royal drama The Crown cast the actress Helena Bonham Carter to play the princess, Glenconner met with her to give her tips on playing her friend. The former lady-in-waiting herself was depicted on the show. However, she did not approve of the overall portrayal of royal life.
"I found The Crown's portrayal of Princess Margaret so disappointing," she told Newsweek.
"When it started, I thought The Crown was rather good. And then I think it suddenly went off-piste. It went bonkers. Now, none of us who know the royal family watch it. We think it's a fairytale."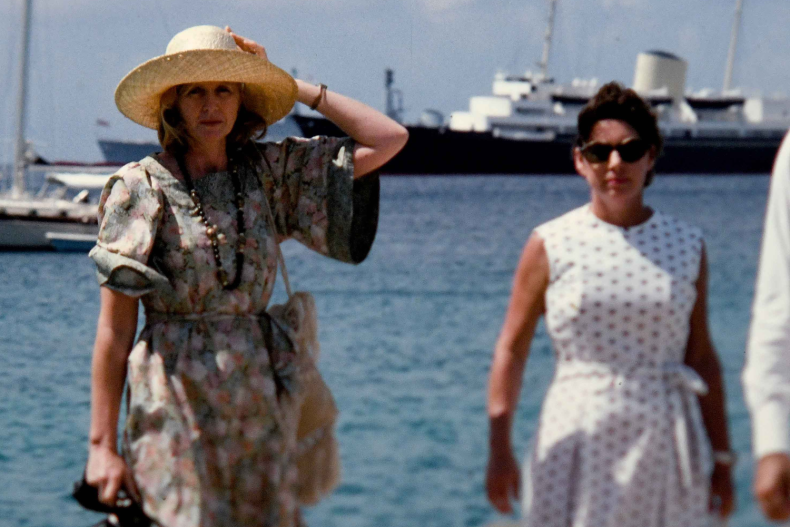 Glenconner performed the role as one of the maids of honor at Queen Elizabeth II's coronation in 1953. She has remained friends with King Charles and Queen Camilla and is speculated to be among the 2,000 plus guests expected to attend the new monarch's coronation on May 6.
James Crawford-Smith is Newsweek's royal reporter based in London. You can find him on Twitter at @jrcrawfordsmith and read his stories on Newsweek's The Royals Facebook page.
Do you have a question about King Charles III, William and Kate, Meghan and Harry, or their family that you would like our experienced royal correspondents to answer? Email royals@newsweek.com. We'd love to hear from you.