Queen Was 'Very Relieved' to Have Help With Prince Andrew Drama—Fergie
Prince Andrew's ex-wife said that Queen Elizabeth II felt "very relieved" to have help during the turbulent period when her son faced allegations of sexual abuse linked to his friendship with convicted sex offender Jeffrey Epstein.
Sarah "Fergie" Ferguson, who was married to Andrew from 1986 to 1996 and who still lives with him on the grounds of Windsor Castle, opened up about her relationship with the late queen and other members of the royal family in an interview with Britain's The Daily Telegraph, promoting her new romance novel.
Speaking about her ex-mother-in-law, with whom she maintained a close relationship after her divorce, Fergie praised her ability to "completely and utterly dilute chaos. And still carry on. And still smile. And still go through everything that she went through."
One of the greatest periods of chaos came after Andrew's 2019 BBC Newsnight interview, in which he was grilled over his relationships with Epstein and his associate Ghislaine Maxwell, and during which he attempted to quash allegations of sexual misconduct lodged by Virginia Giuffre.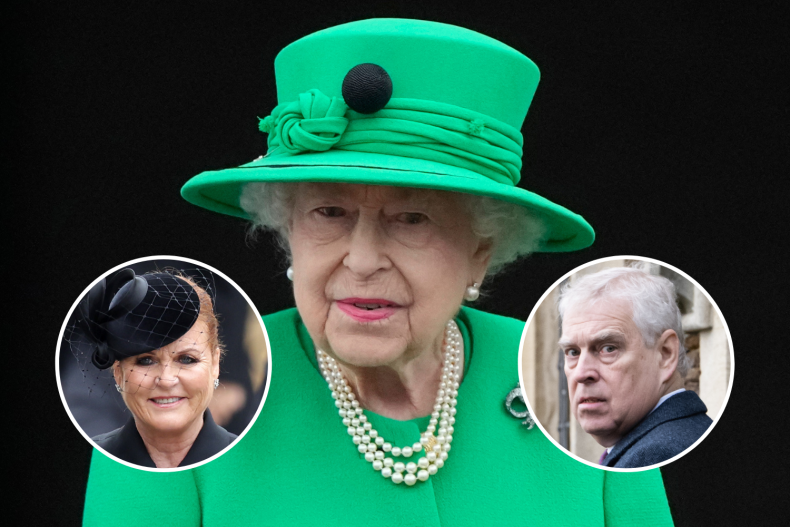 Following the interview, which sparked outrage for the prince's unrepentant attitude and attempts to discredit Giuffre's claims, Andrew stepped down from his working royal role leading to his effective retirement.
In 2021, Giuffre filed an official lawsuit against the prince and he settled out of court in 2022 maintaining his denial of sexual abuse, but only after he was stripped of his military patronages and the use of his HRH (His Royal Highness) title.
Fergie, who shares two children with Andrew—Princess Beatrice and Princess Eugenie—expressed her gratitude for having had "even a minute of HM's (the queen's) time," going on to add that the pair had bonded during Andrew's scandal.
"During the last three years, [Andrew] has been going through such a tumultuous time," she said. "And I think HM was very relieved I could help her with him, so we became even closer, then."
Fergie has repeatedly spoken in Andrew's defense during media interviews.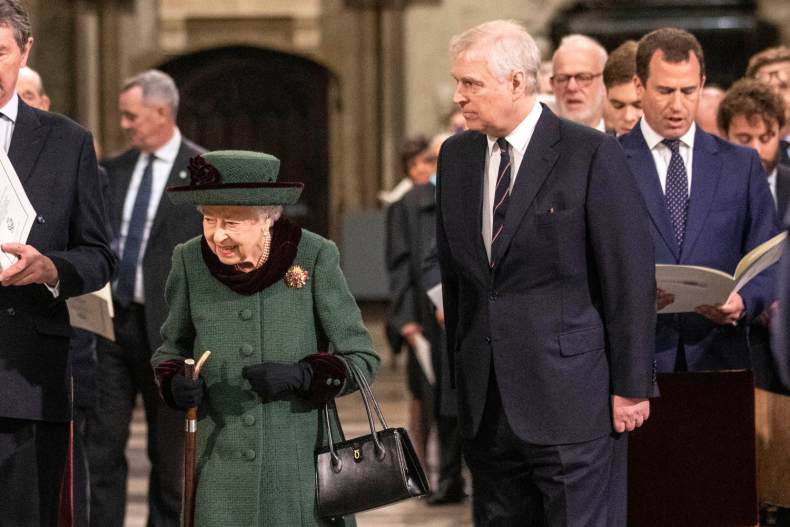 "I think it's really sad to see what Andrew has been through," she told The Daily Telegraph. "[The queen] knew. I will always be there [for Andrew]. Always. Because I love her."
The ex-royal has become a more prominent public figure in recent years, after the duchess (she retains her Duchess of York title until such time as she remarries) faced embarrassment when she was filmed in a cash-for-access media sting in 2010.
After the death of Queen Elizabeth in September 2022, Fergie was photographed with Andrew looking at floral tributes in Windsor Great Park. She was also included in the monarch's funeral invite list and given a prominent seat behind the Prince and Princess of Wales.
During her interview, Fergie was asked about her relationship with Meghan Markle, who mentioned the duchess in her 2021 sit-down with Oprah Winfrey.
"I don't really know Meghan. I haven't really met her. I spoke to her at the funeral, and I thought she looked absolutely beautiful. I think she is beautiful," she said. "She has made Harry very happy, and that is so nice. Honestly, he's so happy with her. She really loves him. And I think that's beautiful—and that Diana would be proud of him and her lovely grandchildren."
After watching the Sussexes' Netflix docuseries, Fergie added that she could be the latest royal to commit her life to the screen.
"I'm a devourer of information on Netflix," she said. "And I love watching everything on Netflix. I also think that one day I'd like to do a documentary."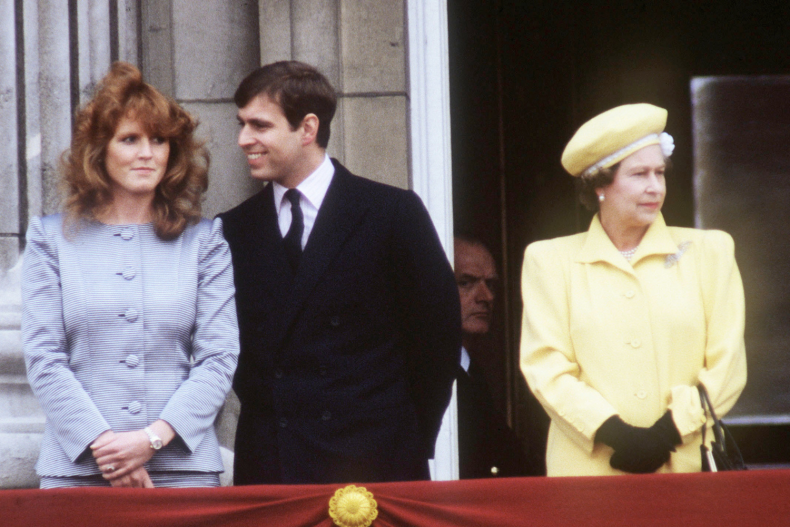 Though she may follow the Sussexes in entertaining the idea of a documentary, it is the royal couple who appear to be following somewhat in Fergie's ex-royal footsteps.
The duchess was the first royal to take part in a tell-all interview about life behind palace walls with Oprah Winfrey in 1996 following her divorce. She also wrote a bombshell memoir exposing the machinations of the monarchy which reportedly led to a falling-out with longtime friend Princess Diana.
In addition to her romance novels, Fergie also wrote a series of children's books and, in 1998, even tried her hand at penning a diet book which was titled: Dieting With The Duchess.
James Crawford-Smith is Newsweek's royal reporter based in London. You can find him on Twitter at @jrcrawfordsmith and read his stories on Newsweek's The Royals Facebook page.
Do you have a question about King Charles III, William and Kate, Meghan and Harry, or their family that you would like our experienced royal correspondents to answer? Email royals@newsweek.com. We'd love to hear from you.