Queen Elizabeth II 'Deeply Saddened' by 'Appalling' Canadian Mass Shooting, Prays for Victims in Nova Scotia
Queen Elizabeth II has said she is "deeply saddened" by the "appalling" mass shooting that has killed at least 19 people in Canada.
A female Royal Canadian Mounted Police officer is among the casualties from the 12-hour rampage over the weekend in Nova Scotia.
The gunman was eventually shot by police after leaving multiple crime scenes across the province.
The queen is Canada's sovereign and the country is also part of the Commonwealth.
In a statement signed, "Elizabeth R," she said Tuesday: "Prince Philip and I have been deeply saddened by the appalling events in Nova Scotia, and we send our condolences to the families, friends and colleagues of those who have lost their lives.
"I also pay tribute to the bravery and sacrifice of the officers from the Royal Canadian Mounted Police and other police services who selflessly responded to these devastating attacks, and to the emergency services who are supporting those who have been injured and affected.
"My thoughts and prayers are with the people of Nova Scotia and all Canadians at this tragic time."
The queen took time on her 94th birthday to issue the statement to the Canadian people.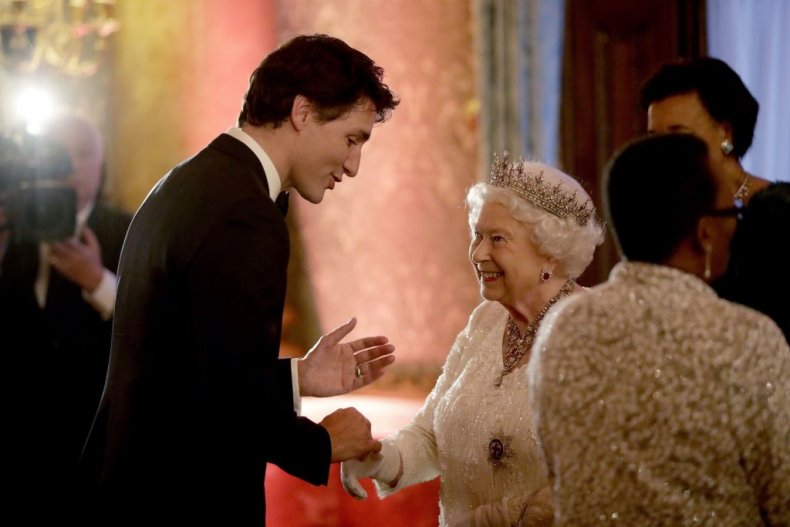 Officers were called to a "firearms complaint" at around 11:30 p.m. local time on Saturday, leading to a 12-hour operation to stop the shooter.
The suspect was named as 51-year-old Gabriel Wortman.
Police in Canada said fires in five structures could have killed more as their investigation into the incident continues.
The BBC quoted RCMP chief superintendent Chris Leather as saying: "We believe there may be victims within the remains of those homes which burned to the ground."
A car mocked up to look like a marked police car was used during the attack and the suspect wore either an "actual uniform or very good facsimiles," the officer said.
Leather added: "The fact that this individual had a uniform and a police car at his disposal certainly speaks to it not being a random act."
The queen's words of comfort come at a time when she has played a role in rallying the British people to brave the coronavirus pandemic.
She told the nation in a televised address earlier this month: "I hope in the years to come everyone will be able to take pride in how they responded to this challenge.
"And those who come after us will say the Britons of this generation were as strong as any.
"That the attributes of self-discipline, of quiet good-humoured resolve and of fellow-feeling still characterise this country.
"The pride in who we are is not a part of our past, it defines our present and our future."