Queen Elizabeth II Visits Top Secret Lab That Identified Novichok Attack on Britain
Queen Elizabeth II and Prince William will thank the scientists who identified Russian nerve agent Novichok after a chemical weapons attack on Britain.
The monarch and her grandson will visit the U.K.'s top-secret laboratory at Porton Down to speak to staff who were instrumental in the U.K. response.
Former Russian spy Sergei Skripal and his daughter Yulia were poisoned with Novichok at their home in Salisbury in 2018.
They were discovered unconscious on a bench on March 4 but it was not until three days later that police confirmed they had been targetted with a nerve agent.
The attack prompted a race against time to track down sites still containing Novichok before others in the city, in the southwest of England, were accidentally poisoned.
Elizabeth will present the Firming Sword of Peace, one of the highest military accolades, to soldiers of 102 Logistic Brigade of the British Army in honor of their role in the aftermath of the attack.
The operation ended in tragedy when mother-of-three Dawn Sturgess died after her partner Charlie Rowley found the discarded fake perfume bottle used to spray Novichok on Skripal's front door.
Rowley and Sturgess both came into contact with the nerve agent, though Rowley survived.
They first fell ill in nearby Amesbury in July—after the queen's son Prince Charles had visited Salisbury as part of efforts to declare it safe in June.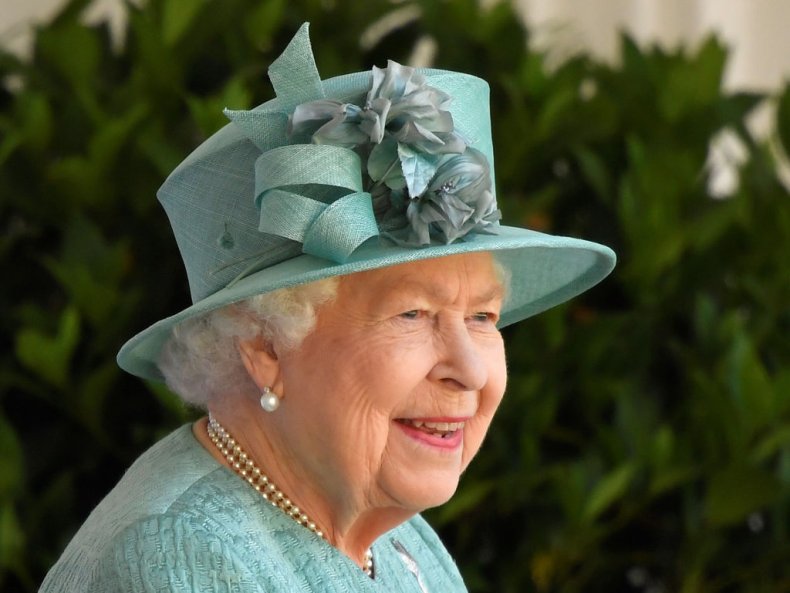 Detective Sergeant Nick Bailey was also poisoned but survived after visiting Sergei Skripal's home.
Today the queen and the Duke of Cambridge will also watch a reconstruction of an explosives investigation during their tour of the Defence, Science and Technology Laboratory (DSTL).
A Buckingham Palace spokesperson said: "The Queen and The Duke will meet Dstl staff involved in identifying the nerve agent and subsequent clear up of the Novichok incident of 2018, as well as scientists providing vital support to the UK response of the COVID-19 pandemic, working in analytic research areas and deploying microbiologists to NHS hospitals to increase testing capacities.
"Her Majesty and His Royal Highness will meet members of the military who were
also directly involved in the Novichok incident.
"In recognition of their work The Duke will present the Firmin Sword of Peace to representatives of 102 Logistic Brigade."
Today's visit will see the royals open a new Energetics Analysis Centre, and they will also be shown weapons and tactics used in counterintelligence.
In the aftermath of the attack, then Prime Minister Theresa May told Britain's House of Commons: "Three weeks ago, the Russian Federation was responsible for an attempted murder here in our country.
"This was not only a crime against Sergei and Yulia Skripal.
"It was an indiscriminate and reckless act against the United Kingdom, putting the lives of innocent civilians at risk.
"It was an assault on our fundamental values and the rules-based international system that upholds them."