'I Founded a Charity, The Queen Told Me To Not Give Up'
I have always been passionate about seeing a positive change in London communities. When I was 21 years old, in 2014, the British government planned to host an international conference addressing child marriage and female genital mutilation around the world. Before this, they had asked young leaders who were engaged in youth advocacy to apply to be a part of this initiative, and eight of us were selected at the time.
I knew that being on the committee would be an exciting opportunity to represent young people, specifically men. After brainstorming, we called the conference we were working on Youth For Change, which would run alongside the government conference summit.
The conference and summit were held in July 2014. Different ministers from overseas and the United Kingdom gathered together to discuss how young people could help solve some of the issues surrounding gender-based violence, early forced marriages, female genital mutilation, and honor killings.
Following our Youth For Change conference, we had a lot of engagement with the government and youth. The youth conference itself was such a success that it created a movement around authentic advocacy and what it meant for young people who wanted to write policies on issues that affect them. We received messages and tweets and emails about much other youth wanting to join Youth For Change. We were excited and knew we had found something good.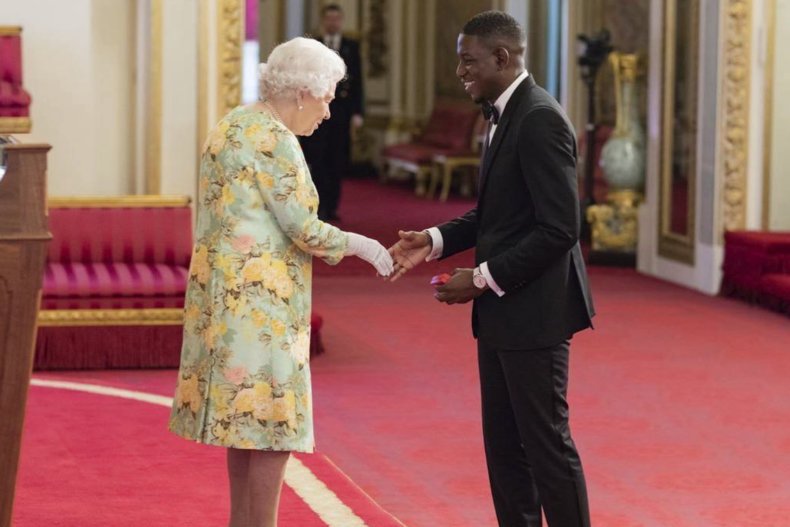 But kickstarting Youth For Change into becoming a charity took six months, as we had to convince the U.K. government to give us the funding to run programs in key countries like Ethiopia, Tanzania, and Bangladesh. Essentially, I and three other youth were the co-founders of the charity; something that was truly youth-led, and that managed to receive funding from the U.K. government. We were elated but also excited to see the change.
As soon as I turned 25, I left Youth For Change as I had become a young adult, and we wanted the charity to be run by youth. But my time and involvement in kick-starting this charity was very exciting because I was working in the real world on areas I was learning about at university studying international relations and politics.
In 2017, when I was 23 I was at a conference in Zurich, Switzerland. I had met a friend who had won the Queen's Young Leaders award and told me that I should apply for it.
This award was founded by the queen in 2014 and aimed to recognize and celebrate people aged 18 to 29 from across the Commonwealth who were taking the lead in their communities and using their skills to transform lives. At first, I thought that I could not possibly apply for such an award, as I didn't believe that I would be selected. But I thought to myself that I had nothing to lose.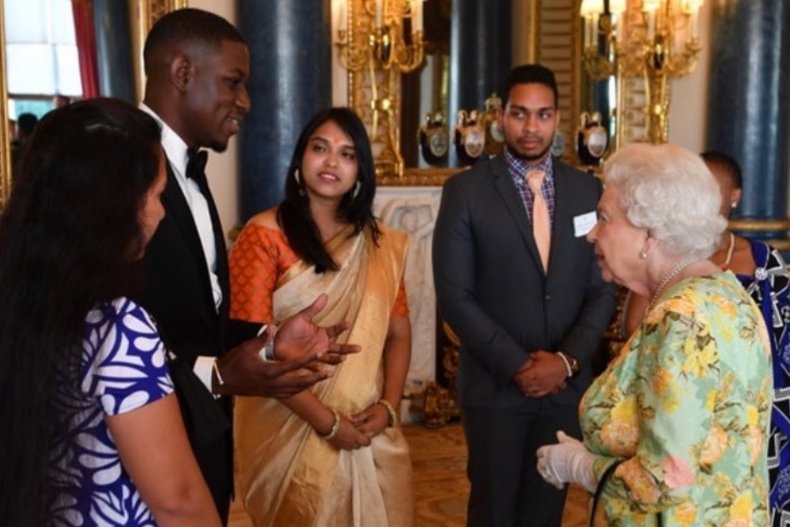 Four to five months later, in 2018, I received a call to say that I had been selected for the award, along with 55 others. I was in the Cabinet Office when I received the call and was elated! I couldn't believe it.
The ceremony was held in August 2018, and, despite being 92 at the time, the queen stood the whole way through the ceremony as our names were being called out. The moment I saw the queen, I could tell that she was extremely intelligent and aware of her surroundings. Whilst walking up to her to receive my award, I felt nervous; it was surreal.
The queen knew how to personally interact with people. Whilst receiving the award, I thought that she was just going to shake my hand and just congratulate me on the award. But, she asked me what I was doing in the community, so I spoke about Youth For Change and my work in stopping gender violence among other things. She seemed very interested and genuine and she also explained that that's a very important issue that a lot more people need to get involved in.
The moment went by like a flash, but it was beautiful. I cried a few days after looking back at how far we had come as a charity, and how far I had come as an individual. What made it even more rewarding is that following the award, we were given real leadership training for six days at the University of Cambridge. For me, that was one of the real high points of having this award, because it focused on empowering us to be even greater and to achieve more.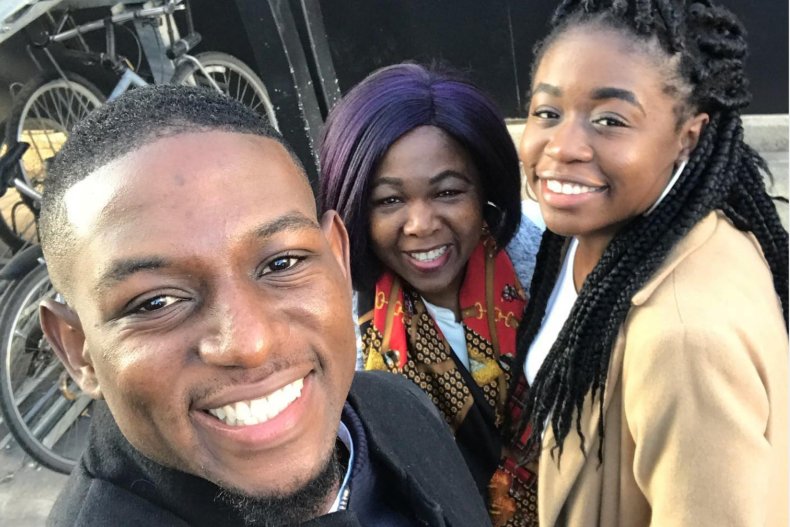 The second time I met the queen was when I was asked to speak at the closing of the Queen Elizabeth Diamond Jubilee Trust at Buckingham Palace in 2019. Once I was announced by the Sergeant at Arms, the queen remembered who I was and the work that I did straight away, which was surprising, considering how many people she has met in her day-to-day life. She told me that it was good to see me again, especially in the government and politics sphere, and seemed very intrigued about the work that I was doing. She was adamant about knowing whether I was still carrying on with it and told me to not give up when it comes to my dreams and what I am doing in the community. She is also very funny and made a joke about the Queen's Young Leader's award ending because the money had run out. Overall, meeting the queen was very surreal both times, particularly for me. I come from Zimbabwe, which was previously a Commonwealth country.
In the media, I believe that there was, and still is, often a false perception of young Black men. For me, it was great to be able to challenge the stereotype of how we may be portrayed by aiming to show people that we were, and still are, doing amazing work in our communities. I've always believed that for government institutions to change for the better, we have to have people on the inside. We can't just change things from the outside in.
I've been able to personally grow a lot as a result of being in the private sector. The skills that I learned in the leadership program following the Queen's Young Leaders award have also helped me in every sphere of my life.
Making my mother proud was very important to me because she had worked hard to get my sister and me into the U.K. My faith is also an important part of my journey and where I am today. Winning this award was just another confirmation that I was going in the right direction. As someone who grew up without privilege, it was important for my community to be able to see me succeed.
Harry Phinda is a Consultant, supporting clients across a range of industries with their policy, research, and public affairs work. Previously, he was in the Strategy and Design Team at the Home Office, a Policy and Strategy Advisor at the Civil Service Commission, and in the Policy and Communications team at the Department for International Development. Prior to this, he worked in parliament. You can find him on Linkedin.
All views expressed in this article are the author's own.
As told to Carine Harb.