Queen Elizabeth's Qualities May Never Return to The World Stage | Opinion
The first thing I learned about Queen Elizabeth II was the close kinship she felt with America. I learned it firsthand by standing in the same room with her nearly 60 years ago.
A couple of qualifiers: there were scores of others in the same room at Buckingham Palace, and I was six years old. The staff and families from the American Embassy at Grosvenor Square were invited to a reception to meet and accept condolences from Elizabeth and Prince Philip in the days following the JFK assassination. My father worked in the U.S. Air Force attaché office, so there is a picture of me, my parents, and the sizable embassy community in a reception line during the days of grief that followed.
From the upper crust to the working class, the British were captivated by the Kennedys. JFK's death brought a wave of heartfelt interpersonal considerations. My parents described London cabbies granting free rides to American passengers. At London's Old Vic theater the day after Kennedy died, Sir Laurence Olivier stepped forward from his curtain call after a performance of Chekhov's Uncle Vanya to quiet a standing ovation so that "The Star-Spangled Banner" could be played.
Now it is America and the world that are directing mournful attention toward Great Britain and the monarch who graced its throne for 70 years. The coming days will be filled with retrospectives and admiration, but surely a competing whine of criticism as well, because Elizabeth stood for things that speak of a bygone time. She displayed qualities that have not simply become rare; some are actually disparaged in a world that has become sadly shallow and unappreciative of what was valued during her era.
I occupied the same general space as Queen Elizabeth on one other occasion. I was working my way through college at a Washington law firm in the bicentennial year of 1976. Her arrival, hosted by President Gerald Ford, attracted a massive throng just down the block at Blair House.
Figuring it was worth the short stroll to experience another moment in history, I stood among a crowd of the Queen's cheering admirers—along with a few grizzled D.C. pedestrians less than thrilled at the inconvenient blockage of foot and auto traffic. One grumbled: "Didn't we fight a war to distance ourselves from all this nonsense?"
That's one way of putting it. But even as our nation established its distinct form of government that lasts to this day, royalty's traditions and duties still captivate Americans and others around the world. Elizabeth in particular put its best traits on display for the stunning span of 70 years.
The longevity alone may never be seen again, and one wonders if that has lost its esteem. In this time of short attention spans, a legacy reaching back through 14 U.S. presidencies may elicit as many shrugs of indifference as reactions of awe. We like our changes fast and frequent these days, leaving little favor for the kind of gravity that can accompany long and honorable service. The American political system maxes out presidents at eight years and complains about legislators who show any sign of seeking longevity.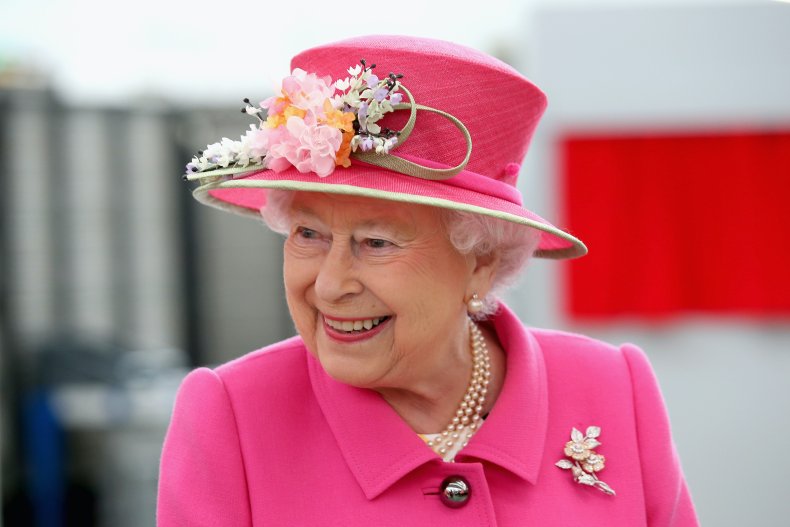 Those are elected positions, never intended by our Founders to comprise an entire adult life. A monarchy is different. Its very definition involves lifetime fidelity to the legacy of the crown. Elizabeth knew this well as she ascended following the death of her father George VI in February 1952.
In the seven decades that followed, the queen exhibited a deportment and bearing that may never be seen again in a time that no longer appreciates such traits.
She carried herself with dignity as dignity fell out of fashion, with wide swaths of today's culture and discourse eroding to pithy vulgarities.
She showed patriotism, as love of country was increasingly lampooned as old-fashioned.
She embraced her Christianity, as the world around her lurched toward secularism.
She was a reminder of the civilizing and enriching power of Western culture. Colonialism surely carries historical scars. America's own greatness emerged from a history fraught with gradual enlightenment. But the values, science, and economics of the British crown made possible vast improvements to the lives of millions around the world.
She exhibited selflessness as the world grew to treasure worship of self above all else. She avoided personal scandal for 70 years, a feat many modern public figures cannot replicate for 70 days.
And ultimately she showed commitment, as the world became flighty and unmoored from difficult obligations. Her devotion to duty never wavered. In 1952, she asked for prayers from her countrymen "that God may give me wisdom and strength to carry out the solemn promises I shall be making, and that I may faithfully serve Him and you, all the days of my life."
That she did, and if we never see her kind again, the world will be poorer for it.
Mark Davis is a talk show host for the Salem Media Group on 660AM The Answer in Dallas-Ft. Worth, and a columnist for the Dallas Morning News and Townhall.
The views expressed in this article are the writer's own.