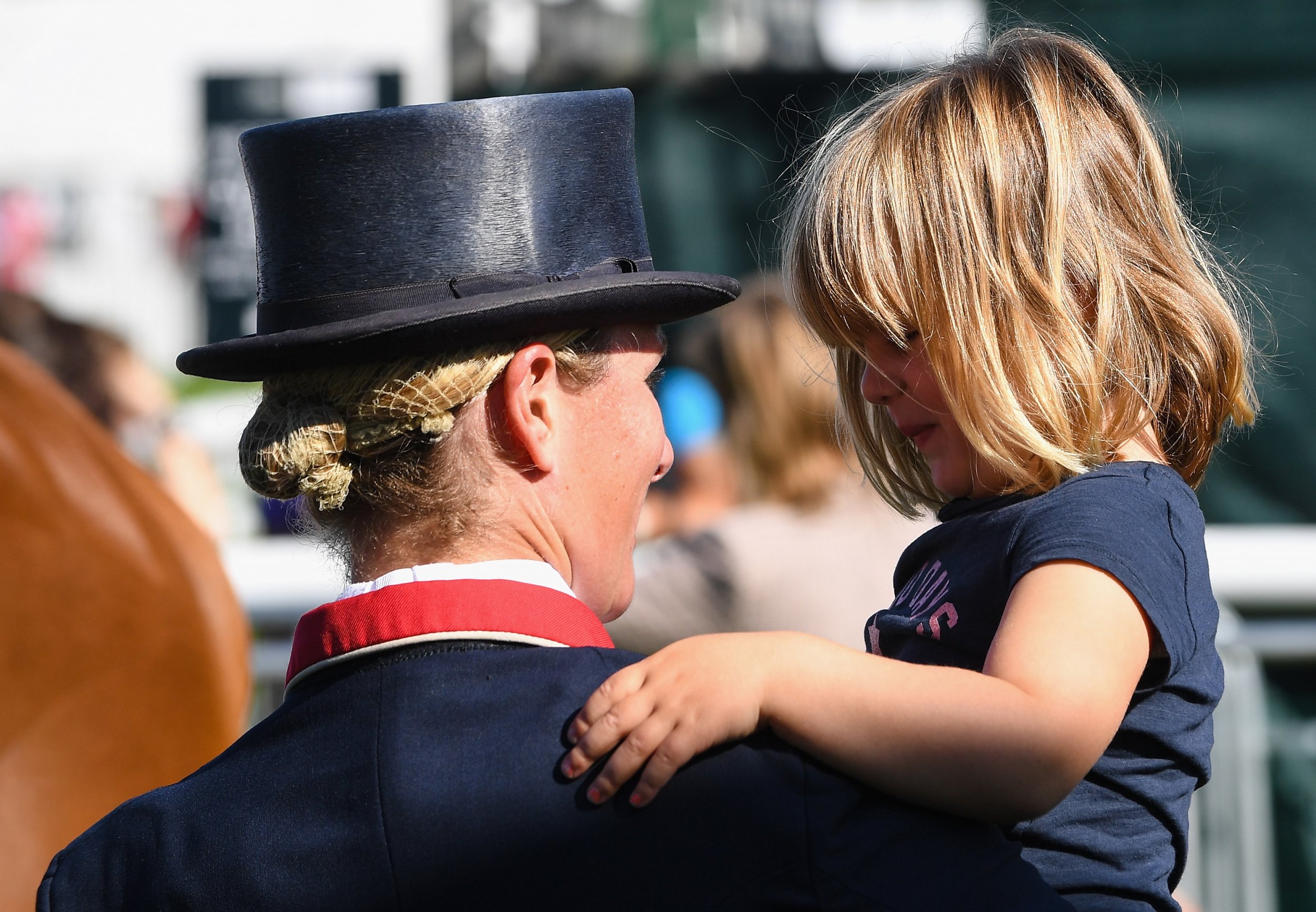 Queen Elizabeth II's granddaughter Zara Tindall is expecting her second child, as the Royal Family continues to grow.
A Buckingham Palace spokesperson told BBC that the Queen and the rest of the Royal Family were "very pleased" to hear the news.
Zara, 36, and her husband Mike Tindall, 39, already have a three-year-old daughter, Mia. They lost their second baby during pregnancy, according to the BBC, and this child is expected during the summer.
Zara, a former equestrian champion, and her husband, a former England rugby player, made their announcement while they were on vacation in Australia. Tindall is the daughter of Princess Anne, the Queen's only daughter. Their child would be the Queen's seventh great-grandchild and would be the 19th in line to the throne.
The line of succession goes from Queen Elizabeth II to her eldest son, Prince Charles. After that is Prince William, Duke of Cambridge, and following him would be his son, Prince George, then his sister, Princess Charlotte. Prince Harry is fifth in line.
The couple got married in 2011 at Canongate Kirk, Edinburgh. After losing their second child to a miscarriage, Mike Tindall told the Sunday Timesthat the "one thing you do learn is how many other people have to go through the same thing."
He said that her daughter Mia, who will turn four on January 17, was their "saving grace." He later added, "However down we feel, she will come running up in our faces."
This follows another announcement from the Duke and Duchess of Cambridge, Prince William and Duchess Catherine, who are expecting their third child in April.
In a speech on Christmas, the Queen said she is "looking forward to welcoming new members into it next year."
One of those new members is Prince Harry's fiance, Meghan Markle. The couple will marry at St George's Chapel at Windsor Castle on May 19— the same location Harry's uncle Prince Edward married Sophie Rhys-Jones almost 20 years ago.