'Betrayed' New York Couple Savaged in Bedbug Attack at the Queen Mary Floating Hotel, Lawsuit Claims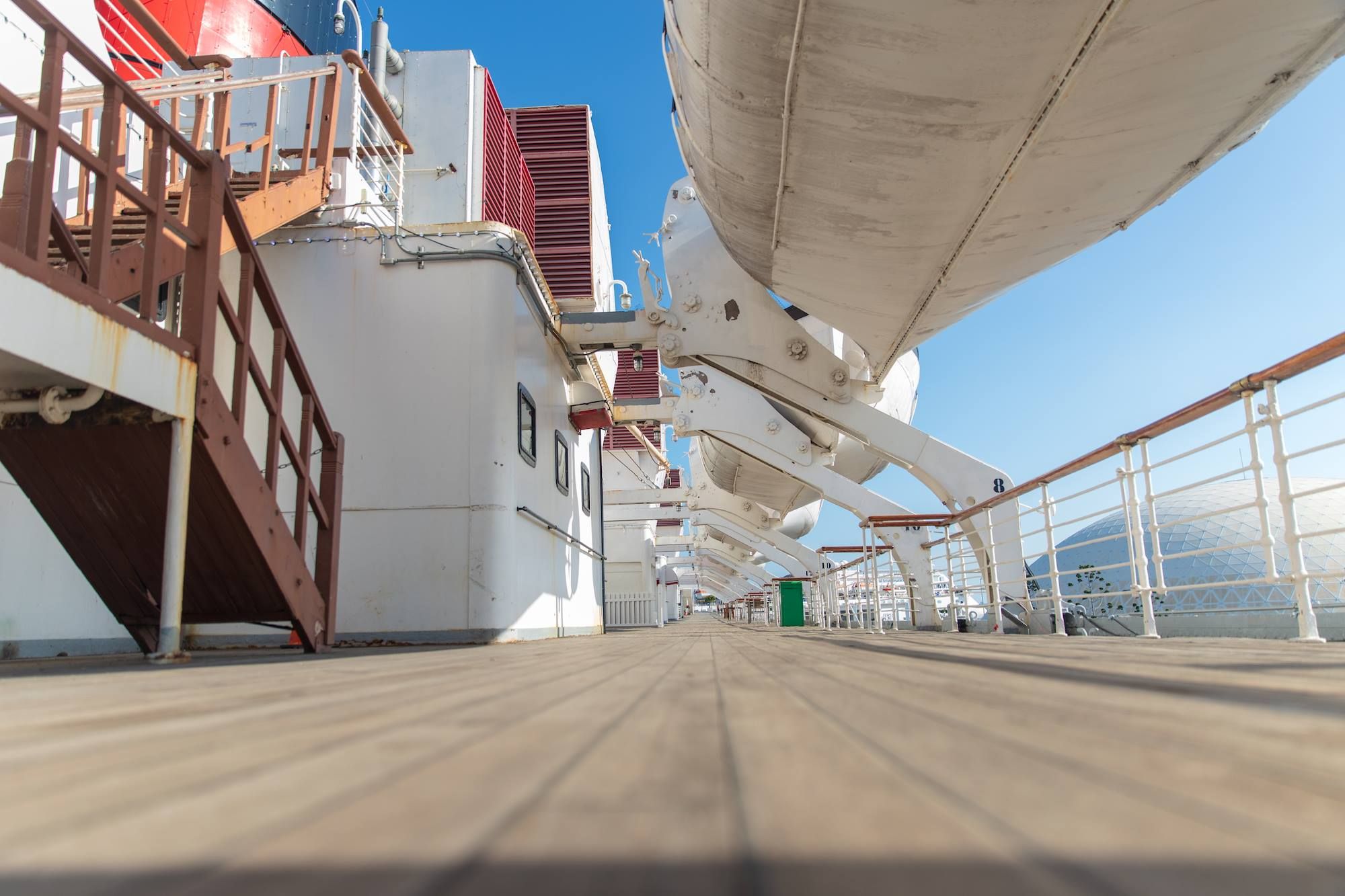 The owners of an ocean liner-turned-hotel are being sued after a couple from New York were allegedly exposed to bedbugs during a stay in one of their rooms.
The lawsuit claims the Queen Mary hotel in Long Beach, California, was aware of bedbug complaints before Rosemarie and Joseph Libertelli stayed there in February 2018.
The couple were allegedly bitten all across their bodies, with Rosemarie also suffering bites on her face, ears, neck, hands, arms and back. She was also hospitalized after suffering an allergic reaction to the bites.
"This was a situation where two unsuspecting people trusted the Queen Mary, and were betrayed," Brian Virag, founder of My Bed Bug Lawyer, who has filed the suit against Historic Queen Mary Hotel, Urban Commons Queensway, LLC; Evolution Hospitality, LLC , said in a statement on behalf of the couple.
The Libertellis also suffered physical, emotional, and financial injuries as a result of being exposed to the bedbugs, according to the suit.
Virag claims that one in every five Americans has been exposed to bedbugs or knows someone who has.
The Environmental Protection Agency (EPA), the Centers for Disease Control and Prevention (CDC) and the United States Department of Agriculture (USDA) all consider bedbugs a public health pest, although they are not known to spread or transmit diseases.
According to the EPA, experts say the rise in the number of reported cases of bedbug cases in the U.S. is due to people traveling more, people being unaware how to prevent infestations, the bugs having an increased resistance to pesticides and because of ineffective pest control practices.
"Bedbugs don't discriminate, they don't check TripAdvisor before they attack," Virag added. "They are found in hotels throughout the country and worldwide. Bedbug infestations in hotels have reached an epidemic proportion and is the most serious issue facing the hotel industry, because of the harm to a hotel's reputation and brand."
The Queen Mary is a historic British vessel which has been docked in Long Beach since its final voyage in 1967. Dwight Eisenhower, Winston Churchill, Elizabeth Taylor and Audrey Hepburn are among the high-profile names who traveled onboard the ship.
The Queen Mary hotel did not immediately respond to a request for comment.