The Queen's 90th Birthday: Sepp Blatter Reveals Elizabeth II Is a 'Football Expert'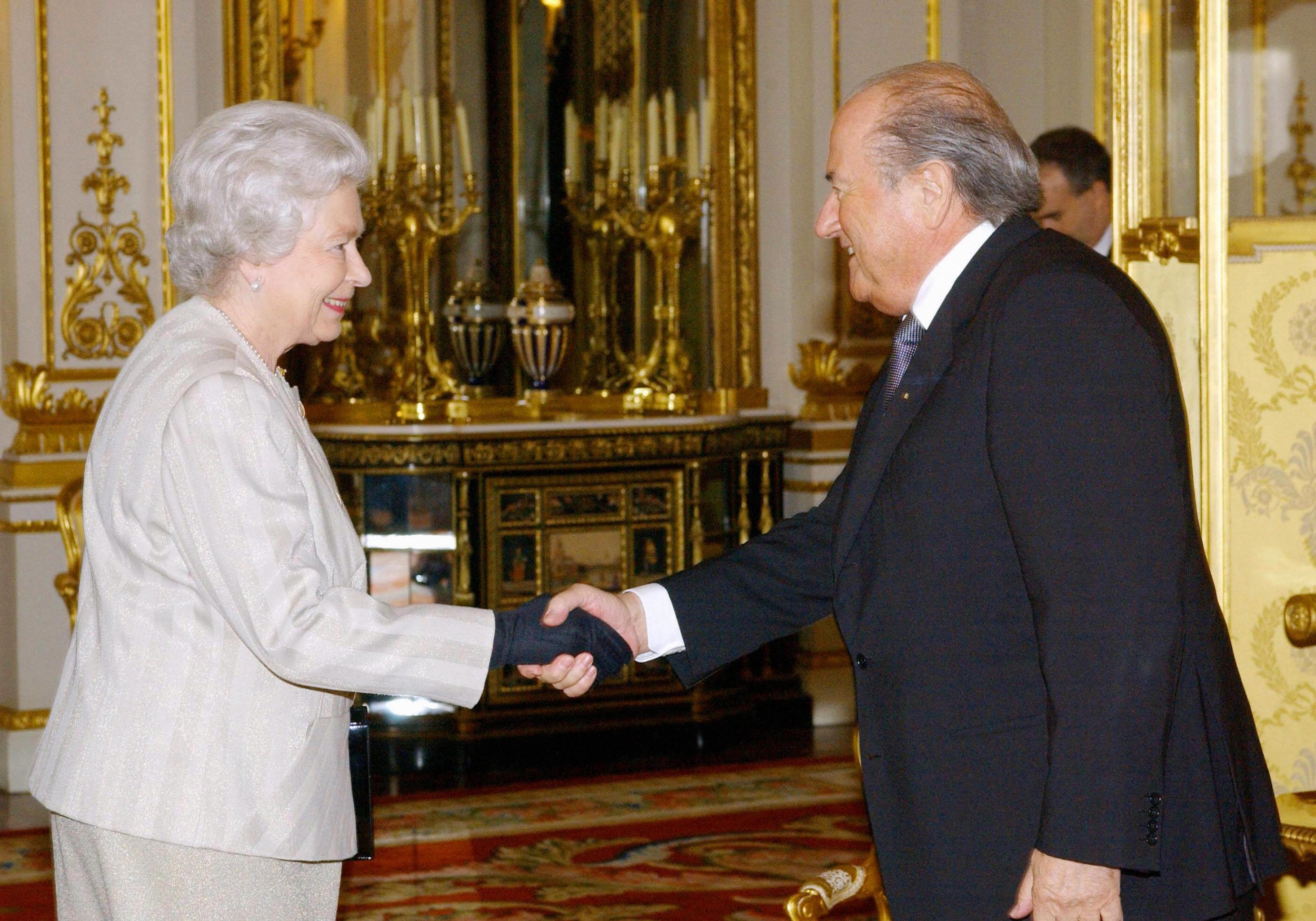 Sepp Blatter is a plaudit Queen Elizabeth II would probably not want on this, the occasion of her 90th birthday.
Mission and Passion Football, the autobiography of the disgraced former FIFA President had its German-language launch on Thursday, revealing some intriguing details about the standing in which the Swiss holds the longest-reigning British monarch.
In an extract entitled Football Expertise of Heads of State and Religious Figures, read by Newsweek Europe, Blatter lists his top ten leaders.
And the Queen has the dubious honor of ranking fifth on the list, ahead of former Italian Prime Minister Silvio Berlusconi and just behind Vladimir Putin, the Russian President.
It is quite an accolade, coming on the same day as it was suggested in Parliament by Labour leader Jeremy Corbyn that the Queen might be a secret Arsenal fan.
Berlusconi has owned AC Milan, the fabled Italian club, since 1986, while Putin's Russia will host the FIFA World Cup in 2018, the bid for which is part of an FBI investigation into alleged corruption.
Top of Blatter's list is Xi Jinping, President of the People's Republic of China who has ambitious plans for Chinese football, including eventually hosting the World Cup. Bill Clinton, in tenth, is more of a mystery. The former United States President was better known for handling the metaphorical 'nuclear football' up to 2010, when he headed up the unsuccessful US bid for the 2022 World Cup won by Qatar.
Blatter, who was replaced as FIFA President by Gianni Infantino in February, is the subject of criminal proceedings in his native Swtizerland over an alleged "disloyal payment" made by FIFA to Michel Platini and sanctioned by Blatter in 2011.
Blatter, who has been banned from football for eight years, reduced to six by FIFA's appeal committee in February, for his alleged part in the scandal, denies any wrongdoing.
Mission and Passion Football is available to order at www.werdverlag.ch