Queen Hit 'Extremely Hard' as Last Corgi, Willow, Dies at Windsor Castle
The Queen of England has been hit "extremely hard" by the loss of her 15-year-old corgi Willow, the last of a long line of dogs she had from the breed.
The dog is said to have been suffering from a cancer-related illness and was euthanized on Sunday at Windsor Castle, Queen Elizabeth II's home 40 kilometers west of London.
Queen Elizabeth II has a long history with corgis, which dates back more than eight decades. Willow was the 14th generation of the breed which descended from the Queen's first dog, Susan.
According to the Daily Telegraph, the Queen made the decision to euthanize Willow because she did not want the dog to suffer any longer.
"She has mourned every one of her corgis over the years, but she has been more upset about Willow's death than any of them," a Buckingham Palace source told the Daily Mail. "It is probably because Willow was the last link to her parents and a pastime that goes back to her own childhood. It really does feel like the end of an era."
The Queen—then Princess Elizabeth— first began her relationship with corgis on her 18th birthday when Susan was given to her as a gift. The Queen still has two dorgis, a mix of corgi and dachshund, but was said to be closest to Willow.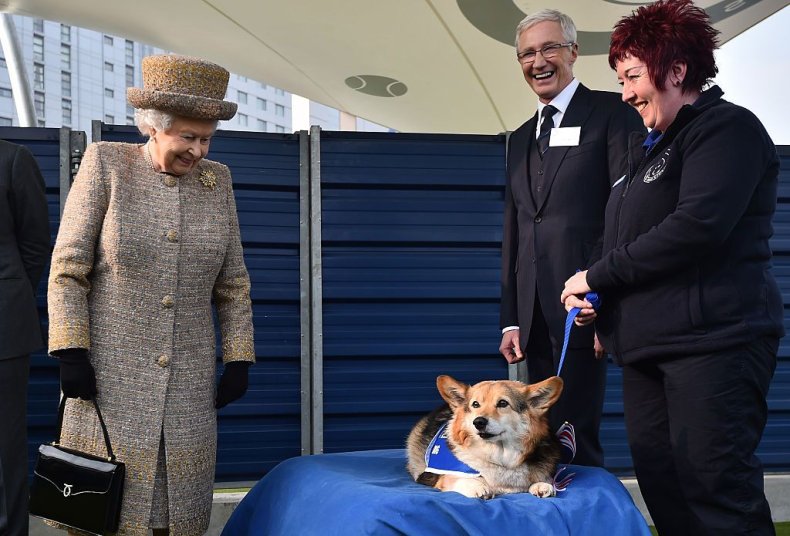 "Willow represents a significant thread running through the Queen's life from her teenage years to her 90s," a courtier told the Mail. "For many, many years she bred and raised corgis and to think that the last one has now gone is something of a milestone."
During her reign, the Queen has owned more than 30 corgis and many are believed to be direct descendants of Susan, her first dog.
Willow was one of four dogs that joined the Queen and her grandchildren in a photograph taken on her 90th birthday in 2016.