'The Queen Set Up a Trust Fund for Me, I Cried When She Died'
I was in my sitting room at my family house in London when I found out that Queen Elizabeth II had died. My older sister and I were both working from home whilst keeping up with the news of the queen being very unwell.
Around 5 p.m., I noticed that all of the news anchors were wearing black. At that moment, I felt it wouldn't be good news, given that doctors were concerned for her health. When we were told she had passed, I started crying. It was all surreal—I couldn't believe that she was actually gone.
I'm a lover of history. I studied history for my AP class, and learning about the Royal Family fascinated me. The queen was always a constant in my life; she had been on this earth longer than my own parents. That was the hardest part to come to terms with following the news of her death.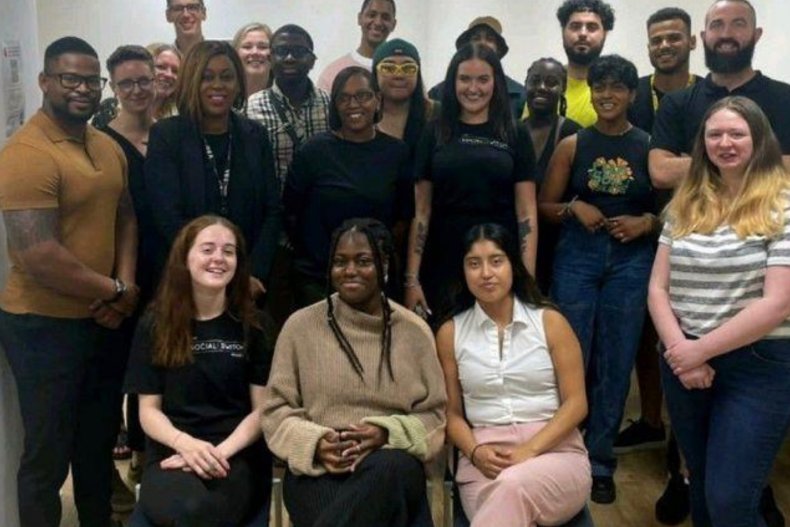 While growing up, it was reassuring to me to know that amidst all the unforeseen changes in Britain, the queen always remained. It comforted me, knowing that she was present. I'd keep up with the royal weddings, the Jubilee, and all announcements from the Royal Family because I admired her.
But there is also another reason why I felt particularly drawn to, and inspired by, the queen.
I was born on May 21, 2003. I found out when I was 13 that a few months before I was born, the queen announced the introduction of a bill that allowed underprivileged children born from September 2002, up until 2011, to receive a personal trust fund. It was a way of encouraging us to save for the future while giving us the opportunity to fulfill our dreams. It was also a way to help my parents manage the cost of college for me in the future.
This was always spoken about in my household. My family originates from the Democratic Republic of Congo. My parents sought refuge in the UK in the 90s, but I was born in Camden, London.
I would be told by my family that the queen has personally decided to put money in a trust fund for me. My mom, who originally signed me up for the trust fund, would say I had money saved up just for me.
When I was 13, I began to think of my future. I had asked my mom when the money would be available to me, and I was told that I would be able to access it when I was 18.
Receiving the trust fund was a relief because the cost of moving into a different house for university, paying for academic books, and investing in my personal development, would have been too much for my parents and me. It was reassuring to know that I had something that was mine; that somebody thought of me and my future.
I'd often speak about this with my friends, too. We'd discuss what we would do with the money when we'd it, as well as our curiosity behind what prompted the queen to begin this initiative—that has truly helped some of us—in the first place. Our older siblings never had opportunities like this, so we all felt honored and grateful to receive the trust fund.
On my birthday last year, £2,000 ($2,315) became available to me. Prior to this, I had chosen to study education at a college in London, so, I spent the money on shopping for house necessities, as well as investing in myself. I signed up for a few personal development classes and was able to network with other women in leadership whilst feeling empowered and growing my confidence.
The queen was an inspiration behind my signing up for those classes. I wanted to be a great female leader like her. One who sees potential in others. If it wasn't for her trust fund, I wouldn't be in a position where I am able to better myself and think of my future.
This is why I have always watched her closely, listened to her speeches, and learned from her resilience. On the 40th anniversary of her succession, the queen confessed that reigning in the year 1992 was a horrible experience for her.
The discord between Prince Charles, who is now the king, and his late former wife, Princess Diana; one of their homes burning down; and several other scandals—it was all enough to make someone throw in the towel.
But she was still constant. She did not give up her throne or hand over her responsibilities. That resilience is something that follows me in my day-to-day life. Queen Elizabeth persisted, she accomplished what she set out to accomplish, and so will I.
I've always had a heart for helping younger children. Over the lockdown period, I was going into college and felt unprepared because of COVID, which affected me, and I thought: How much more has it affected people who are younger than me and are going to grade school?
Because of the opportunities that were available to me, especially through the trust fund, I decided that I wanted to invest in the next generation, which is why I chose to study education.
Thanks to Queen Elizabeth's bill, I was set up to have a good future, and because of that, I want the next generation to progress even further.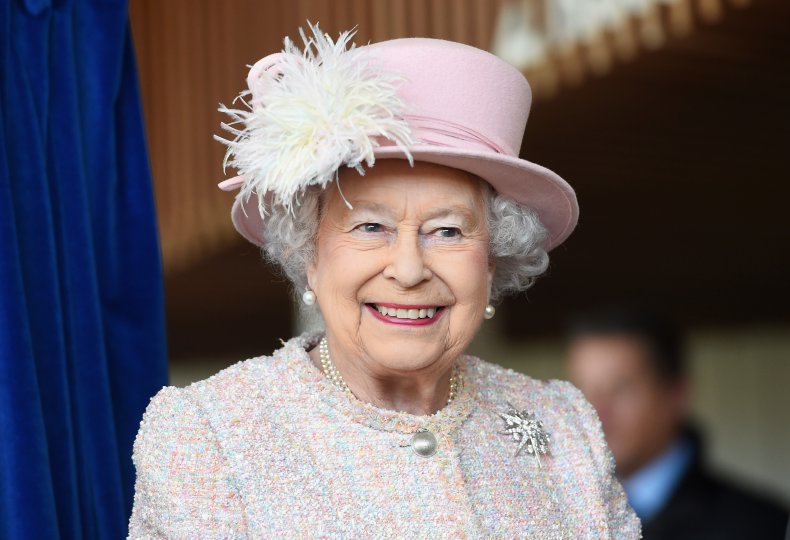 Although I haven't personally met the queen, my sister, Eden Lunghy, who was Camden's Deputy Youth MP from 2016-2018, met members of the Royal Family on May 31, 2017, for Prince Philip's last public engagement. I've always wanted to personally meet the queen. If I had, I would have thanked her for providing me with the opportunity to really think about and excel in my studies.
The death of the queen was a reminder that what we do every day matters, as time is our greatest commodity. The less time we spend occupied with what we're supposed to be doing, the less likely it is we'll become who we want to be.
I personally want to live a life with no regrets, knowing that I've accomplished what I set out to do in any and every area of my life. And to know that I've left a legacy for my children's children like Her Majesty would be fulfilling.
Blessing Lunghy is a full-time college student, studying Education. You can follow her on Twitter, at @vblesed.
All views expressed in this article are the author's own.
As told to Carine Harb.