Queen's Sister Was a 'Bigot' Who Spoke of 'Blackamoor' Prime Ministers
Queen Elizabeth II's sister told a dinner guest the monarch had "a different blackamoor crying on her shoulder" every day at a conference of Commonwealth leaders. "Blackamoor" is an archaic term for a Black African or a very dark-skinned person.
Princess Margaret earned new affection when she was depicted in The Crown as a party princess with an appetite for alcohol who entertained President Lyndon B. Johnson with dirty jokes in season three.
However, The Palace Papers, a new biography of the royals by Tina Brown, suggests she made a racist remark in the years before her death in 2002.
The revelation comes little more than a year after Meghan Markle accused an unnamed royal of expressing concern over the color of her unborn child's skin.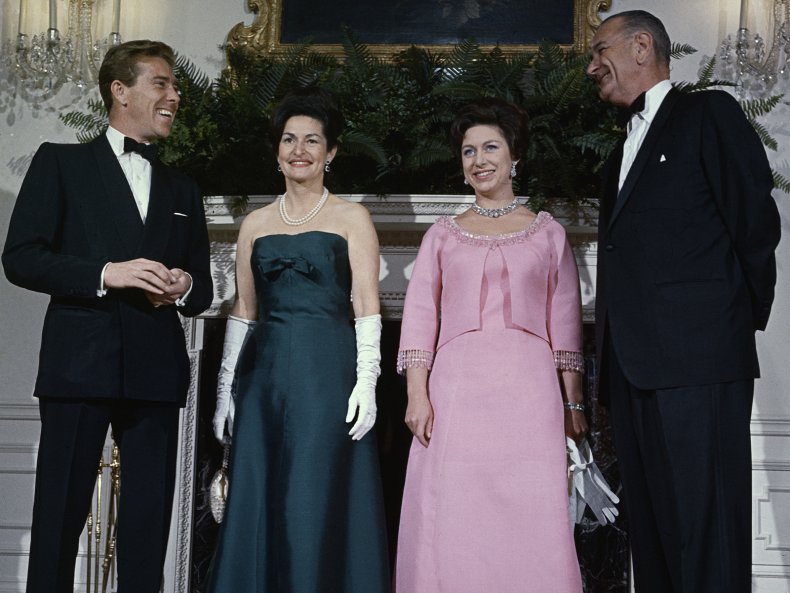 Princess's Comments on 'Blackamoor' Prime Ministers
Brown wrote: "Princess Margaret remained an old-school bigot to the end of her days. Penny Mortimer, the widow of playwright and barrister Sir John, told me that in 2000 her husband was seated next to Margaret at an All Souls College dinner in Oxford.
"'I do hope my sister will come and stay with me in Mustique,'" Margaret sighed, according to Penny Mortimer. "'She's so tired after this ghastly Commonwealth prime minister conference.
"'Every day a different blackamoor crying on her shoulder and you know, she's so wonderful. She knows all their names.'"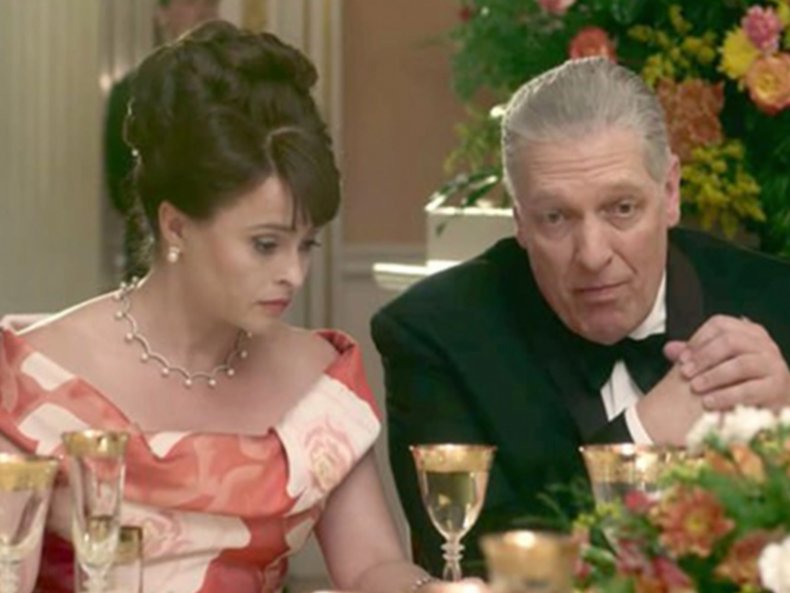 It is not clear which event Margaret was referring to, though it may have been the Commonwealth Heads of Government Meeting in Durban, South Africa, in November 1999.
Meghan Markle's Allegations of Royal Racism
While historic, the anecdote may add weight to Meghan's account of experiencing racism towards her unborn child.
She told Oprah Winfrey in March 2021: "So, we have in tandem the conversation of, 'he won't be given security, he's not going to be given a title' and also concerns and conversations about how dark his skin might be when he's born."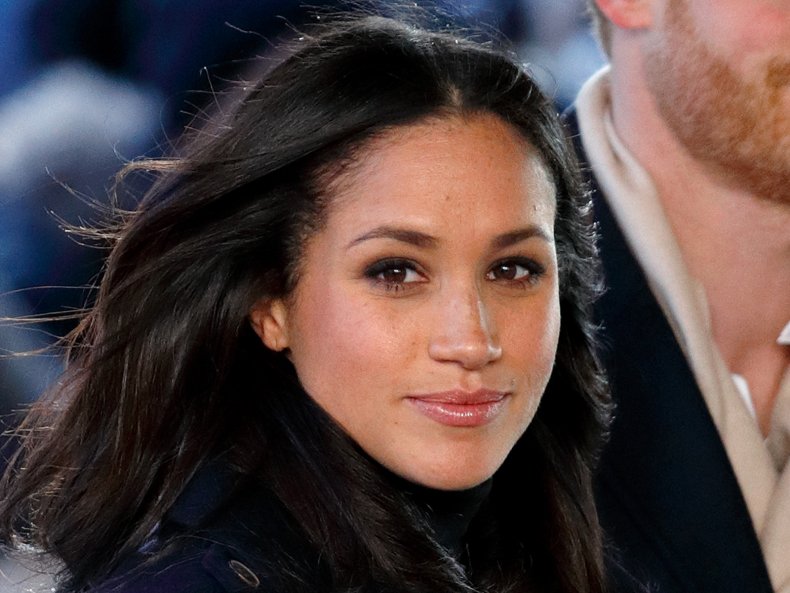 Prince William went on record in the aftermath of the interview, telling a Sky News journalist: "We are very much not a racist family."
However, Brown's book suggests at least some within Buckingham Palace acknowledge the royal household is not diverse enough.
A source told her: "We didn't take race seriously enough. There were hardly any Black people that worked in the royal household or almost none in senior positions."
Brown added: "That sorry fact alone made them insensitive to negative coverage and comments when viewed through the prism of race."
Princess Michael and Another Royal 'Blackamoor' Scandal
Princess Michael of Kent, married to the queen's cousin Prince Michael, apologized for wearing a blackamoor brooch to a pre-Christmas dinner in 2017.
It was Meghan's first appearance at a major royal family event and Princess Michael was accused of racism over the jewelry, part of a controversial tradition in European art of often depicting Black people in service roles.
Quoted by Sky News, a statement released at the time said: "The brooch was a gift and has been worn many times before. Princess Michael is very sorry and distressed that it has caused offence."
For more royal news and commentary check out Newsweek's The Royal Report podcast: