Queen Elizabeth Is 'Under the Weather,' Cancels Church Service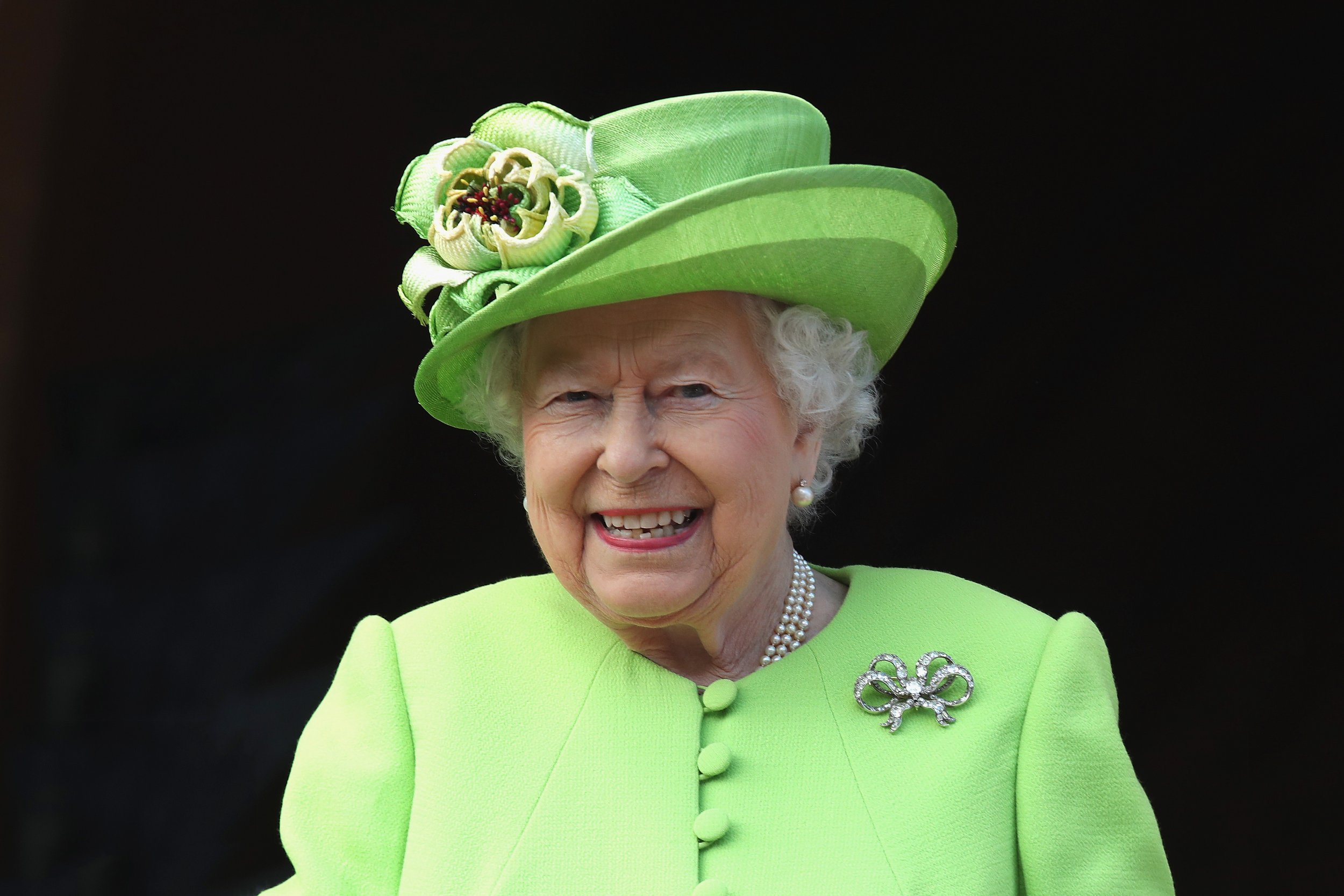 Queen Elizabeth II will not attend church service Thursday at St. Paul's Cathedral in London due to illness.
It was not made clear what she's suffering from as of yet, but Prince Edward, Duke of Kent will take on the 92-year-old's duties during the event. "The queen is feeling under the weather today and has decided not to attend this morning's service at St. Paul's Cathedral marking the 200th anniversa0ry of the Order of St. Michael and St. George," Kensington Palace said in a statement. "Her Majesty will be represented by the Duke of Kent as Grand Master of the Order."
The Order of St. Michael and St. George holds historical significance. It began April 1818 by way of Prince Regent, who later became King George IV. The order of chivalry—named after military saints, Michael and George—was created to honor "distinguished citizens," the Royal Family's website reads. By the 19th century's end, it recognized honorable service in British territories and in foreign affairs.
The queen's role in the Order of St. Michael and St. George is crucial. She's required to give honors on the advice of the prime minister. Despite skipping this appearance, she's still scheduled to visit Windsor Thursday. She will also venture to Scotland next week.
The queen makes an annual trip to Scotland as part of "Holyrood Week," which Scottish natives simply refer to as "Royal Week." It typically occurs between the end of June to the beginning of July. During her week-long visit, she will meet with and host thousands of Scottish citizens at the Palace of Holyroodhouse. The trip will allow the queen to recognize the country's community, culture and accomplishments.
"The Queen also undertakes a number of regional Scottish engagements which vary from year to year," the Royal Family website stated. "In recent years she has visited a housing development for disabled veterans; opened a Technology and Innovation Centre at The University of Strathclyde; and visited the Royal Hospital for Sick Children in Glasgow."
The queen has had a relatively packed schedule in the last few weeks. She visited Chesire with Meghan, Duchess of Sussex for their first solo outing June 14. She also participated in the Order of the Garter Service, the Royal Ascot and attended the Young Leaders Award ceremony, thereafter.