'The Queen of Versailles': David Siegel Sues Sundance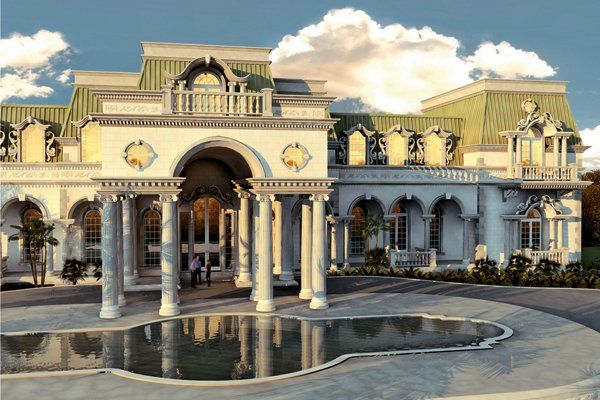 What angers David Siegel about Queen of Versailles, the riotous documentary about his efforts to build the largest home in America, are not the film's many unflattering depictions of his family. "They want to call my wife a gold-digger because she's 30 years younger than me?" he says. "That doesn't bother me."
What angers the 76-year-old mogul is that the film, which was the toast of this year's Sundance Festival, impugns his business. His specific complaint: the film's promotional materials suggested his 90,000-square-foot Orlando dream house went into foreclosure after his luxury-rental company, Westgate Resorts, "collapsed" in 2009. "It's just one more effort to ridicule and humiliate the 1 percent," says Siegel, who insists his business is booming. He is suing Sundance and the filmmakers for defamation.
Siegel may hate being the butt of a joke, but treating the wealthy with scorn is a treasured American pastime. Newt Gingrich's ridicule forced Mitt Romney to release his tax returns last week. An appetite for humiliation drove sales for Stephanie Madoff Mack's tell-all book last year and made Raj Rajaratnam's insider-trading trial a news sensation. As a weapon in class warfare, derision easily beats occupation.
Which helps explain why Siegel is out for revenge. He tried to stop Sundance from screening the film, "but they cited their First Amendment rights, or whatever," he says. So while fur-coated Hollywood liberals were chuckling at his life, Florida's time-share king was busy litigating. His suit seeks at least $75,000 in damages, though he hopes for millions. The Siegels' unfinished palace, modeled in homage to Louis XIV, is on the market for $75 million.
Beyond the damages, there is a prin-ciple at stake. Siegel seeks to defend the freedoms of the garishly rich. "They made it look like my company is in ruins, that I live in a pigsty, that my wife is a gold-digging blonde bimbo, that she's overendowed, that she's a shopaholic," he says. "Some of that might be true, but it's not the way they presented it. She is a shopaholic, but what woman isn't?" He says the film seeks to exaggerate and condemn his largesse: "They said we had 15 servants, when we never had more than four or five nannies for eight children."
It would be one thing if he had been born rich, but Siegel, whose joke about having a "rags to riches to rags" story became the film's tagline, grew up the poor son of a grocer. After some time in college in Florida, he dropped out and went west to try his hand at acting. When that failed, he returned east and came to own a string of businesses, the last and largest of which is Westgate. The company claims more than $800 million in annual revenue and has 27 resorts throughout the U.S.
Siegel, who will support Newt Gingrich in this week's Florida primary, was par-ticularly stung by what he saw as the filmmakers' omission of his political and charitable activities. "I've had presidential contenders in my home," he says. "I've had the Rev. Jerry Falwell." He describes himself as a "political kingmaker" who was "personally responsible for getting George W. Bush elected president."
The filmmakers and a representative for Bush did not respond to requests to comment. In a statement, Sundance said it "maintains its commitment to freedom of expression." Siegel's wife, Jacqueline, has declined to comment so far as well. While her husband was filing his lawsuit, the former Mrs. Florida, wearing a fur coat and a leopard-print minidress, was in Park City, attending the film's premiere.