Queen Victoria's 200th Birthday: Five Weird Facts About the British Monarch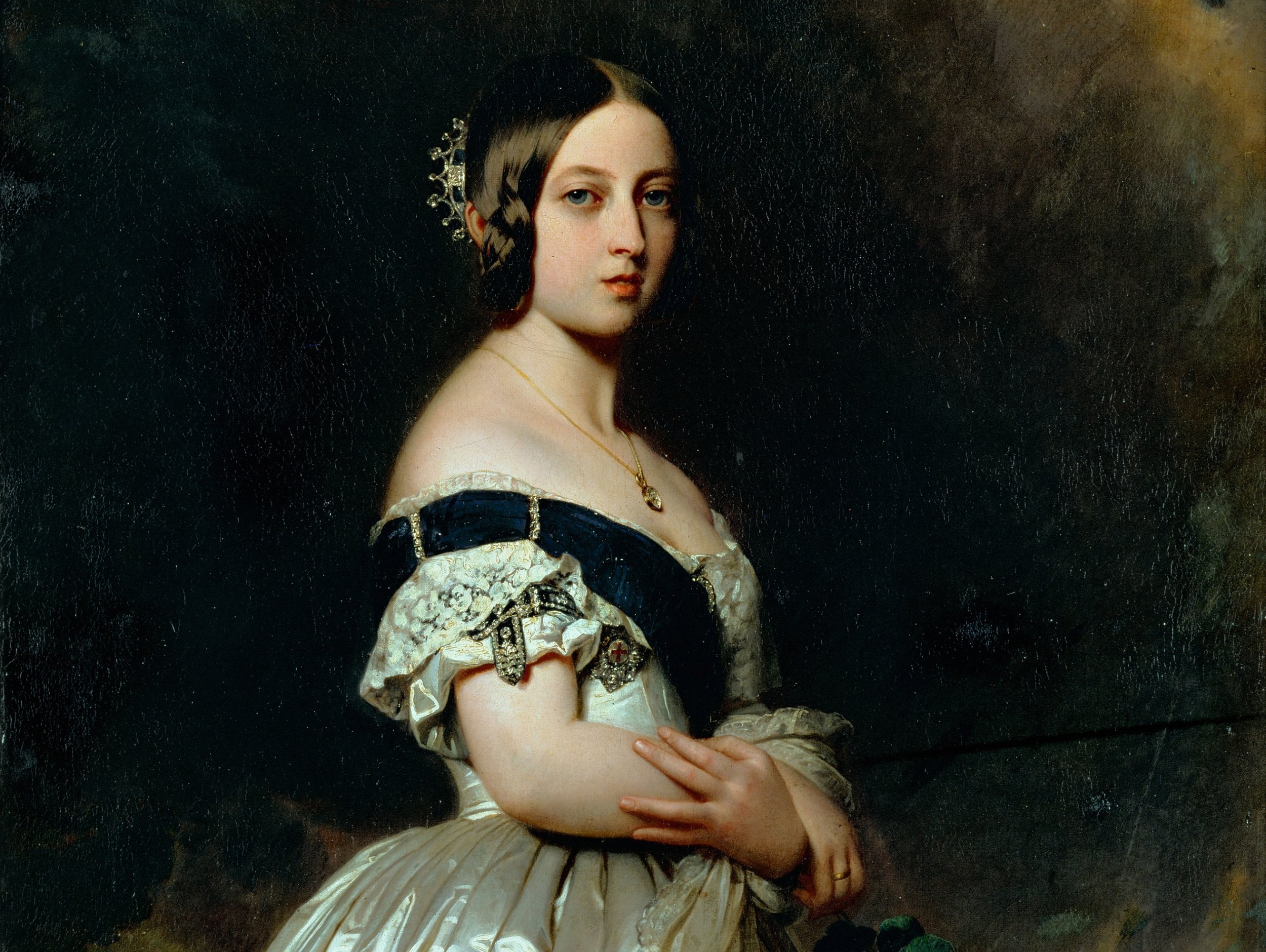 Britain's Queen Victoria was born 200 years ago today in Kensington Palace, London. An unlikely leader—she was fifth in line to the throne at birth—Victoria went on to serve as one of the longest-reigning monarchs in the world before her death in 1901.
The Queen had an enormous impact far beyond the borders of the U.K. during her time on the throne—the effects of which are still seen today. Here are five surprising things you might not know about the former sovereign.
1. Her first name wasn't really Victoria
Although she is remembered as Queen Victoria, the monarch was actually born "Alexandrina Victoria" after her godparent, Emperor Alexander I of Russia. She was known as "Drina" to her family while she was growing up, according to Town and Country magazine.
2. She survived at least eight assassination attempts—some more serious than others
During her 63-year reign, the Queen survived a host of attempts on her life, as History.com notes. Bartender Edward Oxford shot at the Queen, but missed in 1840. John Francis tried to shoot the Queen twice—on May 29 and May 30 1842—but failed both times. Just over a month later, John William Bean tried and failed to fire a pistol at the Queen as she took a carriage ride through the Mall in London.
Seven years later, out-of-work bricklayer William Hamilton shot a pistol at the Queen's carriage. But as T+C notes, it likely contained gunpowder but no projectiles, so probably wasn't a serious attempt on her life.
Then, in 1850, former army officer Robert Pate hit the Queen over the head with his cane as she sat in her carriage.
The next known "attempt" on Victoria's life came in 1872, when Arthur O'Connor raised a pistol to the Queen when she was—you've guessed it—riding in her carriage. But he was quickly overcome by her personal servant. The gun, it was later revealed, was actually broken.
The final assassination attempt came in 1882, when Robert Maclean shot at the Queen while she was taking a carriage ride in Windsor. He missed, and the Queen lived for almost two decades more.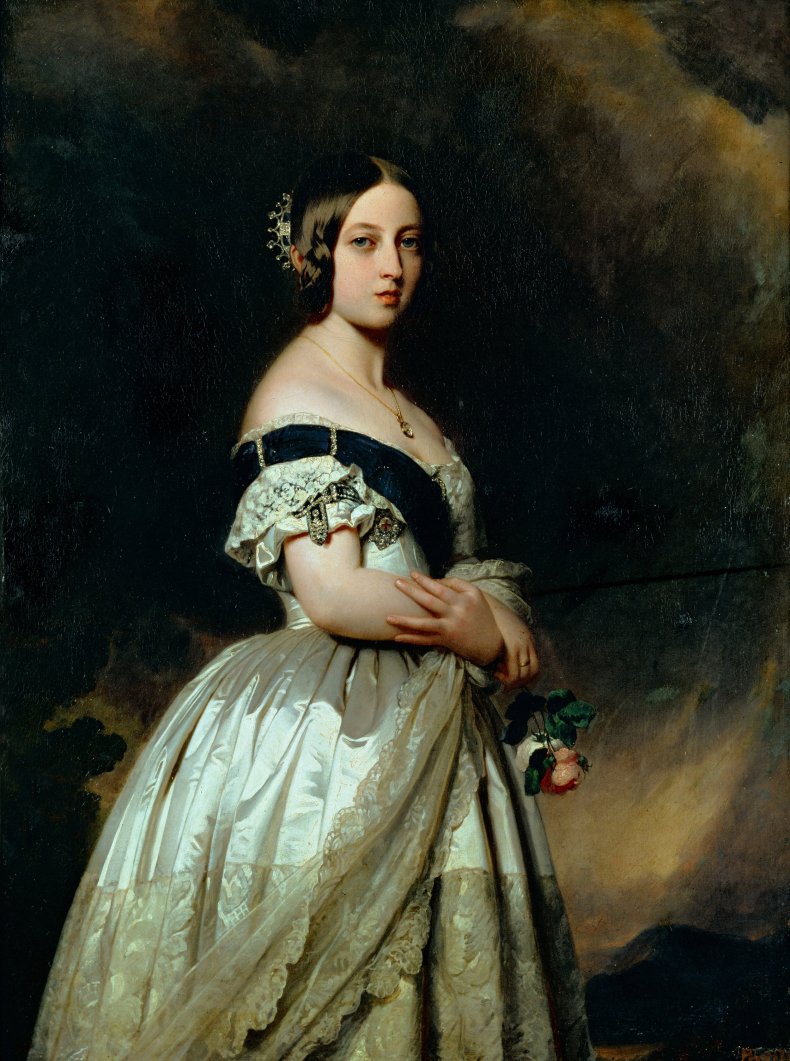 3. She spent almost seven years pregnant
Queen Victoria had nine children with her husband, Prince Albert—who was, incidentally, her first cousin—over 17 years. The couple had five girls—Victoria (1840-1901), Alice (1843-1878), Helena (1846-1923), Louise (1848-1939) and Beatrice (1857-1944)—and four boys—future king Albert Edward (1841-1910), Alfred (1844-1900), Arthur (1850-1942) and Leopold (1883-1854).
Queen Victoria's life was marked by personal tragedy, with the monarch outliving Alice, Alfred and Leopold, as well as her husband Prince Albert (1819-1861).
4. She proposed to Prince Albert
According to her own diaries, Victoria proposed to Albert on October 15, 1839. Like today, men were usually expected to propose marriage to women in Victorian Britain. But Albert could not propose to Victoria as she was a reigning monarch.
Per the Christian Science Monitor, Victoria described the moment in her diary as follows: "At about [12.30], I sent for Albert. He came to the closet where I was alone, and after a few minutes I said to him, that I thought he must be aware why I wished them to come here, and that it would make me too happy if he would consent to what I wished (to marry me); we embraced each other over and over again, and he was so kind, so affectionate... I really felt it was the happiest brightest moment in my life."
5. The fancy desk in the Oval Office was a gift from Queen Victoria
Presidents are often pictured signing important documents at an ornate wooden desk in the Oval Office of the White House. The Resolute Desk, as it's known, was a gift from Queen Victoria to President Rutherford B Hayes in 1880, the White House Historical Association notes.
It is built from timber salvaged from the HMS Resolute—a ship originally designed for Arctic exploration that was abandoned in 1854 and rescued by an American whaler. It's been used by presidents including Dwight D. Eisenhower, John F. Kennedy and Donald Trump. In one famous photo (below), it's hosting the Clinton family cat, Socks.