For the Queen's Speech to British Parliament Elizabeth II Isn't Wearing Her Crown—But It Gets Its Own Car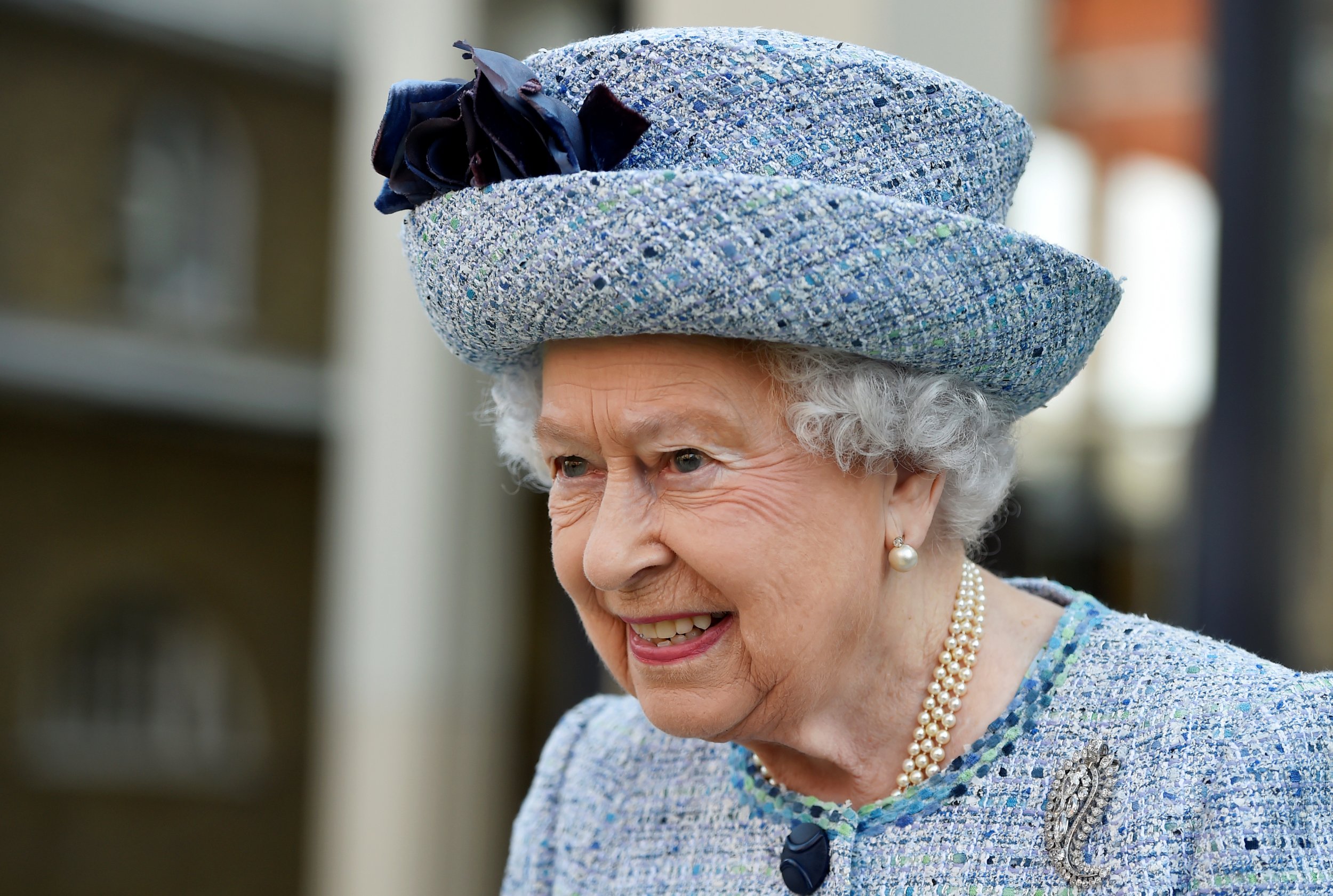 Queen Elizabeth II has addressed the British Parliament, opening the first session since the U.K.'s election on June 8. Usually an occasion for pomp and splendour, this year's speech was a stripped down affair, and the queen was even wearing a hat, rather than a crown.
Don't worry, though. The crown came along—it even rode in its own separate car.
The speech, usually given once a year, is one of the most important events in the British political calendar. The monarch reads out an address, written for her by the government, summarizing the laws ministers hope to get approved by Parliament over the coming year.
Usually, the ceremony begins with a royal procession to the House of Lords—the unelected upper chamber of Britain's Parliament, where the queen speaks.
This year, though, there was no procession, and the Queen wore her ordinary clothes, or "day dress," not the usual robes. Her crown rested on a table in the House of Lords during the speech.
The reason for the less ceremonial atmosphere was the surprise election. Prime Minister Theresa May's surprise decision to call an early vote meant the speech had to be inserted into the royal diary at late notice, and the queen's official birthday ceremony at the weekend left little time for rehearsal, ITV news reported.
Instead of a horse-drawn carriage, four cars and a police escort transported the crown, the queen, and royal officials to parliament. Prince Charles, the queen's son, accompanied the monarch, because Elizabeth II's husband, Prince Philip, was taken to hospital Wednesday morning.
But one of the ceremony's stranger moments still took place: A figure known as "Black Rod," a parliamentary official, performed his usual task of summoning members of the House of Commons, the lower house of parliament filled with recently elected lawmakers, to listen to the speech.
Every time the queen goes to Parliament, Black Rod goes before her. When he arrives at the Commons, members of parliament shut the doors in his face, to symbolize lawmakers' independence from the monarchy. He then knocks three times before MPs let him in.
This year, the speech has particular political significance. In the days following it, MPs will vote on the measures it contains, and a government needs to these votes to pass in order to rule.
Britain's general election earlier this month ended with nobody winning a majority, so Prime Minister May is trying to cobble together a deal with the right-wing Northern Irish Democratic Unionist Party (DUP).
That deal isn't yet finished, and it's not yet clear how the DUP's eight lawmakers will behave. Even if they do back the speech, May still needs all her own lawmakers to support her to pass her measures at a time when her authority is weak.
For the Queen's Speech to British Parliament Elizabeth II Isn't Wearing Her Crown—But It Gets Its Own Car | World