'Queer Eye' Cookbook: Antoni Porowski Talks Recipes, Tradition and Writing A Book
Queer Eye inspiration Antoni Porowski is known for a lot of things: his kindness, his love of dogs and his great music taste. Most of all, though, he's celebrated for his innovative cooking and his obvious passion for it.
Since season one of the hit Netflix show, which aims to inspire positivity in its subjects and viewers, fans wanted to replicate Porowski's simple, yet intriguing recipes. Now, he's made his favorites accessible to the masses with his first cookbook: Antoni In The Kitchen, out Monday.
The book dives into a handful of health-conscious, yet delicious recipes from salads and veggie-based dishes, to mac and cheese and other rich pasta plates. A dessert section also supports those with a sweet tooth and includes Porowski's meaningful lemon bars. It's a recipe his cousin taught him at summer camp, and one he'll never forget.
Though a collection of recipes, Porowski considers the book to be an in-depth take on his life. "I always thought I'd write a piece of fiction before a cookbook, especially in my early twenties," he told Newsweek. "I see this cookbook as more of a memoir, something I can't say I ever imagine myself being asked to compose."
It's obvious in the pages. While there's a plethora of unique recipes, some quick and some requiring more patience, Porowski comes alive as a person, not just in the food. The book's introduction is refreshingly honest and reflects on the rush of Queer Eye and the fear of public perception.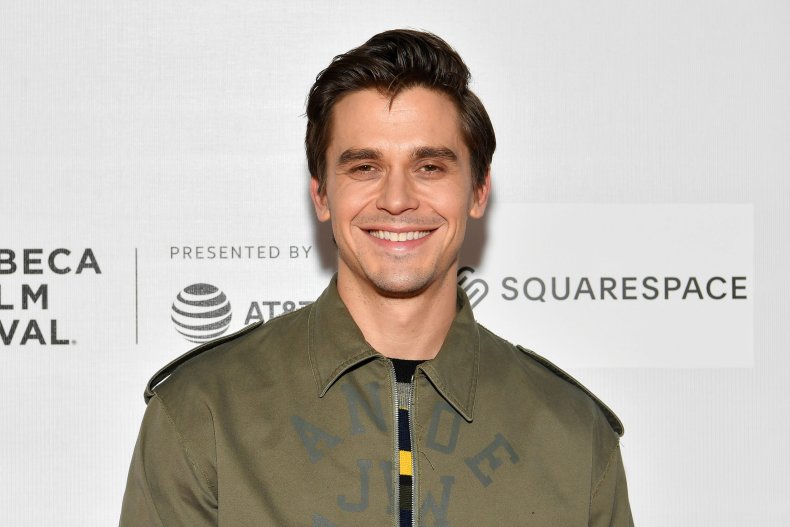 Porowski and the other "Fab 5" members seem entirely self-aware to those watching them on Netflix. They spend their time on the feel-good reality show bringing hope, self-care and appreciation to people in need. But the confidence Porowski exudes hasn't always been easy to access.
In the introduction of Antoni In The Kitchen, Porowski opens up about being given the part of Queer Eye's chef. "Was I a total imposter?" he writes. "For one, I questioned whether I was gay enough to be on a show called Queer Eye. Yes, I was living with a man I dearly loved. But I had never come out as gay, never felt polarized at one end of the sexuality spectrum, never felt entirely sure whether I'd live forever as a gay man or fall in love and spend my life with a woman."
It's the personal aspect of Porowski's book that gives it an edge, along with the fact that the recipes are coming from a trusted voice in the public eye. Porowski took a note from Queer Eye in addressing the audience for the book as well: he didn't. He simply wrote inclusively for any reader.
"I don't think my cookbook caters to a specific type of person," he explained. "I really didn't consider who I wanted my reader to be when I was compiling all of the recipes and their respective stories, except for a personal need to share them in a debut collection."
Because of the transparent and lenient nature, the book caters to any crowd. For some new cooks, the act of executing the recipes may be a learning experience. Writing felt the same to Porowski.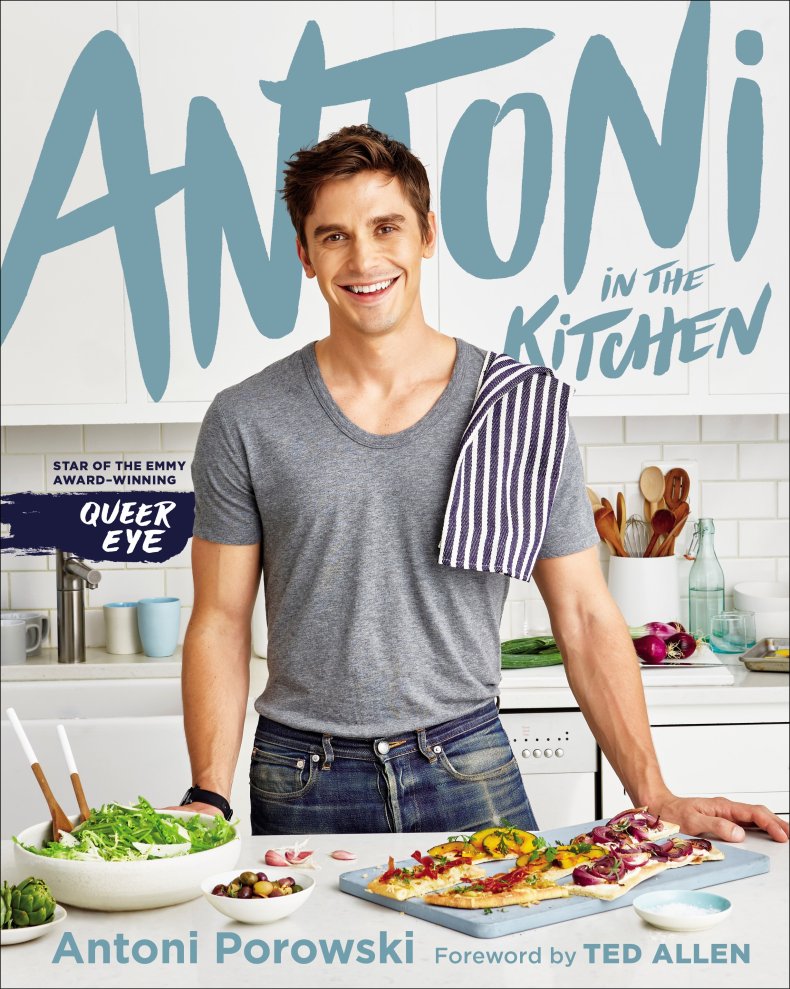 "I'd never kept any recipes written down or used measurements for anything, really. It's always been pinches and the palm of my hand," he said. "I quickly learned the visuals of cups and milliliters. Dictating recipes to Mindy [Fox, Co-author] was a hell of a process at first, but she was patient with me and we found our flow very quickly."
He gave advice for those skeptical of their own power. "Start small and be patient. Mistakes are part of the process. From relationships to risotto, it takes time to be good at something."
In voice, Porowski sounds like a friend. The book reads as if he's been welcomed into the kitchen of the cook, and speaks kindly and charismatically. The entire book seems easy to access and broken down to its rawest form. It may come from Porowski's relaxed demeanor, or from his own reason for cooking.
Porowski doesn't just cook to eat. He cooks to harbor tradition. "My goal was to show people that we all have our own personal food history, no matter how simple or complex the recipes, what is most interesting is where they originated from and why we keep making them," he said.
So what comes next for the Queer Eye star? The show is currently filming its fifth season in Pennsylvania. His life has been quick-paced, as the show has already premiered four seasons in only two years. Of the show, Porowski said it's changed his view on the meaning of career.
"It has changed everything for me," he said. "When you get to work on a project which actually helps people in meaningful ways, that sort of becomes the standard for my other endeavors. I often ask myself 'How can this impact a group of people, society or my family in a positive way?' Sometimes it's an inspirational message aligned with my core beliefs, other times it's being able to financially help a loved one."
Porowski is leaving his future wide open to inspiration. "For the moment I'm taking it day by day and just trying to keep it all together," he explained. "I can be a bit of a workaholic and I want to remember to spend time with family and friends. Working is great, but life is so damn short and I need to remember to give time for myself to recharge, especially in the company of those who were there when my life was very different."