Ranked: Quentin Tarantino's Best (and Worst) Movies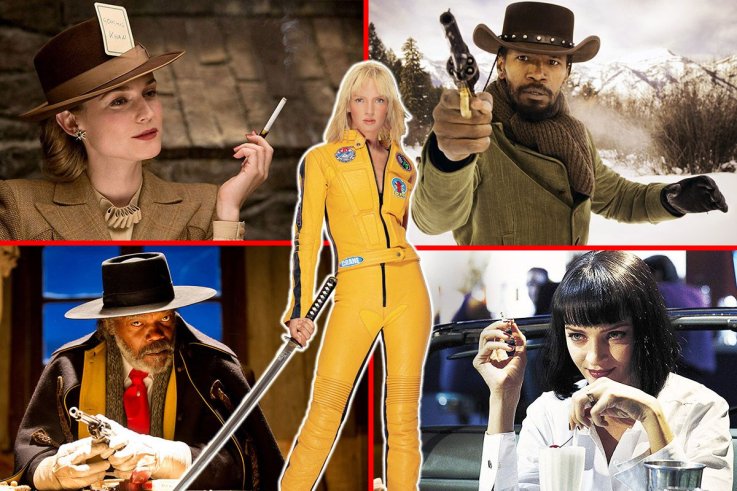 Whether you love it or hate his work, there's no denying that Quentin Tarantino has one of the most distinctive voices in contemporary cinema.
His eclectic taste in cinema likely originated during his childhood. He was named after Quint Asper, Burt Reynolds's character in the TV series Gunsmoke. He grew up in Los Angeles and his mother and stepfather let the young boy watch R-rated movies at the local theater. He was writing screenplays as a teenager before he dropped out of high school to work a series of jobs in porno movie theaters and video stores.
These early scripts gave Tarantino his entry into Hollywood. With the money he made selling the screenplay for True Romance and the story for Natural Born Killers, he made enough money to fund his first movie, 1992's Reservoir Dogs.
The film was a critical smash, with a high-energy, postmodern smartness that captured the early 90s zeitgeist, although it remained something of a cult hit. With his earnings from Reservoir Dogs, Tarantino was able to make another leap forward, writing and directing what remains one of his best-known films, 1994's Pulp Fiction.
Winning an Academy Award for Best Original Screenplay, as well as the Palme d'Or at the Cannes Film Festival, Pulp Fiction grossed over $200 million and cemented Tarantino's status as one of Hollywood's most exciting filmmakers.
Jackie Brown and the two Kill Bill movies followed to more critical and commercial success. Although Death Proof, his half of the 2007 double feature, Grindhouse, failed to match his previous successes, Inglourious Basterds and Django Unchained won over critics and audiences alike.
This year will see the release of his highly-anticipated mystery crime film, Once Upon a Time in Hollywood. Set in 1969, the movie is centered around Charles Manson and his murderous band of followers. Leonardo DiCaprio, Brad Pitt and Margot Robbie head up the big-name cast.
Looking at review data from Rotten Tomatoes and Metacritic, as well as IMDb user reviews, Newsweek has taken a look over Tarantino's incredible career to rank all of the movies he has directed or officially written or co-written.
The list includes both Grindhouse, the double feature which saw his movie Death Proof released alongside a Robert Rodriguez movie, and Death Proof itself as a separate entity. An extended version of Death Proof was released separately a few months after Grindhouse. From Reservoir Dogs onwards, here's how his work stacks up.