Quentin Tarantino Flirting with TV Return For First Time in 17 Years
Quentin Tarantino may have just one movie left in him, but he could be continuing his career on television.
The writer-director, who has frequently declared that he will make only 10 films, is being linked with a return to the small screen for the first time since 2005, when he made two episodes of CSI: Crime Scene Investigation.
The rumored TV project would also reunite him with an actor he cast in his most recent movie, Once Upon a Time… In Hollywood.
Reasons Tarantino Could Return to TV
Deadline Hollywood has reported that Tarantino is in talks to direct "one or two" episodes of the Justified revival coming to FX. Although nothing has been confirmed, there are a few reasons that Tarantino might be tempted to join the project
In Justified: City Primeval, Timothy Olyphant is set to reprise his role as the gun-toting U.S. Marshal Raylan Givens. Olyphant played the role for six seasons of Justified from 2010 to 2015.
That experience will have come in handy for Tarantino's Once Upon a Time…, where Olyphant played James Stacy—a real-life actor best known for appearing in a TV Western.
As well as knowing the lead actor, Tarantino is also a big fan of Raylan Givens' creator, Elmore Leonard. Leonard's novels and short stories have been adapted for TV and movies many times—3:10 to Yuma, Get Shorty and Out of Sight are all based on his books.
Tarantino himself adapted Leonard's book Rum Punch into his 1997 movie Jackie Brown. He owns the rights to another of Leonard's stories, Forty Lashes Less One.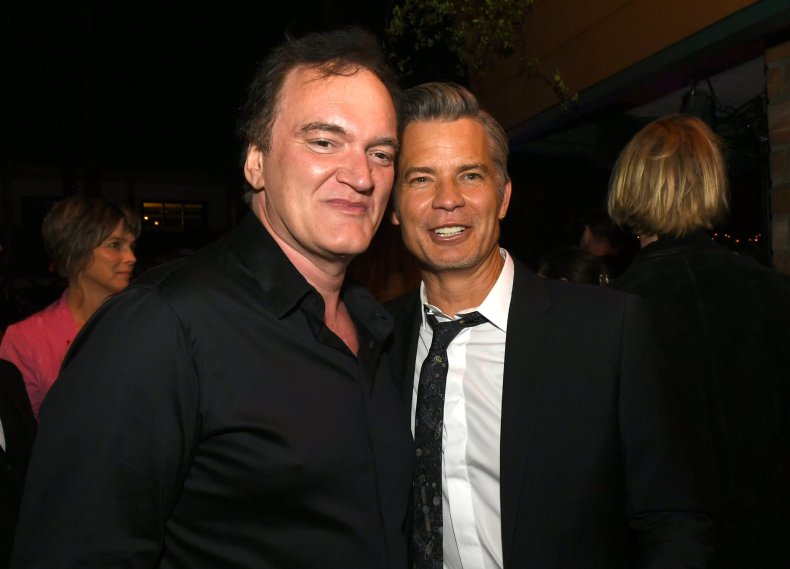 'Justified: City Primeval'
Justified: City Primeval picks up the story eight years after the events of Justified, according to the show's description on the FX website.
Givens has left Kentucky behind and the revival will show his new life in Miami, trying to raise his 14-year-old daughter while maintaining his law enforcement duties. The logline for Justified: City Primeval is: "His hair is grayer, his hat is dirtier, and the road in front of him is suddenly a lot shorter than the road behind."
Dave Andron and Michael Dinner serve as the showrunners while Dinner will also pick up some directing duties. Perhaps he could share those with Tarantino?
Quentin Tarantino's Movie Career
Tarantino's next film project is likely to be his 10th and final movie as writer-director. That's not to say that the 58-year-old is retiring from the entertainment industry altogether.
He's attached as a producer to a planned film based on the Django/Zorro crossover comic book. He recently released a novel version of Once Upon a Time… as part of a two-book publishing deal. His only TV drama credits—so far—are the CSI two-parter in 2005 and an episode of ER back in 1995. A TV series based on Tarantino's movie From Dusk Till Dawn was created in 2014, but he did not direct any of the episodes.