Questions To Ask When Buying A House
Buying a home is probably the biggest purchase you will ever make. There are many things to consider and it's crucial to make sure you're properly informed so you get it right and end up in your dream property.
The prices of homes across America have skyrocketed to record highs through the pandemic as demand outpaced supply, people sought to find more space in suburban areas and as record-low mortgage rates made borrowing cheap and easy.
With the end of the COVID pandemic in sight, the housing boom is going from strength to strength. So, as many more people gear up to buy for the first time or to move into new areas, we asked industry professionals for a list of the key questions to ask when buying a house.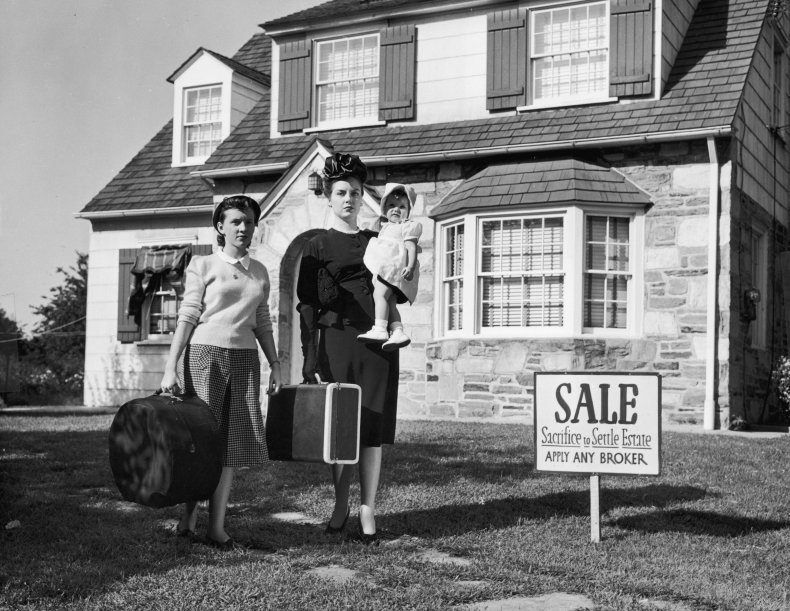 How Much Can I Afford?
This question should be at the forefront of any prospective buyer's mind, Lexie Holbert, a housing and lifestyle expert at Realtor.com, told Newsweek.
In general, experts recommend that your total house payment (which will include your mortgage, maintenance and taxes) should not exceed 28 percent of your gross monthly income. For example, if your monthly pretax income is $6,000, multiply that by 0.28 and it will tell you that you shouldn't pay more than $1,680 a month on your total house payment.
Holbert suggests using a mortgage calculator to estimate what your monthly payment will be.
"Because it's a sellers' market and you can expect to compete for a home you want, it's important to know your limits and be prepared for a bidding war," she says.
It's also helpful to practice making your mortgage payment now to ensure you have a clear picture of what you can afford.
"Spend a few months putting away the difference between the amount of your estimated payment and your current payment," Holbert adds. "It will give you a tangible sense of what the higher payment will mean for your monthly budget and you'll have those savings to use for the down payment, move, or furnishing your new home."
The price you can afford to pay for a home will depend on several factors, such as your gross income and monthly outgoings. The rate you will pay on a home loan will be influenced by factors including the funds you have immediately available for the down payment, your debt levels, your credit history and the type of mortgage you select, real estate agent franchise Century 21 explains.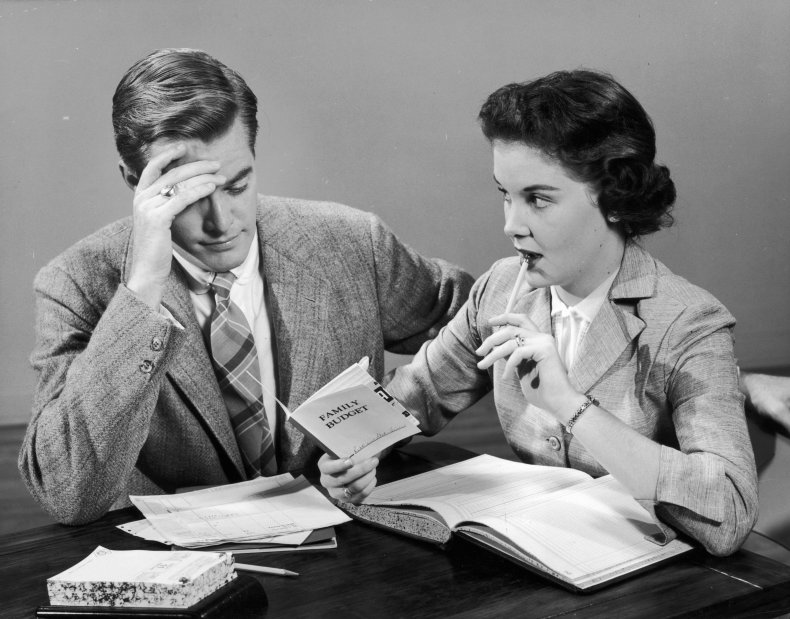 To get an idea of how much you can borrow and the likely cost, head to a lender for a mortgage pre-qualification or pre-approval letter. A pre-qualification is a lender's basic overview of your ability to get a loan. A pre-approval is a more in-depth document that will prove you are a serious buyer and show your financial worth to a lender, according to Realtor.com.
The lender will look at your bank statements, tax returns, credit score and other financial information, while also checking to see if you qualify for any special programs such as government-backed FHA loans or VA home loans.
Although these letters won't guarantee you can get a loan, they are a more reliable indicator of your ability to buy a home and should be included when submitting a bid on a property.
Holbert says the important thing to remember is that you should buy what you can afford when it's right for you, and not try to chase a particular time in the market.
"As the year progresses, we do expect it to get easier for buyers with more homes coming on the market. So if you aren't able to find your dream home now, stick with it and you may have more luck in the fall," she told Newsweek.
Do I Need a Home Inspection Report?
Any housing expert will tell you it's crucial to not only view the home in person before you buy, but to have the house professionally inspected by a third party.
"A home inspection is an objective visual examination of the physical structure and systems of a house, from the roof to the foundation" and "may identify the need for major repairs or builder oversights, as well as the need for maintenance to keep it in good shape," the American Society of Home Inspectors (ASHI), which trains and certifies home inspectors throughout the country, explains.
Hiring a professional could end up saving you money by informing you about bad things at an early stage. Examples could be weak foundations, leaky roofs or a termite infestation. In many cases discovering problems can just lead to new price negotiations and not affect the sale.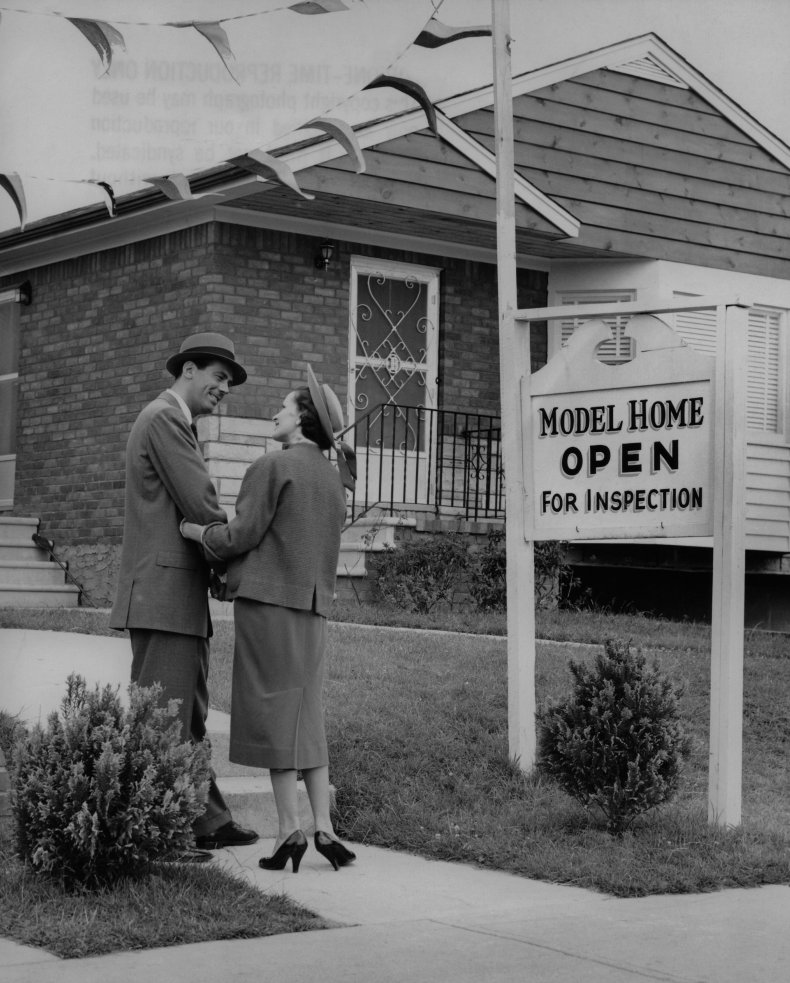 "Home inspectors will check the entire home and its systems so the homebuyer knows the condition of the property. The inspector will write a report about their findings, which will go to the homebuyers and homeowners," the industry body says. "Based on the report, the homebuyer can withdraw the offer, renegotiate the offer or ask the seller to fix specific issues."
In fact, according to Claude McGavic, the organization's executive director, there are 1,600 different items on the list that home inspectors are supposed to look at.
Realtor.com advises home-buyers to also hire a separate professional to test for biotoxins, including mold, radon and asbestos.
What Costs Will There Be Beyond the Price?
A new home will inevitably entail a lot of expenses, especially if you're going from an apartment to a house.
A larger place may come with the added expense of maintaining a yard, or hiring someone to do it, which will mean putting aside time or the money to pay someone.
You should also expect higher utility costs with a bigger home to heat and cool, and a different location can drastically change commuting costs.
"Even small changes can add up when they're nearly every-day expenses," Holbert cautions.
Does the House Need Work?
Houses that need extra work are often more affordable, but the cost of renovations, fixing and repairing and new materials can easily outweigh the initial savings made.
If you don't have the skills to do the work yourself then you'll need to ask yourself whether you can afford to hire contractors or handymen and plan for any unforeseen work that may crop up along the way. With building work one thing often leads to another.
It's also helpful to ask whether the house is the kind of place you can live in while you're upgrading it, Realtor.com warns. Paying rent while you do a major job on a property can be very expensive, especially if the work takes longer than initially expected.
As prices for homes reach record highs, more millennials are turning to fixer-uppers as a more affordable solution.
According to a Bank of America 2020 Millennial Research Report, more than three-quarters (82 percent of millennials) said that they're more likely to buy a fixer-upper than a newly built home and that they would prefer a more affordable, smaller home over a larger dwelling at the top of their budget.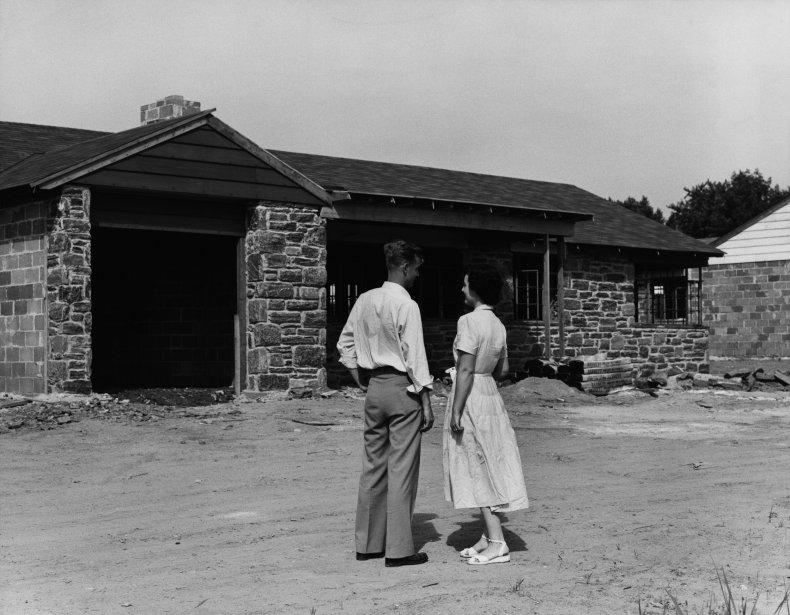 Does the House Match My Lifestyle?
Some first-time buyers make emotional decisions on a home, failing to account for whether it actually matches their lifestyle. Others can jump into a purchase because it seems like a good deal.
"Buying a home should not be about market timing, but determined by lifestyle circumstances, such as needing a larger-sized home and a job change," Dr. Lawrence Yun, National Association of Realtors Chief Economist, told Newsweek.
At the forefront of any lifestyle considerations should be the location of the home. Is it accessible to work, schools, shops or other locations you spend a lot of time in?
"It's also important to be clear on what features are essential for you and your family and what you can live without before you even start looking at homes," Holbert said.
"If it's a long commute, would that be realistic? If you have children, are there nearby schools? If you are a car enthusiast, is there room to park your car, bike and motorcycle? If you love to cook, you'll want a large and well-equipped kitchen. If you love gardening, you'll probably want some space for a yard."
"It's important to think about your new home's location just as carefully as its features," Century 21 advises prospective home buyers. "In addition to considering the distance to work, evaluate what matters to you in terms of services, convenience and accessibility, such as shopping, police and fire protection, medical facilities, school and daycare, traffic and parking, trash and garbage collection, even recreational facilities."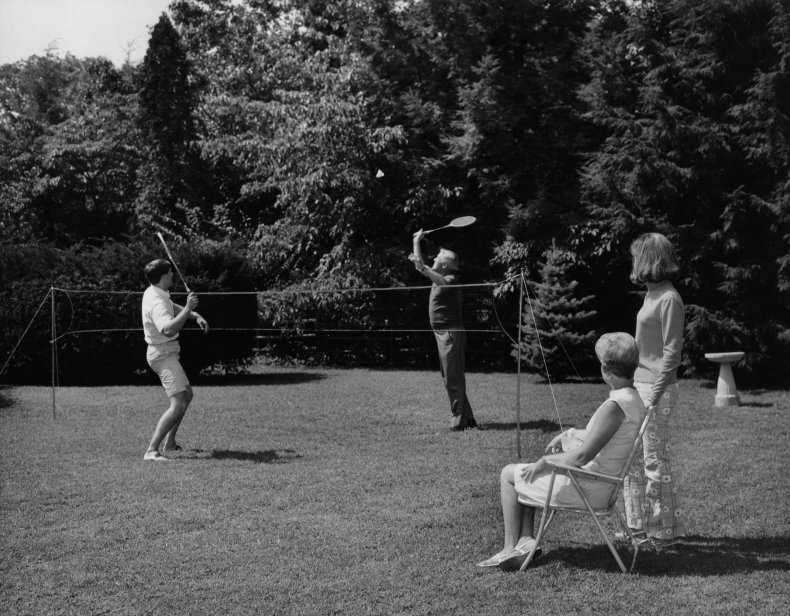 What's the Sales History in the Area?
Asking this question will give you a clear idea of what the properties in the area are worth, how that's has changed over time and whether you may receive a return on your investment if you were to sell in the future.
It's also worth knowing how many houses have been sold in the area in the last couple of years, what the general trends are and the amount that they sold for.
How Long Has the Property Been on the Market?
If the property has been on the market for a while, that could be a red flag.
If the house has been on the market for more than three months, the U.K.'s Home Owners Alliance (HOA) suggests asking the agent why they think it isn't selling.
When a property remains unsold it could indicate there are problems that other people have noticed, or it could simply be overpriced.
"A long time on the market might mean that the seller would accept a lower price," the HOA told Newsweek.
Additionally, if the property has frequently changed hands that could indicate serious problems.
"Find out why previous owners moved out. Perhaps even try to contact them to ask why they did," the HOA advises.
As a guide, the National Association of Realtors (NAR) recorded that properties were on the market for just 17 days in April this year, and that 88 percent of the homes sold were on the market for less than a month.
What is the Current State of the Housing Market?
The prices of homes across America skyrocketed to records throughout the pandemic as demand outpaced supply. They are continuing to increase, according to data from the S&P CoreLogic Case-Shiller Indices, the leading measure of U.S. home prices.
"In most markets it's a 'seller's market,' which means there's a lot of buyers in the market and not enough homes for sale," Holbert told Newsweek.
Compounding this problem, those who own homes have been hesitant to list their properties for sale throughout the pandemic, contributing to rising house prices and a housing shortage.
"Home prices have soared in the past year. But mortgage rates continue to be favorable and there is a housing shortage, assuring a minimal chance of a price decline," Dr. Lawrence Yun, the National Association of Realtors (NAR) chief economist, told Newsweek.
While Dr. Yun hopes home-price appreciation calms down to the more normal rate of consumer price inflation, he noted that for buyers who could stay within their budget, the long-term gains have been "quite spectacular."
Prospective buyers are also being encouraged by low mortgage rates, and borrowing is likely to be cheap for many months to come.
Mortgage rates have been at their lowest level since 1971 when the Federal Home Loan Mortgage Corporation, a government-sponsored enterprise, began tracking them.
In March 2020, the U.S. Federal Reserve cut interest rates to 0 percent to 0.25 percent as part of its effort to stabilize the economy and encourage consumer spending.
Interest rates have remained low throughout 2021 and that may encourage some people to buy property, and it can open up higher home-price ranges for many people, Holbert said.
It's important to understand the benefits and risks of buying a new home, but ultimately the housing expert describes the whole process as a "deeply personal decision."
"Whether it is a good or bad time to buy really depends on the needs of you and your family," she said.