Questlove and the Rest of the Roots Pay Tribute to Founding Member Malik B.
The Roots lost Malik Abdul Basit, aka Malik B., one of its founding members. The band's Twitter account confirmed the news on July 29. The rapper and singer was 47 years old. Basit was a member of the band from the early 1990s until 1999, as per CNN. A cause of death has yet to be revealed.
Basit appeared on The Roots' first four albums: 1993's Organix, 1995's Do You Want More?!!!??!, 1996's Illadelph Halflife and 1999's Things Fall Apart.
After he left the Philadelphia-based band, he went on to work on solo projects and appeared on several Roots albums, including Game Theory and Psychological.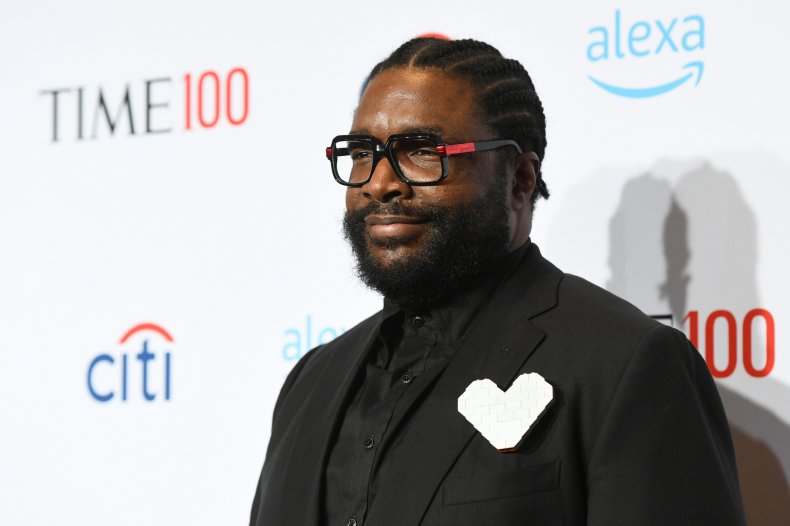 Malik's bandmates took to Instagram to honor him. Ahmir "Questlove" Thompson shared a lighter tale about a spontaneous adventure he went on with his fellow Philadelphia native.
"As a true Bol from philly you know that one's oil game HAD to be on point," he began the lengthy social media update. "I came in this game rockin oils since age 9. Most of yall joke about me smelling like Breakfast (thx Kravitz clan) but long before my vanilla combo mastery my true graduation from basic Frankincense & Myrrh morphed into new exotic philly jawns like 'Mecca Musk' & 'Somali Rose' & 'Egyptian Musk' & yeah.....'Money On the Street' & 'Hug My Neck Aphrodisiac.' Malik introduced me to that world.
"Even before Malik was in the Roots—he was my oil guru," Questlove continued. "IYKYK...there is no panic like the last drop of oil w no re-up in the future." The Roots drummer and frontman then he described a time when in which an errand to pick up oils with Basit turned into a night of adventure through Philadelphia.
Rapper and MC Tariq "Black Thought" Trotter shared a throwback pictures with a heartfelt caption. "We made a name and carved a lane together where there was none. We ressurected (sic) a city from the ashes, put it on our backs and called it Illadelph. In friendly competition with you from day one, I always felt as if I possessed only a mere fraction of your true gift and potential. Your steel sharpened my steel as I watched you create cadences from the ether and set them free into the universe to become poetic law, making the English language your b****."
"I always wanted to change you, to somehow sophisticate your outlook and make you see that there were far more options than the streets, only to realize that you and the streets were one," Black Thought continued. "And there was no way to separate a man from his true self. My beloved brother M-illitant. I can only hope to have made you as proud as you made me. The world just lost a real one. May Allah pardon you, forgive your sins and grant you the highest level of paradise."
Keyboardist Scott Storch, who started off with The Roots, shared two pictures to honor Basit. "R.I.P Malik B. For those that don't know who he is he's was one of the founding members of The Roots with me, an incredibly talented rapper, and friend. U will be missed," he wrote with a praying hands emoji.
Beatboxer and rapper Rahzel Manely Brown kept his tribute short and sweet. "MALIK B!!! REST IN POWER," he wrote with praying hands emojis. "THE LEGENDARY ROOTS CREW"
Former Roots member and hip-hop artist Dice Raw shared a black-and-white photo of Malik. They were part of the band together from 1995 until 1999. "Malik Rest in paradise," he captioned the update.