Jews Are Experiencing a 'Quiet Holocaust' in the U.S., Israeli Lawmaker Warns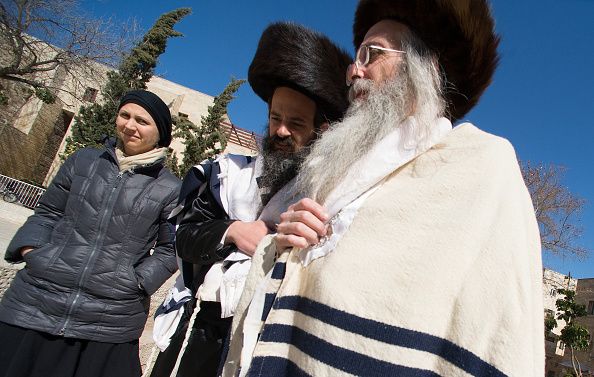 There is a "quiet holocaust" taking place in the United States, an ultra-Orthodox lawmaker in Israel warned Thursday, and it is happening through the assimilation of American Jews into the wider American culture.
Speaking during a debate in Israel's parliament the Knesset, ultra-orthodox deputy speaker Yisrael Eichler warned against the danger of U.S. Jews being assimilated into secular culture.
"Not a trace of American Jews will be left because of work on Shabbat," Eichler warned during the debate, referring to the day of rest that religious Jews observe.
The speech focused on Jews in the U.S., but was actually related to a political debate taking place within Israel. Eichler's warning of "a quiet Holocaust" was made in defense of a bill that would close all Israeli businesses during Shabbat.
A handful of Israeli cities are hoping to circumvent the bill by passing municipal laws that would allow a handful of supermarkets to remain open on Shabbat, as they do now. Eichler is a staunch opponent of any Jews working on Shabbat, and the debate in the Knesset got heated on Thursday.
Eichler has a history of attacking Jews who are not Orthodox and making extreme statements. Last year, he said that Reform Jews are similar to the mentally ill, and earlier this month he also claimed that American Jews are being "cut off" from their religion when they are obligated to work on Shabbat.
Eichler is a member of Agudat Yisrael, an ultra-Orthodox political party that was originally founded to represent ultra-Orthodox Jews in Poland. Today it is a predominantly Hasidic party in Israel that forms part of a parliamentary alignment called United Torah Judaism. And that alignment has a lot of sway over Israeli politics.
United Torah Judaism is is part of the narrow-majority coalition led by Israeli Prime Minister Benjamin Netanyahu's Likud party, and Netanyahu must consistently make concessions to the most religious members of his coalition in order to hold onto power.
In late November, Netanyahu's government was hit with a crisis when one minister resigned to protest government bodies working on Shabbat. In this instance, Netanyahu's coalition did not fall apart because United Torah Judaism remained in the coalition.
Netanyahu then rewarded United Torah Judaism by promising that Israel's interior ministry would be permitted to strike down any future municipal bylaws that allow businesses to open on Shabbat.
Israel's powerful Orthodox Jewish parties are also pushing forward debates about whether libraries should be segregated by gender and whether towns can hang signs encouraging women to dress modestly.