QuikTrip Shooting Sees Man Gun Down Attacker 'Actively Stabbing a Female': Police
A man who witnessed a stabbing at a Texas gas station intervened by shooting the suspect Friday evening, according to local police.
The man—who police did not identify—saw a man stabbing a woman and chasing her into the Waco QuikTrip, the Waco Police Department wrote in a statement.
He then shot the suspect with a handgun "in an attempt to defend the female victim," police said. The suspect and victim have also not been publicly identified.
Officers responded to the gas station at about 7:40 p.m. after receiving a report of the stabbing, according to the statement.
Both the victim and suspect were taken to a local hospital with severe injuries, police said. No update on their condition had been released as of Saturday morning.
The man who shot at the suspect cooperated with police when they arrived. Police let him leave the scene and did not charge him with any crimes. Meanwhile, the man who allegedly stabbed the woman will remain in the custody of Waco police officers while he received medical care for his injuries, according to police.
"The third-party that was involved that did discharge a weapon, he is with us, he is being very cooperative," Waco police spokesperson Garen Bynum told local news station KXXV-TV. "He does have people here that are supporting him as well, and so we'll continue to work with him throughout this investigation."
Waco police confirmed to the news station that the incident was domestic in nature and that the man and woman knew each other prior to the stabbing.
Police stayed on the scene late Friday night to gather evidence and interview witnesses, local news station KWTX-TV reported.
"The safety of our employees and customers are at the peak of what we do. Our stores are monitored 24-hours a day at a central location where we can see and hear what's going on. We are working around the clock to help law enforcement resolve the case," QuikTrip Corporate Communication Manager Aisha Jefferson-Smith wrote in a statement to Newsweek.
Jefferson-Smith confirmed that the "Good Samaritan" appeared to be a customer.
Gas stations have been the sight of other shootings in recent months, as well.
A 14-year-old boy allegedly shot and killed three teenagers after opening fire at a gas station in Garland, Texas—located near Dallas—in December. Police later arrested the teenager and called the shooting "difficult."
"I have kids about the same age, and to comprehend the day after Christmas—when most people are winding down through the holidays and getting ready to go back to school—and now we're trying to support and help families through this," Garland Police Chief Jeff Bryan said.
Earlier in December, a shooting at a Marathon gas station in Memphis left two teenagers dead and a baby was injured after somebody began firing shots at their car.
Newsweek reached out to the Waco Police Department and QuikTrip for comment Saturday morning, but did not hear back by publication. This story will be updated with any response.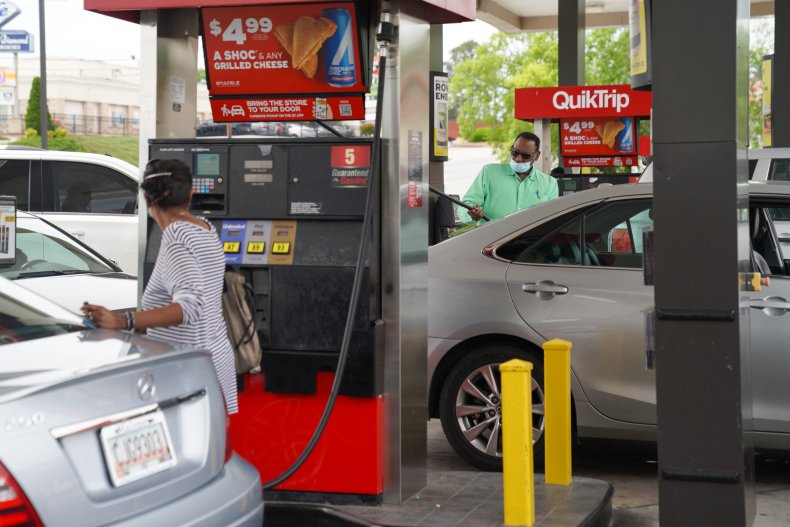 Updated 01/29/2022 12:14 p.m. E.T. with statement from QuikTrip.