Quincy Jones Claims He 'used to Date Ivanka' Trump but She Had the 'Wrong Father'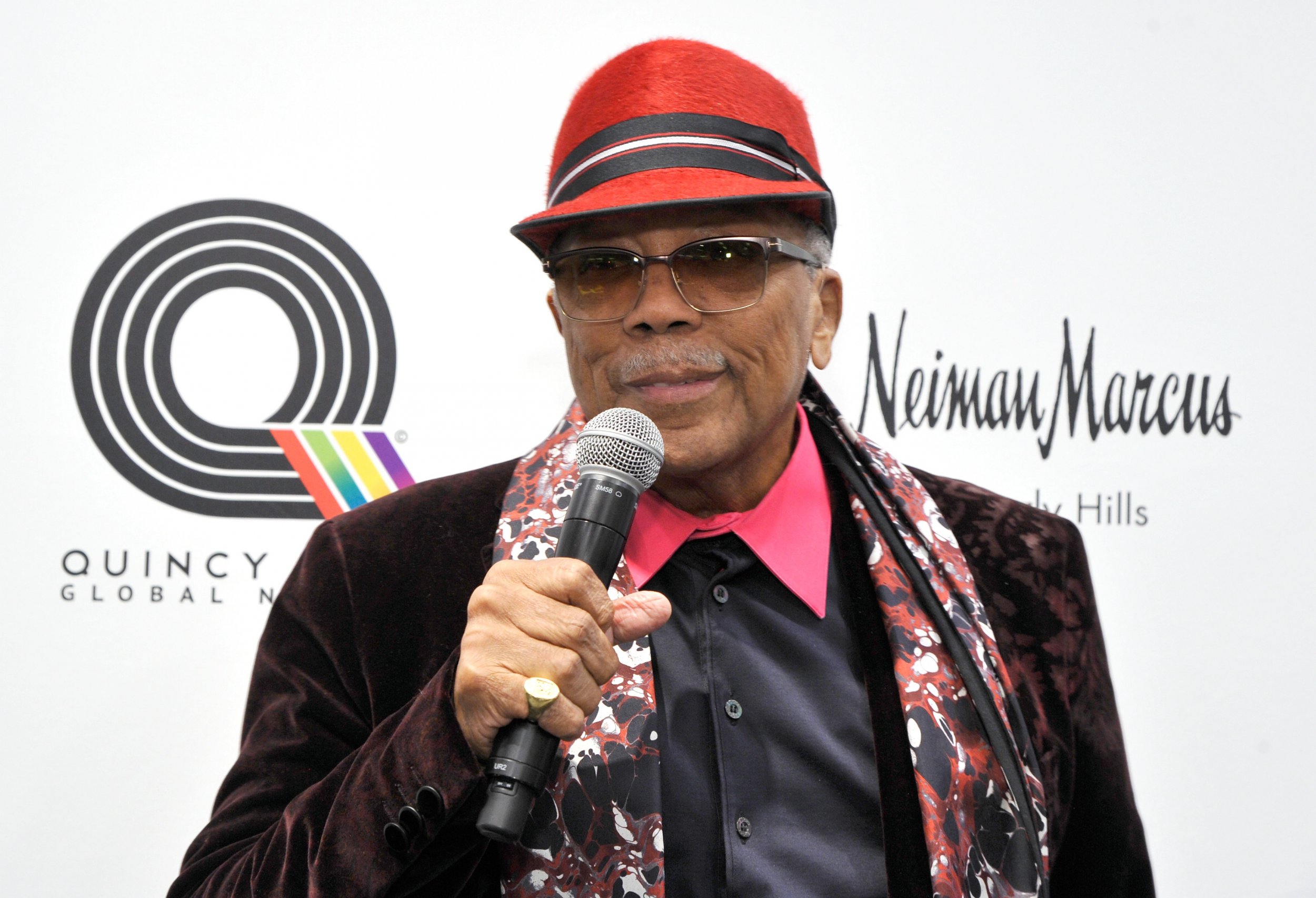 Music mogul Quincy Jones claimed he used to date first daughter Ivanka Trump and that President Donald Trump is "crazy."
Related: Ivanka Trump Congratulates Eagles but Her Father Once Wanted Her to Date Tom Brady
The 84-year-old record producer told Vulture in an interview published Wednesday, "I used to date Ivanka, you know," 12 years ago.
"Tommy Hilfiger, who was working with my daughter Kidada, said, 'Ivanka wants to have dinner with you.' I said, 'No problem. She's a fine motherfucker.' She had the most beautiful legs I ever saw in my life," Jones said in the interview. "Wrong father, though."
Ivanka Trump modeled for Tommy Hilfiger in the mid-1990s when she was 14 years old. If she and Jones really went out a dozen years ago, he was 72 years old and she was 25. She met Jared Kushner in 2007 and married him two years later. The couple, both senior White House advisors, have three children together.
The White House did not immediately respond to a request for comment from Newsweek.
Jones complimented Ivanka Trump but bashed her father for stirring things up. "It's Trump and uneducated rednecks. Trump is just telling them what they want to hear. I used to hang out with him. He's a crazy motherfucker. Limited mentally—a megalomaniac, narcissistic. I can't stand him."
The Grammy winner also said a symphony conductor knows more about how to lead the U.S. than most business people and "more than Trump does."
"He doesn't know shit. Someone who knows about real leadership wouldn't have as many people against him as he does," Jones said. "He's a fucking idiot."
Last week in an interview with GQ, Jones said he had 22 girlfriends between the ages of 28 and 42, and that he rejected Marilyn Monroe because she "had a chest that looked like pears."