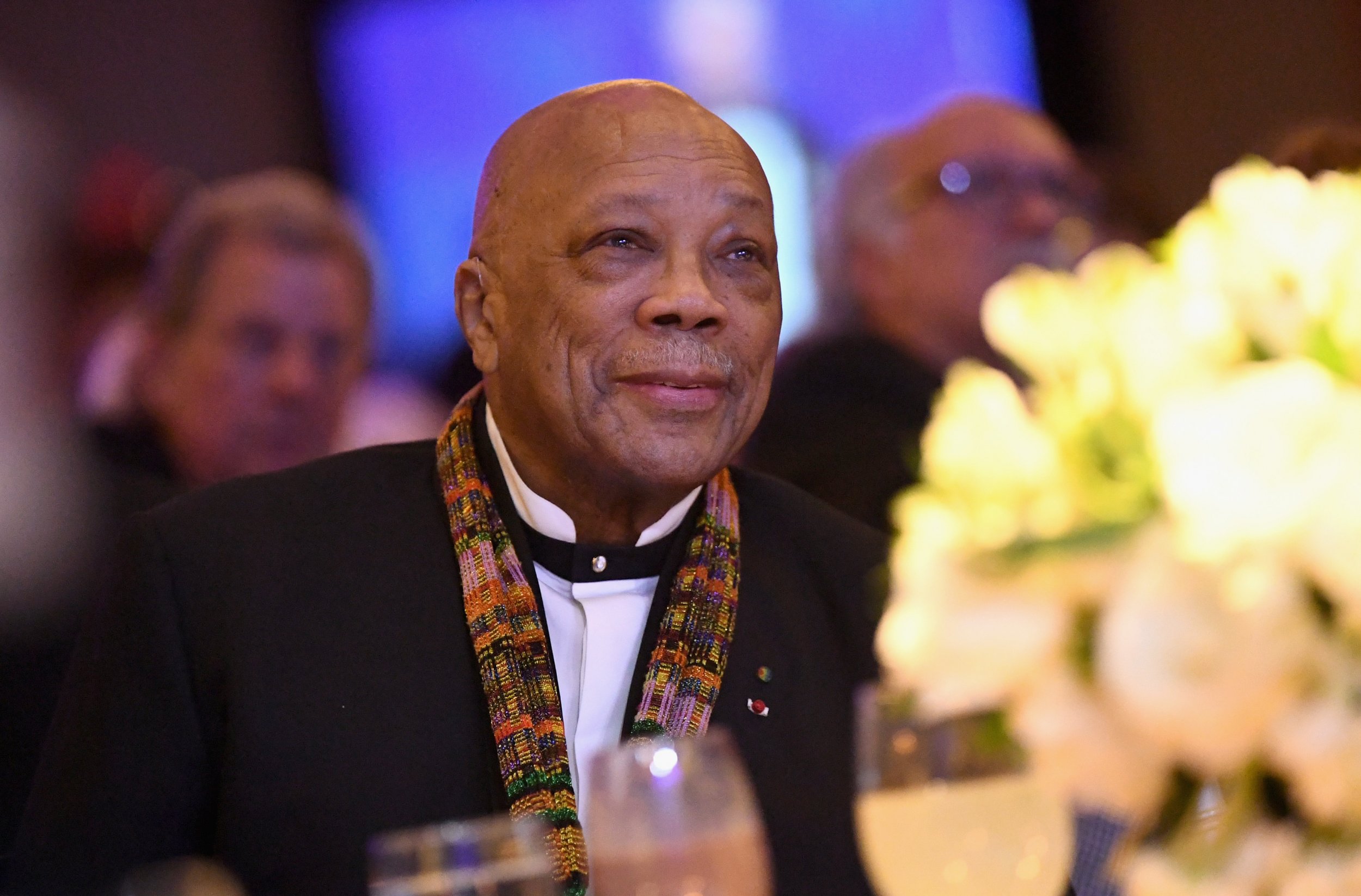 A Quincy Jones concert has rebranded by removing the name of Michael Jackson, and concertgoers are demanding refunds as a result. Tickets for the London concert went on sale Friday, promising the June performance would consist of three back-to-back Michael Jackson albums.
Now, however, the publicity and tagline for the show has changed entirely. The evening with Jones is being called "Quincy Jones Presents Soundtrack of the 80s" after tickets launched under the name "Quincy Jones Presents Off The Wall, Thriller, Bad."
Whether the name change has anything to do with longstanding sexual abuse allegations against Jackson is unclear. HBO documentary Leaving Neverland recently brought new attention to two accusers' accounts of alleged abuse by Jackson, while they were young boys.
Jones and Jackson were longtime collaborators and friends. The pair worked together on some of Jackson's most iconic works, including Bad and Thriller.
While Jackson's album titles have been stripped from the promotional material, his songs will be featured during the concert. A blurb on the ticketing website reads:
"Featuring all his blockbuster 80s hits with very special guest artists to be announced. All the classic tracks performed such as "Thriller", "Give Me The Night" , "Yah Mo Be There", "P.Y.T", "Rock With You", "Ai No Corrida", "Man In The Mirror", plus many, many more."
All songs will be performed by a live orchestra, with intermissions of Jones talking about the creation of the famous tracks.
After the show's name change, fans of Jones and Jackson demanded refunds on social media. Some also objected to the idea of the "surprise guests" and demanded to know their identities. One Twitter user told Jones they would not stand for Oprah or John Legend appearing at the event, seemingly due to their support of Jackson's acusers.
Nearly all comments on Jones' Twitter post announcing the show on May 3 are hostile and angry. Some claim Jones took advantage of Jackson's fans for the ticket money, while others argue Jones has been a "snake" for some time, and his true colors show through the decision to rebrand.
While he worked with Jackson for years, Jones has not always been positive about the singer.
"I hate to get into this publicly," he told Fader in 2018. "Michael stole a lot of stuff. He stole a lot of songs. [Donna Summer's] 'State of Independence' and 'Billie Jean.' The notes don't lie, man. He was as Machiavellian as they come."
Jones did not immediately respond to Newsweek's request for comment.
This article has been updated to include reference to "Jackson's acusers." A former version of the article read "Jackson's abusers."