University of Wisconsin Reinstates Football Player Quintez Cephus After Jury Acquitted Him of Sexual Assault
The University of Wisconsin-Madison has reinstated football player Quintez Cephus after a jury found him not guilty of sexual assault.
Cephus was accused of sexually assaulting two students, who claimed they were incapacitated from alcohol and unable to provide consent. He was suspended from the football team, expelled from school and charged by Dane County.
A jury acquitted Cephus of two sexual assault charges on August 2, and on Monday, the University of Wisconsin reinstated him. The decision fell on Chancellor Rebecca Blank, who conducted a review of the information.
"All three of the primary participants, in this case, are our students, and I know the past year has been painful for everyone involved," Blank said in a statement. "My decision is based on the availability of substantial new information that wasn't made available to us during the earlier process. I recognize that some will disagree with this decision."
Cephus' reinstatement came about a week after a former football player at the University of Memphis filed a lawsuit against the school. In the lawsuit, the former player, similarly to Cephus, criticized the school for not properly providing him with an opportunity to defend himself against the accusations.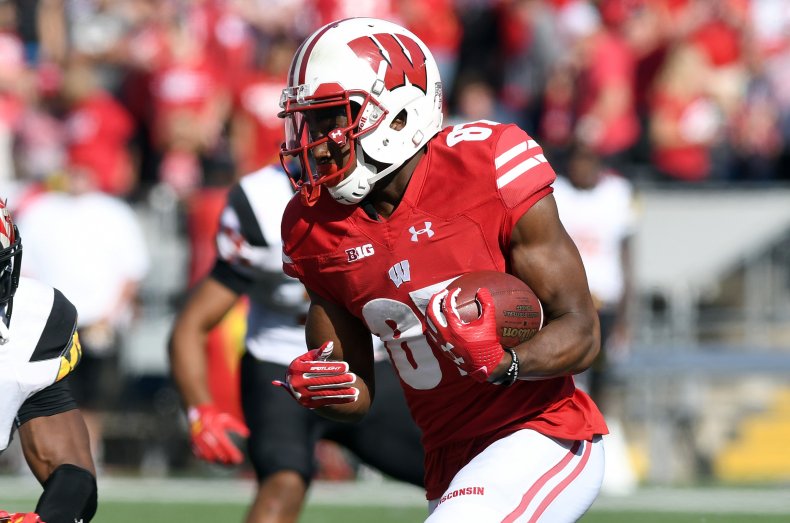 Along with being reinstated as a student, Cephus officially rejoined the football program and the University of Wisconsin Athletics Department said they were working through eligibility issues. Those complications had to be ironed out before he could participate in a game, but Cephus said during a press conference that he anticipated he'd return to the field this season.
"I'm ready to win football games and start back getting my education and I expect to do it at a very high level," Cephus said. "Hopefully I have a clear enough mind to get back to being on the academic Big Ten team, making good grades and performing on the field."
Cephus cited his teammates and coaches as to why he decided to return to Madison, adding that he had "no reason to run from Wisconsin."
The Athletics Department noted in a statement that it takes allegations of sexual misconduct very seriously. Moving forward, it will continue with its "robust educational program around sexual misconduct" for student-athletes.
On April 22, 2018, Cephus had sexual intercourse with two female students. Cephus maintained that the encounter was consensual, but the female students said they were unable to provide consent because they were intoxicated. One student, according to Assistant District Attorney Jessica Miller, sent a message on Snapchat that said, "My phone is going to die. I just got raped. I don't know what to do."
Both women testified that they had broken memories of the evening, but the defense argued surveillance video showed they had not been intoxicated to the point they could not consent.
The University of Madison-Wisconsin launched an investigation into the students' claims, which Cephus criticized in a now-dropped lawsuit. On Monday, the school defended its process, saying it functioned appropriately and in accordance with state and federal guidelines given the information that was available at the time. After the criminal proceedings, the school said they had information that wasn't provided during the student conduct process.
"To those in our community who have experienced sexual assault, I sincerely hope that there is nothing in this case that will deter you from coming forward for support," Blank said in a statement. "Our university continues to be prepared to listen and respond."