A Quintillion Calculations per Second: The U.S. Government is Building World's Most Powerful Supercomputer 'Frontier'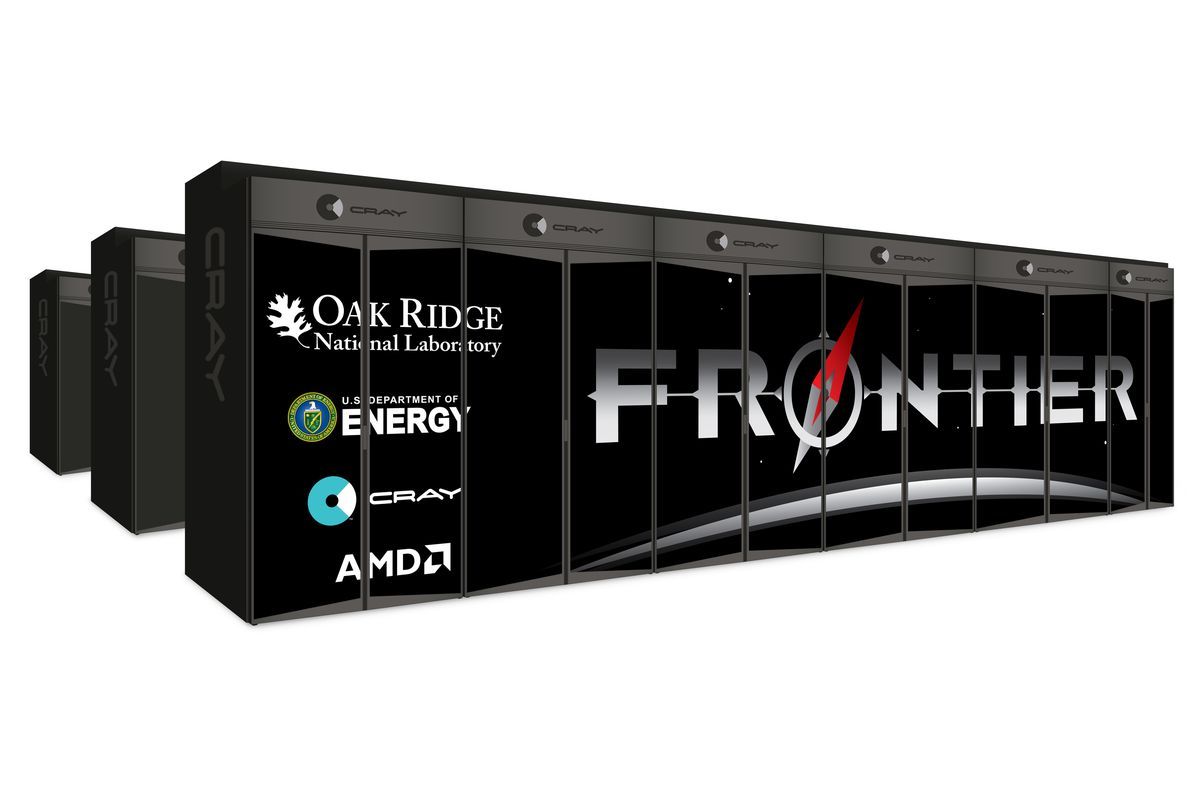 The U.S. Department of Energy has announced plans to build what it said would be the world's most powerful computer as part of a $600 million contract with Seattle-based manufacturer Cray Inc.
Known as Frontier, the system will run at speeds greater than 1.5 exaflops, according to the department—enabling it to make at least a quintillion (the number 1 followed by 18 zeros) calculations per second. That's up to around 50 times faster than today's fastest supercomputers.
Frontier will be constructed at the Oak Ridge National Laboratory in Tennessee and is scheduled to be completed by 2021. Once finished, the department said that the computer would help accelerate innovation in fields such as artificial intelligence, energy assurance and national security.
"Frontier's record-breaking performance will ensure our country's ability to lead the world in science that improves the lives and economic prosperity of all Americans and the entire world," Secretary of Energy Rick Perry said in a statement. "Frontier will accelerate innovation in AI by giving American researchers world-class data and computing resources to ensure the next great inventions are made in the United States."
Incorporating new technology from Cray and processors from American firm AMD, Frontier will provide advanced AI capabilities—such as deep-learning and machine learning—integrated with high-performance data analytics, scientific modeling and simulation, which could be applied to everything from manufacturing to healthcare.
The Oak Ridge National Laboratory (ORNL) is known for being home to several of the world's top supercomputers, including the current record-holder known as Summit—which was developed by IBM.
ORNL Director Thomas Zacharia said in a statement: "ORNL's vision is to sustain the nation's pre-eminence in science and technology by developing and deploying leadership computing for research and innovation at an unprecedented scale. Frontier follows the well-established computing path charted by ORNL and its partners that will provide the research community with an exascale system ready for science on day one."
Peter Ungaro, president and CEO of Cray, said in a statement: "We are honored to be part of this historic moment as we embark on supporting extreme-scale scientific endeavors to deliver the next U.S. exascale supercomputer to the Department of Energy and ORNL.
"Frontier will incorporate foundational new technologies from Cray and AMD that will enable the new exascale era—characterized by data-intensive workloads and the convergence of modeling, simulation, analytics and AI for scientific discovery, engineering and digital transformation."
However, there is a chance that the U.S. may be beaten to the post by China, which is also building its own exascale computers—those capable of at least a quintillion calculations per second. Versions of these are expected to be ready by 2020 or 2021, Chinese state news agency Xinhua reported.