Quiz: Guess Which Celebs Were High-School Nerds?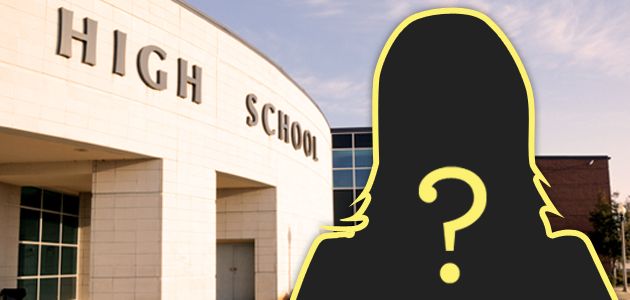 Can you guess which of America's favorite entrepreneurs, celebrities, and athletes were nerds in high school? Take our quiz to find out what these stars were like as teens and where their high school ranks on NEWSWEEK's 2010 America's Best High Schools list.
School rankings are as of June 9, 2010 and are subject to change.
We wouldn't blame Walt Whitman High School of Bethesda, Md., for bragging about this hip alumnus. As a director and producer, this former student has made a name for himself in film, music videos, TV, and highly stylized skateboard videos. Need a clue? Recently, he became quite fond of "wild things." If you can name this auteur and where his alma mater falls on our list, we'll have to "Praise You." (Play the video for answer.)
Teachers at Belmont High School in Belmont, Mass., might never have guessed this 1981 graduate would grow up to become a princess--in Japan. Can you name this royal alumna and guess where her alma mater ranks on NEWSWEEK's list? If so, you surely deserve a crown.
It's no joke that Andover High School of Andover, Mass., has some famous alumni. Among them is this gray-haired, chin-y stand-up comedian and late-night-television show host. His show might be No. 1 in its time slot, but where does his high school sit on our list? Can you name this funny alumnus?
Hunter College High School in New York City claims this Harvard Law School dean, U.S. solicitor general, and nominee for the nation's highest court among its famous alumni. If you can name this "trailblazing" alumna and where her high school ranks on our list, you'll reign "supreme."
This international celebrity and seven-time Tour de France cycling champion attended Plano East Senior High School in Plano, Texas, although he never officially graduated from the school—because of a bike race, naturally. If you can guess this athlete and his school's spot on our list, we'll consider you a first-place finisher.
It wouldn't take much searching through Eleanor Roosevelt High School's alumni to find one of their school's most famous students. The Greenbelt, Md., school graduated this Soviet-born, billionaire search-engine Web-developer extraordinaire in 1990. Try and guess this tech tycoon and his or her school's rank without using an Internet search tool. Unless you're "feeling lucky," of course.
This future first lady traveled 10 miles to school each day as a student at Whitney M. Young Magnet High School of Chicago. Who is this famous alumna and where did her alma mater rank on our list?
Van Nuys High School of Los Angeles boasts plenty of famous alumni (Marilyn Monroe, Ed Begley, Joseph Gordon-Levitt), but only one was both an American Idol judge and a pop star in her own right. We'll be "spellbound" if you can guess this graduate's name and her school's rank.
Grossmont High School of El Cajon, Calif., is located firmly on earth, but that doesn't mean a graduate of Grossmont can't head to space. In 1975 Grossmont graduated who would become the first Hispanic woman to be an astronaut. Can you guess the out-of-this-world graduate and her alma mater's rank on NEWSWEEK's list?
This 1977 graduate of New Trier West High School, now one of the campuses of New Trier High School in Winnetka, Ill., is known as the "bad cop" (and sometimes the potty mouth) of Obama's administration. Who is this prestigious alum and where the &%!@ does his or her school rank on this year's list?
In 1996 this alumnus donated $30,000 to an education foundation in his high school's hometown. The "Stephen King of Children's Literature" graduated from Columbus, Ohio–area Bexley High School in 1961, but we predict you'll give yourself "goosebumps" trying to correctly guess exactly where his alma mater ranks on NEWSWEEK's list this year. Can you name this famous young-adult fiction writer?