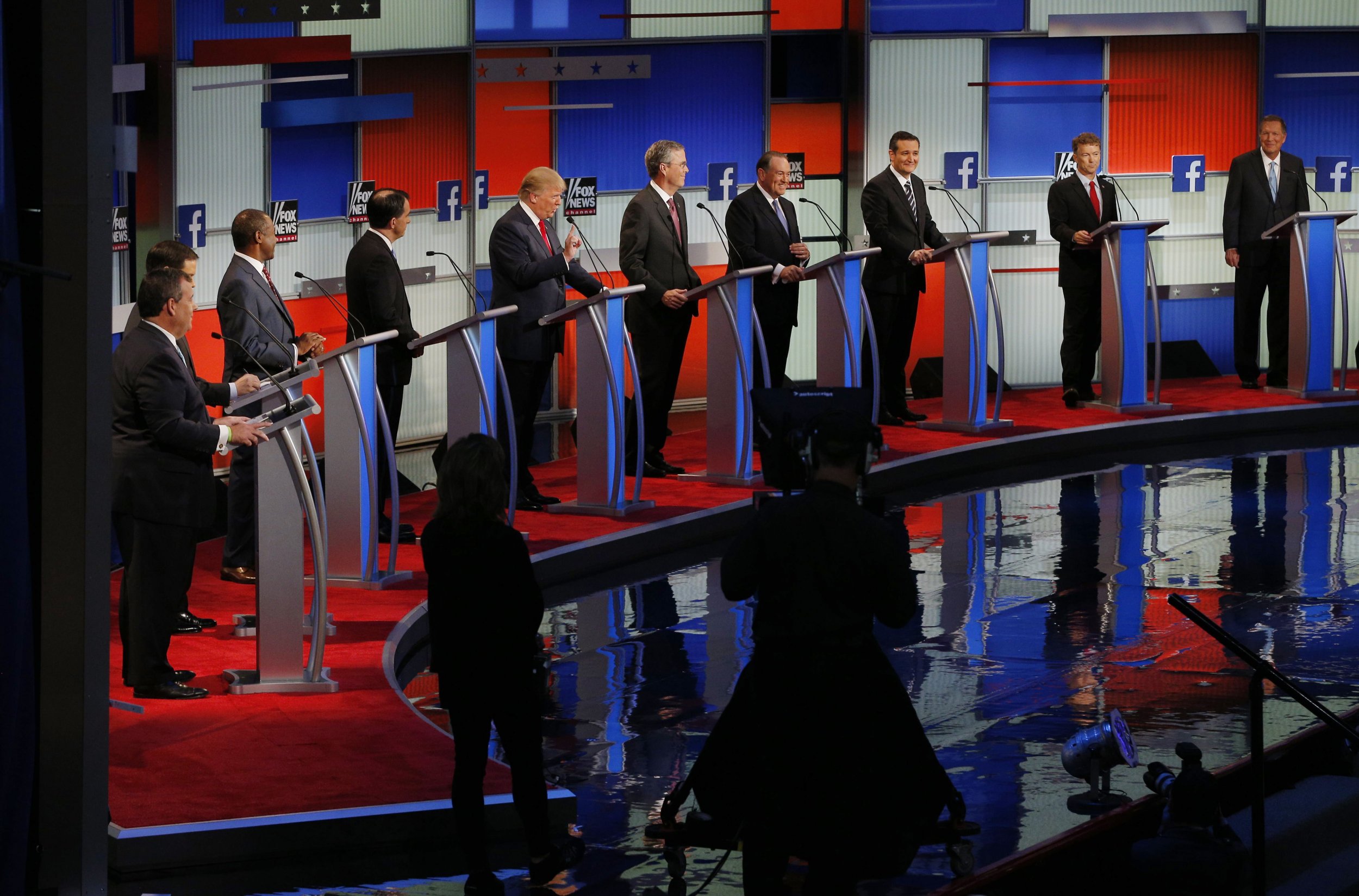 Thursday night provided an entertaining and seemingly endless display of political needling from the Top 10 GOP Primary candidates of the moment. But now, in the cold light of day, potential voters may be wondering what it all means. Friday has so far seen much analysis—who won (Bush), who lost (The Kids Table) and who's only limping down the campaign trail (Carson).
But whether you know that you'll be voting Trump in 2016 or you refuse to leave here without a President George Pataki, this official Newsweek quiz will tell you just how in tune you are with today's political climate.
See how much you really contribute to making America great again.