Quora Question: Can Companies Save the Earth and Make Money?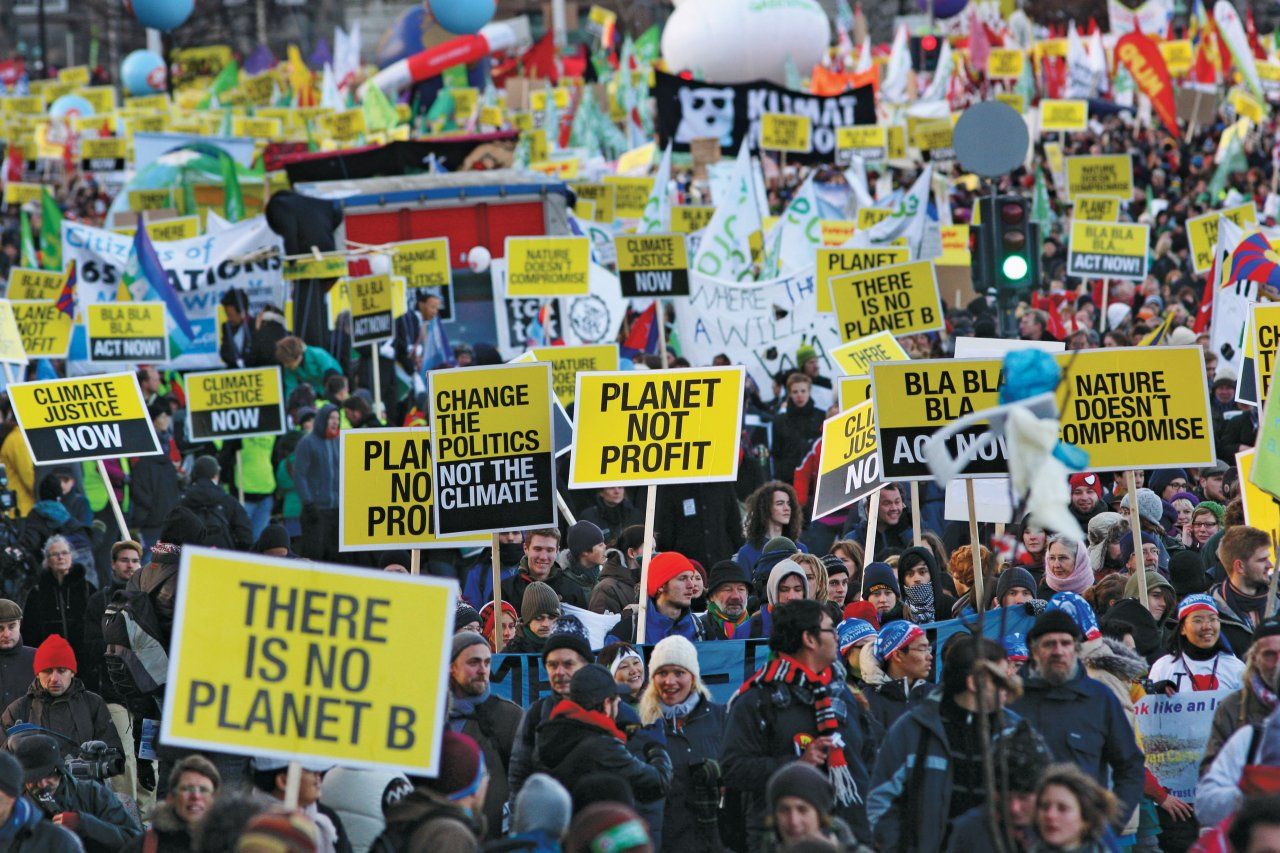 Quora Questions are part of a partnership between Newsweek and Quora, through which we'll be posting relevant and interesting answers from Quora contributors throughout the week. Read more about the partnership here.
Answer from Ava Mohsenin, student at McGill University:
Can businesses be both environmentally sustainable and profitable? Unpacking what "sustainable" means is the first step.
There's "weak sustainability," also known as what most people think of as sustainable, which means that there are the same amount of resources for future generations as was endowed to us in this generation, albeit many will elaborate to say that substituting technical know-how, human capital, or technology is suitable or appropriate in place of natural resources. This means synthetic substitutes is an appropriate replacement for rubber or cotton, for example. "Strong sustainability" on the other hand, posits this is unacceptable—encapsulated with the idea that there are functions the environment or a specific ecosystem does that cannot be replaced by humans or with human-made substitutes. So, many businesses may be environmentally sustainable in the normalized "weak sustainability" way (and profitable), but this isn't a true long-term solution.
That being said, yes. Businesses can be both environmentally sustainable and profitable! Here are some examples:
Seventh Generation, which banks more than $200 million in sales, at the top of a list of 84 companies considered "best for the environment" by B Lab, a seven-year-old nonprofit based in Berwyn, Pa., that invented the concept of a "Benefit Corporation," a company that turns a profit while benefiting its workers, its community and the Earth, sometimes at the expense of its owners.
New Belgium Brewing in Fort Collins, CO, maker of Fat Tire Amber Ale. Cofounded in 1991 by its CEO, former social worker Kim Jordan, who was inspired by a bike trip through Belgium, it's the third-largest craft beer maker in the U.S. Among its environmentally-friendly practices: It monitors and records all of its energy use, waste production and emissions and recycles, reuses or composts more than 75 percent of the waste it produces in manufacturing. It also makes bikes and a Prius available to employees to run local errands. One hundred percent employee owned, the company has more than 480 employees and upwards of $180 million in revenues.
Patagonia, the maker of high-end outdoor equipment and clothing with more than 1,300 employees and some $540 million in sales. Founded 41 years ago by outdoor enthusiast Yvon Chouinard, who used to make climbing tools in his Ventura, Ca., blacksmith shop, the company pledges that three quarters of its materials are "environmentally preferred," meaning they are recycled, organic or otherwise environmentally sound. The company's environmental record stretches back to the early '70s when it urged climbers to use nuts and runners instead of pitons, which damage rock. In 1985 it started a practice of tithing 1 percent of profits to environmental preservation groups. Since 1995, employees have gotten up to two months off with full pay to volunteer for an environmental organization. The company has dozens of other environmental initiatives, including a program in Patagonia, South America to buy merino wool only from farmers who use sustainable grazing practices.
DuPont, one of the early adopters, committed itself to a 65 percent reduction in greenhouse gas emissions in the 10 years prior to 2010. By 2007, DuPont was saving $2.2 billion a year through energy efficiency, the same as its total declared profits that year. General Electric aims to reduce the energy intensity of its operations by 50% by 2015
As Jonathon Porritt, director of Forum for the Future, observed, a "governance shift" is occurring in the field of sustainability, with governments stepping back and businesses stepping forward to lead the change.
Can businesses be both environmentally sustainable and profitable? originally appeared on Quora—the place to gain and share knowledge, empowering people to learn from others and better understand the world. You can follow Quora on Twitter, Facebook, and Google+. More questions:
Quora Question: Can Companies Save the Earth and Make Money? | Opinion