Quora Question: Does Donald Trump Refuse to Pay Workers?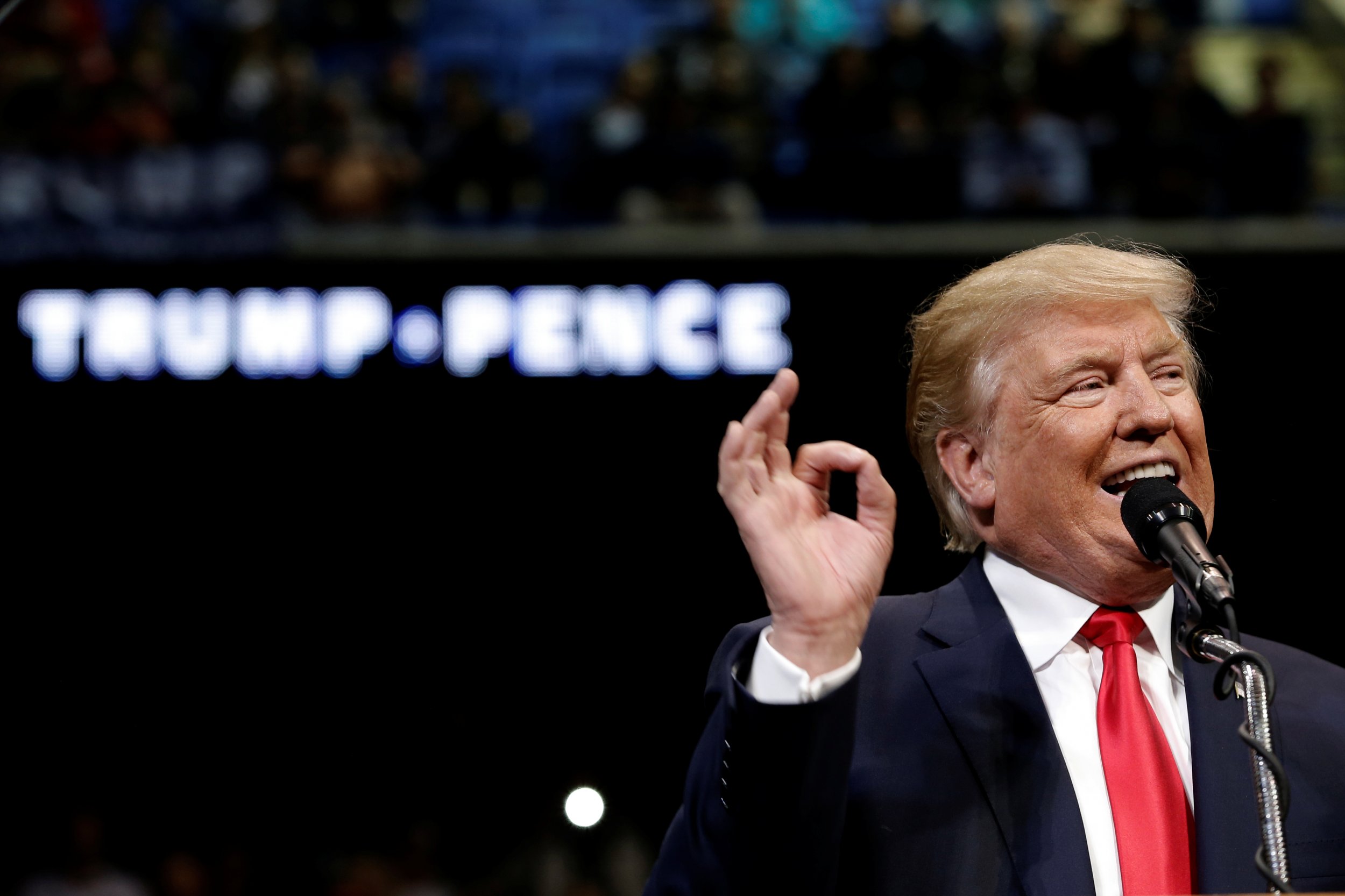 Quora Questions are part of a partnership between Newsweek and Quora, through which we'll be posting relevant and interesting answers from Quora contributors throughout the week. Read more about the partnership here.
Answer from Matthew Lee Myers, web developer:
Has Donald Trump really refused to pay workers? Absolutely.
I grew up in Atlantic City, son of an Atlantic City firefighter. Like many firefighters, my dad had a side job working construction. When I was old enough, I apprenticed with a few of his friends so I could learn some trade skills over summer break. While neither of us personally did a job for Trump (and I was too young to have worked on them personally), we knew plenty of people who did. People on a job site talk, especially about horror stories with former projects. In all the stories I heard about work at Trump's casinos, I don't think I know a single person who received payment in full from Donald Trump without going to court.
The way a Trump project went in the early days of his AC properties was basically this:
The project started out with a tough, competitive bidding war. This was pretty common for casino projects prior to Trump, and everyone competed to be the cheapest and give a fair price. The contractor selected would then negotiate some specific terms. Typically Trump would try to reduce the price a bit more, and push as much of the payment as possible to the end of the contract. In itself, it's not that unusual. It gives the client leverage when it comes to completing the project on time and at quality. But it puts the contractor in a bad position, as they have to cover payroll and often some materials out of pocket until the final payment comes through.
The job would then proceed. Complaints about delays due to Trump micromanaging things were common. He'd suddenly change suppliers or decide he didn't like the carpet or drapes or chandeliers after they'd already been installed. So the project would run long and be over budget.
Eventually you'd finish and send off that final invoice. At this point, you're stretched pretty thin. Your payroll and supply costs were higher than expected and all that cost has been out of pocket, so even with the final lump sum you're doing a little better than breaking even. You pick up the check and it's for exactly half what he owes you. You obviously ask for the rest and he makes up some reason for knocking off half what he owes (sometimes those delays he caused) and says if you want the rest you'll have to sue him for it, but that he's got a very good legal team and it'll cost more than he owes you just to get it. You know you could win the suit, but financially you can't afford a long drawn out legal battle.
Plenty of people have taken him to court. And he stalls. That's his whole strategy. Just wait until you can't afford to keep the case up. If you can hold out, you know you'll win, but by then you're in bad shape and may default on loans or lose your business. And it's not just you, it's the guys on your crew. You owe them their paychecks. You can't just screw them because Trump screwed you. So most people just took what he was willing to give.
Eventually we got smart. We instituted the Trump Tax. Contractors started padding out their bids by quite a bit, so that even if you didn't get that final payment you'd at least break even. Trump still thought he was being clever and making those "great deals" he's always talking about, but in truth he was now getting hosed and losing more money over his dishonesty than he ever saved. Every once in a while someone would break ranks and give Trump a fair price. They'd lose their shirt on the job and learn a lesson.
In the long run, it would have been better for everyone involved if Trump had just played it straight. But he couldn't help himself. And the people of Atlantic City paid the lion's share of the price.
Is Hillary Clinton right that Donald Trump has refused to pay workers? originally appeared on Quora—the knowledge-sharing network where compelling questions are answered by people with unique insights. You can follow Quora on Twitter, Facebook, and Google+. More questions: