Quora: Is Victoria's Secret Failing? It's Not Looking Good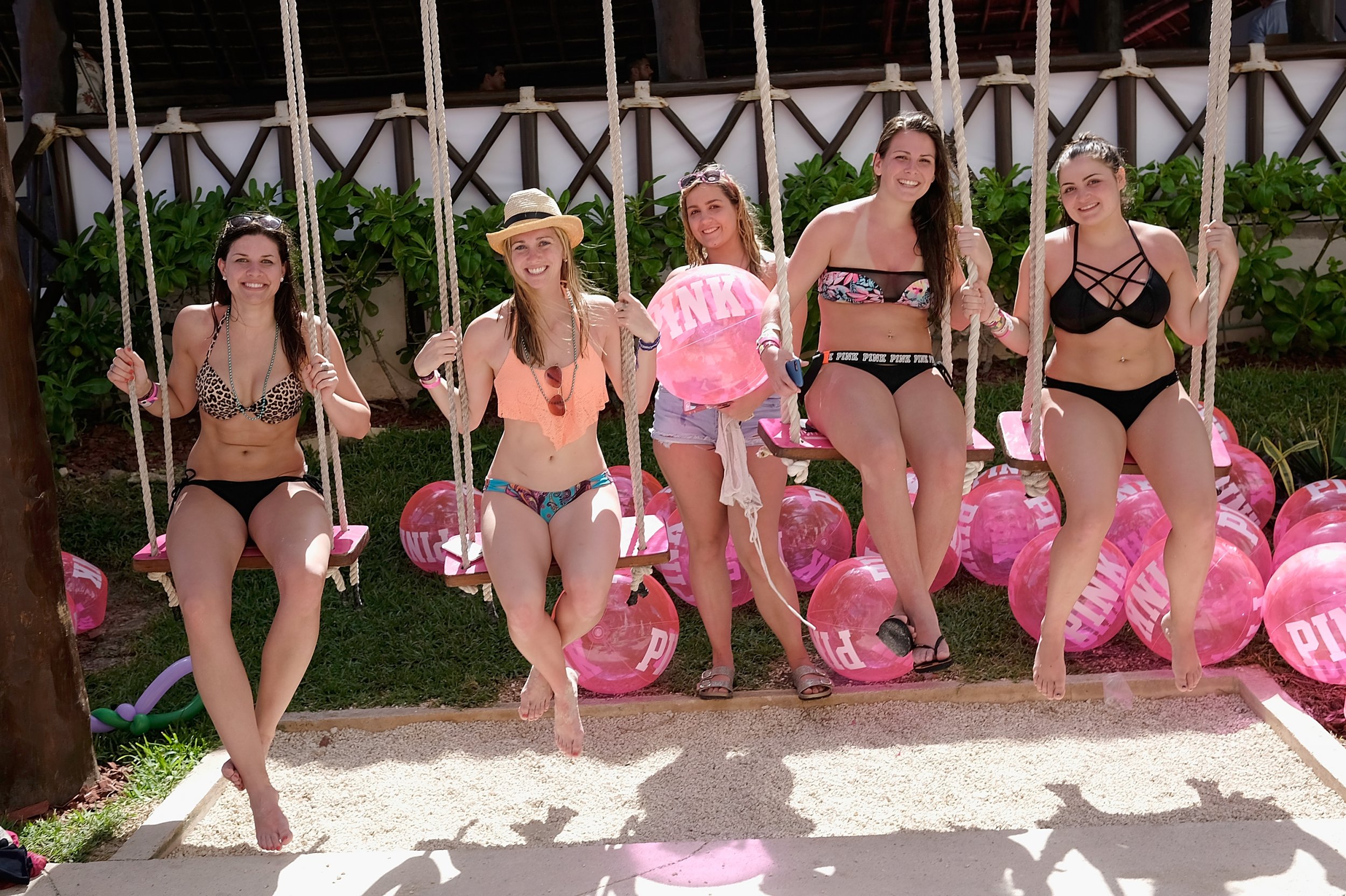 Quora Questions are part of a partnership between Newsweek and Quora, through which we'll be posting relevant and interesting answers from Quora contributors throughout the week. Read more about the partnership here.
Answer from Archie D'Cruz, Editor, Designer, Writer:
There are many customers who seem to care that extensive Photoshopping is done on all the product and model images at Victoria's Secret. In fact, there are enough of them who care that they are migrating to small, upstart competitors to hit VS where it hurts: the bottom line.
The numbers don't lie. Victoria's Secret sales have been sagging for some time.
The latest monthly figures (June 2017) revealed a staggering 17% drop in year-on-year sales. In fact, every single month this year has seen double digit declines in comparable sales.
Part of the reason for the decline is the brand exiting the swimwear and apparel categories, but the negative trend would have held true nevertheless.
Wait! What does all this have to do with Photoshopping?
Well, a lot. The body positivity movement has slowly but surely been gathering steam ever since Dove launched its seminal Campaign For Real Beauty in 2004.
The evidence is there for those who care to look. A few stray examples:
Sports Illustrated's last annual Swimsuit edition went out with three different covers—all featuring women with different body types, including plus-sized model Ashley Graham.
Barbie sales bounced back strongly from two years of declining sales after it launched dolls in a variety of skin tones and body shapes.
'Femvertising'—the new catchword for ads that empower women—is taking off, with campaigns that use it proving a hit with consumers.
The first clear indication that it's the perfection in Victoria's Secret images that is proving to be a turnoff was the emergence of competitor Aerie, whose marketing plays up its "unretouched, real women" angle. Ever since it launched its no-airbrushing policy in 2014, Aerie's sales have taken off. It's clear that Aerie's approach has struck a chord with women, especially Millennials. In direct contrast to Victoria's Secret, the brand has enjoyed 13 straight quarters of double digit growth.
It helped, of course, that Aerie's 'no-retouch' policy earned it tons of great publicity in the media. By moving away from the silky-smooth, long-legged, full-busted ideal promoted by Victoria's Secret, Aerie struck a big blow for body acceptance.
But what Aerie has started may be just the beginning.
The brand's primary target audience is 15- to 35-year-olds, and the women it features reflects this demographic. They are young and—despite eschewing airbrushing—still recognizable as models.
What about the rest? Clearly, there exists a huge number of consumers that still buy the product, but are largely ignored in advertising.
Other competitors are stepping into this void, and making strides. Last year, fuller bust lingerie brand Curvy Kate launched what it calls the world's most inclusive campaign to date. Titled #TheNewSexy, the campaign for its new Scantilly line features a diverse range of women, including a transgender woman, a wheelchair user, an Alopecia sufferer, an amputee and a recovered anorexic.
As a policy, Curvy Kate does not use any professional models, sourcing the eclectic mix of women it features from social media.
Also going the real-women, no-Photoshopping route and winning reams of positive reviews is Lonely Lingerie, which a few months ago placed a 56-year-old woman at the centre of their campaign.
Lonely has been earning some huge press in the last year or so, featuring women of various ages, skin colors and sizes. Its previous campaign starred a transgender model, and it has an ongoing web project that photographs everyday women wearing Lonely Lingerie in their homes.
Curvy Kate and Lonely aren't the only ones. In a sign that niche brands are starting to sense their opportunity, others like Naja, Negative Underwear and Third Love have entered the market, focusing their branding more on the woman rather than who might be looking at her.
And in what should be especially worrying for Victoria's Secret, Amazon is making a play with the launch of a private label lingerie brand called Iris & Lilly. In a field where e-commerce is starting to explode, we could well see disruption quicker than most might expect.
What does this mean for Victoria's Secret?
This has been a wake-up-and-smell-the-coffee period for Victoria's Secret. It has taken some steps to fix its woes, including dumping its swimwear and apparel lines and moving into bralettes and sports bras to tap into current trends. How well this will play out remains to be seen, especially since Millennials—their target here—appear to be the most turned off by its hypersexualized ad campaigns.
And while some diversity appears to be creeping in, it's nowhere near enough, as evidenced by its recent 2017 #WhatIsSexy search for the "sexiest social media stars". Pretty much every one of its winners fit the well-worn VS mold in terms of appearance, skin tone, body type and hair color.
For years, Victoria's Secret's remarkable success has been built on a highly sexualized, almost impossibly perfect image. Ironically, that look may now have become its weakest link.
Do Victoria's Secret customers really care that extensive Photoshopping is done on all the product and model images? originally appeared on Quora - the place to gain and share knowledge, empowering people to learn from others and better understand the world. You can follow Quora on Twitter, Facebook, and Google+. More questions:
Quora: Is Victoria's Secret Failing? It's Not Looking Good | Opinion