Quora Question: What is EgyptAir's Safety Record?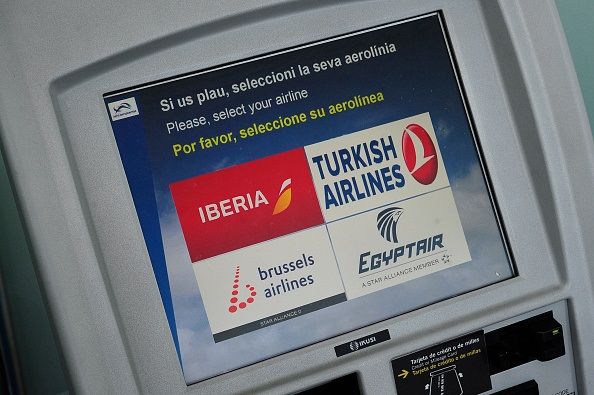 Quora Questions are part of a partnership between Newsweek and Quora, through which we'll be posting relevant and interesting answers from Quora contributors throughout the week. Read more about the partnership here.
Answer from Cyrille Daoud:
The EgyptAir company is hardly to blame for the recent crash (unless it was a mechanical failure). If this crash is linked to a terrorist attack, the Paris "Charles de Gaulle" airport staff and security personnel is the most to blame for allowing such an act to take place, as they were the ones responsible for securing the airplane and making sure that no passenger carried a bomb on board. Now, back to the question: EgyptAir, which is one of the oldest airline companies in the world, having been founded in 1932, has suffered only one crash due to terror attacks and had two aircrafts rerouted by hijackers. But this tendency seems to be changing as ISIS battles along with the Muslim Brotherhood trying to topple the Egyptian government and strike the West.
Incidents:
On November 23, 1985, EgyptAir Flight 648, operated by a Boeing 737, was hijacked to Malta International Airport by three men from the Abu Nidal terrorist group. Omar Rezaq was among them. An Egyptian sky marshall on board shot and killed one of the hijackers before being gunned down himself. After several hours of negotiations, Egyptian troops stormed the aircraft and battled with the hijackers, who threw several hand grenades and shot and killed five passengers. The aircraft was severely damaged by the explosions and fire. Two of the six crew members and 59 of the 90 passengers were killed.
On March 29. 2016, EgyptAir Flight 181, operated by Airbus A320-232 (SU-GCB) was hijacked whilst on a flight from Borg El Arab Airport, Alexandria to Cairo International Airport. The aircraft, with 81 passengers on board, landed at Larnaca International Airport, Cyprus, where all hostages were released and the hijacker surrendered to authorities.
On May 19, 2016, EgyptAir Flight 804, an Airbus A320-232 (SU-GCC) with 56 passengers and 10 crew members disappeared over the Mediterranean Sea. The fate of the aircraft is unclear yet, but is thought to have crashed near the Greek island of Karpathos, inside Egyptian airspace. But many aspects of the loss of contact point out a terrorist attack as being the leading cause of the crash.
As you can see, EgyptAir has suffered few security breaches, especially when compared to countless other airline companies. And I would again like to emphasize that airports are responsible for securing each flight and not the airline even though Egyptair flights always have air marshals on board.
However, EgyptAir does have a history of neglecting their aircrafts' security and failing to prevent dysfunctions from occuring before flight.
The Egypt national airline suffered three deadly crashes in its 45 years of existence. A crash landing in Yemen in 1972 killed 42 people while another 37 were killed the following year in Cyprus.
On Christmas Day 1976, an EgyptAir Boeing 707 slammed into a factory in Thailand, killing all 52 people aboard and another 19 on the ground. Investigators blamed pilot error but Egypt accused the Thai control tower of failing to warn the crew of bad weather.
The most recent crash before the disappearance of MS804 was in EgyptAir 843, which hit a hill as it came in to land in Tunisia in 2002. Fourteen people of the 62 aboard were killed.
What is EgyptAir's safety record? Does it have a good reputation? originally appeared on Quora—the knowledge-sharing network where compelling questions are answered by people with unique insights. You can follow Quora on Twitter, Facebook, and Google+. More questions: