Quora Question: Who Benefits From Russia's Rio Track Ban?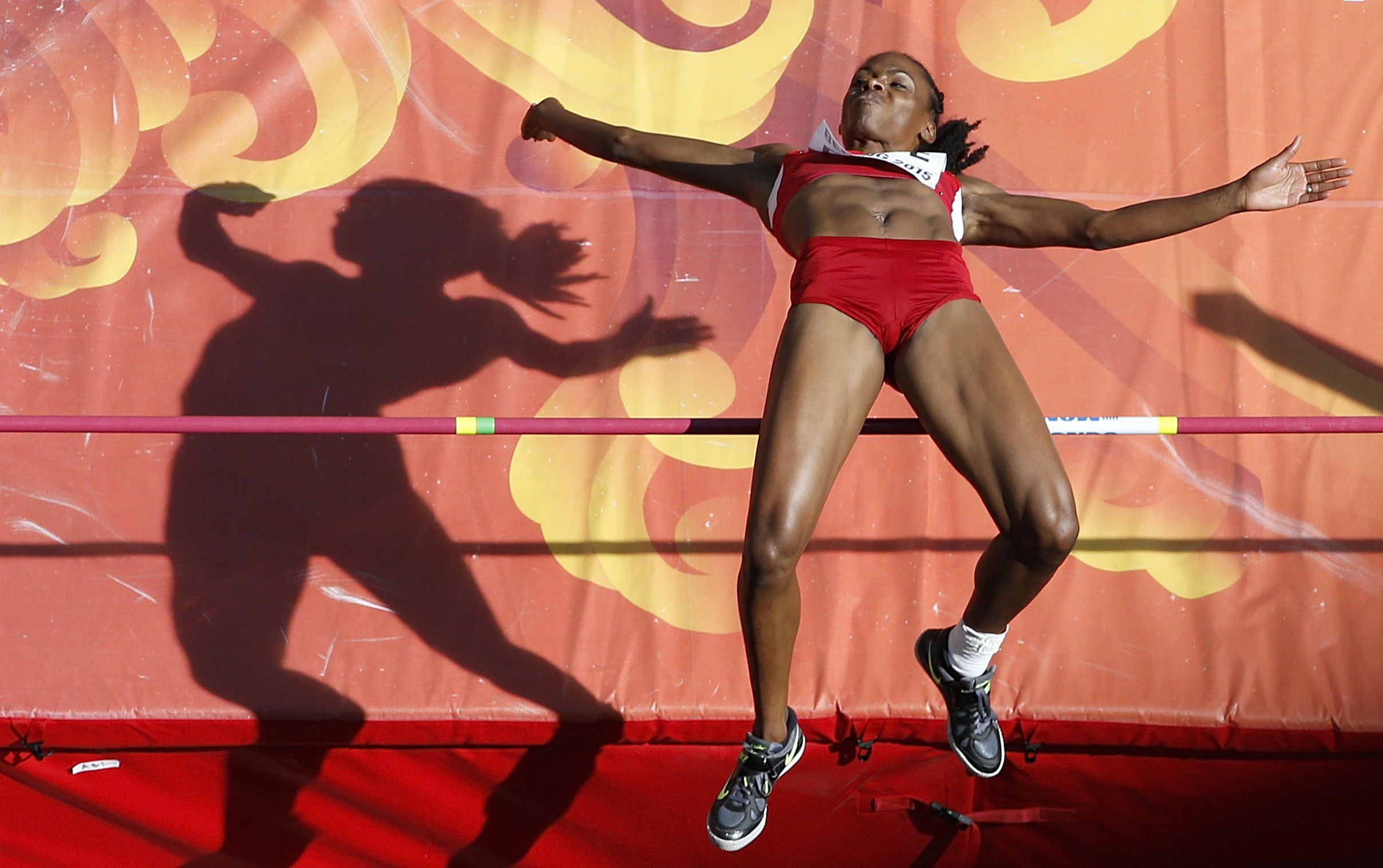 Quora Questions are part of a partnership between Newsweek and Quora, through which we'll be posting relevant and interesting answers from Quora contributors throughout the week. Read more about the partnership here.
Answer from Aaron Ellis, writer/editor, former track coach:
The Russian ban will have a profound impact on the women's competition since the Russian team is strong in almost every event category. On the men's side, there also was a small group of Russians who were medal contenders. Here are the top 10 events in which the ban will likely impact the medal count.
Women's Events
Newsweek subscription offers >
4X100 Relay
On an individual level, Russian women do not have a strong presence in the 100m. In fact, they rarely even qualify for the Olympic final since they seldom have anyone who runs faster than 11.2. However, collectively they do well in the 4X100m relay because they typically have five or six women who can run around 11.3, and they always have solid handoffs. Thus what they lack in star power, they make up for with consistency. They have been finalists in every recent women's 4X100m race at the Olympics. They were silver medalists behind Jamaica in 2004, and they won gold in 2008. While it's unlikely that they would have beaten the U.S. or Jamaica in 2016, the Russian ban will benefit teams contending for the bronze, such as Trinidad and Tobago, Great Britain, Belgium, and the ever-improving Netherlands.
400M
Russians always have a deep pool of women's 400m runners. Natalya Antukh was a bronze medalist in 2004. Three women—Yulia Gushchina, Anastasia Kapachinskaya, and Tatiana Firova—made the final in 2008 and finished fourth, fifth and sixth, respectively. Antonina Krivoshapka finished sixth in 2012, but was the fastest qualifier through the semifinals with a 49.81; she was a bronze medalist in the 2009 and 2013 World Championships. The Russian ban will likely impact the other teams that have a strong presence in the event, such as Jamaica, the U.S., and The Bahamas.
Newsweek subscription offers >
4X400m Relay
This is one of the events where Russia is a perennial medal threat. Seven of their women are currently under 53 seconds in the 400m. After earning bronze in 2000, the Russian 4X400 teams earned silver in 2004, 2008 and 2012. They have had similarly strong performances at the World Championships, including bronze in 2011 and gold in 2013. The U.S., Jamaican, British and Ukrainian teams will benefit in this event.
High Jump
This is traditionally one of Russia's strongest events, so their absence will create a noticeable vacuum. Russian women have medalled in all of the last four Olympic Games and took gold in three of the last four. Two-time medalist Anna Chicherova is currently ranked No. 2 in the world, while Irina Gordeeva and reigning World Champion Mariya Kuchina are also in the top 11. Athletes most likely to benefit from this are Blanka Vlasic and Ana Simic of Croatia, Kamila Licwenko of Poland, and the American team, which most likely will be led by Chaunte Lowe.
Pole Vault
This is another one of Russia's best events, having taken five of nine possible medals in the last three Olympiads. Three of those medals went to Yelena Isinbayeva, who won gold in 2004 and 2008 and bronze in 2012. This year could have been the same: Isinbayeva is the top-ranked vaulter in the world this season, and Anzhelika Sidorova is No. 3. This leaves to door open for the Greek duo of Ekaterina Stefanidi and Nikoleta Kyriakopoulou, Brazilian Fabiana Murer, Cuban Yarisley Silva, and the American vaulters, which will likely include Jenn Suhr and Sandi Morris.
Javelin
One of the most interesting storylines in this controversy is Vera Rebrik, the javelin thrower from Russia who currently has the No. 1 mark in the world. Originally from Crimea, she competed for Ukraine until 2014, during which time she set the world junior record. After the crisis in Crimea, she switched over to compete for Russia. Now she in a very tough spot. Will she be able to return allegiance to Ukraine or will she stay with Russia and just endure the ban? Without Rebrik, the German team will likely benefit the most. Linda Stahl, Christine Obergfoll, Christin Hussong and Katharina Molitor are all among the world's finest. Barbora Špotáková of Czech Republic is also a medal favorite.
20K Racewalk
This is yet another event that Russian women have dominated in recent years. Since 2008 they set World and Olympic records and have been consistently ranked among the world leaders. Elena Lashmanova and Olga Kaniskina took gold and silver, respectively, in the 2012 Olympics (though Kaniskina's medal has been stripped). Expect athletes from China, Kenya, Ethiopia and Japan to benefit in the medal count.
Men's events
High Jump
Russian men's high jumpers are similar in dominance to the women's team, having won the last two Olympic golds. Danil Lysenko, 2012 Olympic gold medalist Ivan Ikhov, Daniil Tsyplakov and 2008 Olympic gold medalist Andrey Silnov were all medal contenders. It's a shame that they will not be able to compete because this year's field will be extremely deep. Derek Drouin of Canada, Erik Kynard of the United States, Robert Grabarz of Great Britain, Bohdan Bondarenko of Ukraine, Guowei Zhang of China and Mutaz Essa Barshim have all medaled in recent major championship competitions, and all are in prime form.
Triple Jump
Russia has taken a lot of pride in showing off that it's a more diverse country than people think, and Lyukman Adams was a major part of this. Of Nigerian and Russian ancestry, he was the first dark-skinned athlete to compete for their national team. He is currently one of the top 6 triple jumpers in the world. Teammate Dmitriy Sorokin is also a top jumper. While nobody is currently on the same level as Americans Will Claye and Christian Taylor, Adams and Sorokin would have contended with the likes of Pedro Pablo Pichardo and Leslia Caesa of Cuba, Bin Dong of China, and Nelson Evora of Portugal for a medal.
110 Hurdles
Sergey Shubenkov shocked the world last season when he emerged as the champion at the World Championships in Beijing with a 12.98, a time that places him among the top 20 performers of all-time. His absence leaves an opening for the deep hurdling squads from Jamaica, France and the U.S.
Which countries (and athletes) are most likely to benefit from the ban on the Russian track team in Rio? originally appeared on Quora—the knowledge-sharing network where compelling questions are answered by people with unique insights. You can follow Quora on Twitter, Facebook, and Google+. More questions:
Quora Question: Who Benefits From Russia's Rio Track Ban? | Sports