Quora: U.S. Policies Are the Largest Obstacle in the Way of Global Economic Growth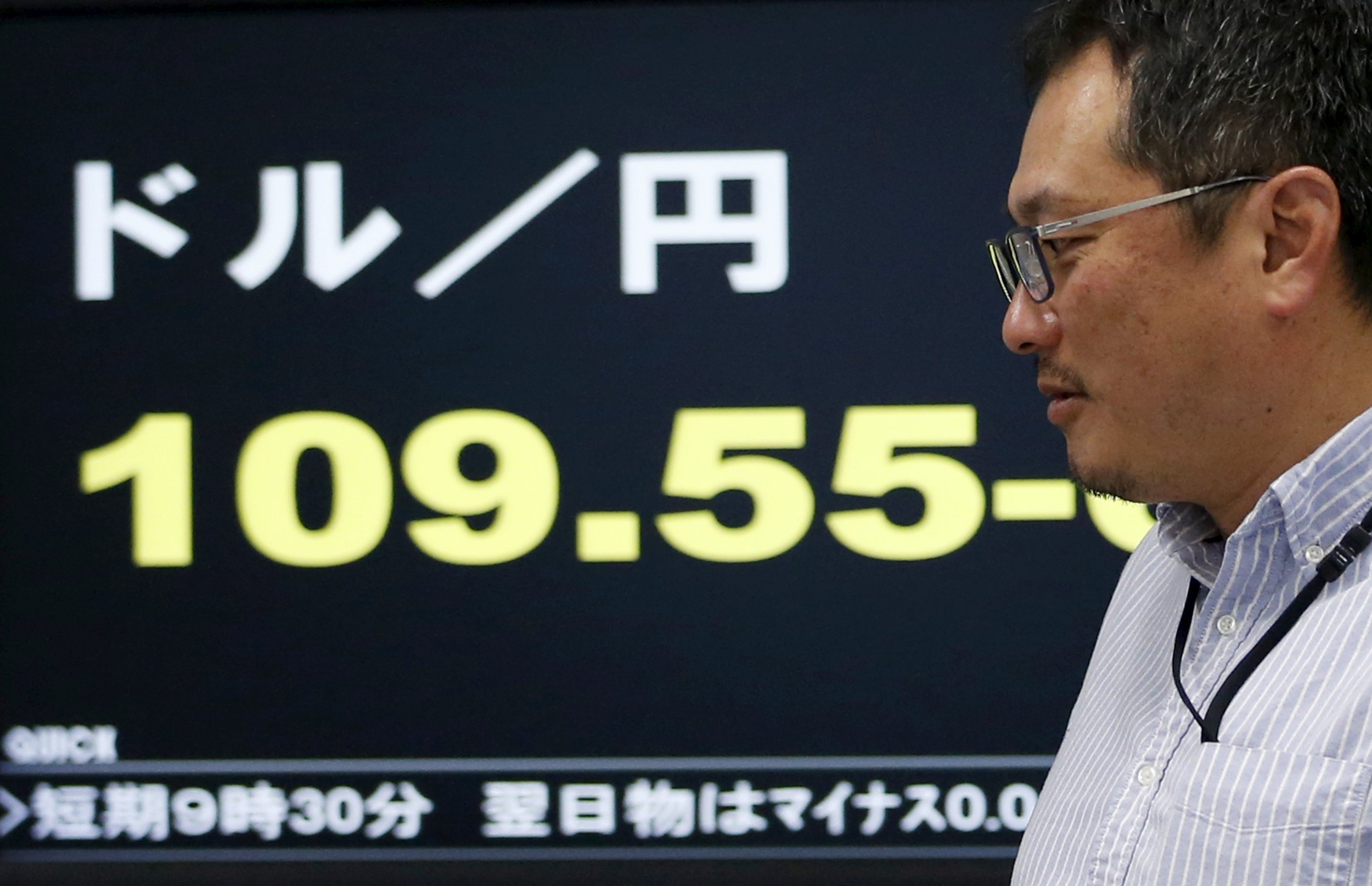 Quora Questions are part of a partnership between Newsweek and Quora, through which we'll be posting relevant and interesting answers from Quora contributors throughout the week. Read more about the partnership here.
Answer from David McDonald, founder of The Global Millennial—an online publication for politics, economics and finance:
The global economy obviously took a hit in 2008 and 2009, but bounced back vigorously in 2010 and stabilized in the next years. The global economic growth rate in 2009 was -1.704, the lowest in recorded history. In 2010, growth rates picked up to about 4.327 percent amidst universal economic injections and increased saving.
Since 2012 however, global economic growth rates have been hovering around the 2 to 3 percent range. Although there are slight differences in the presentation of these variables, this seems to be the general consensus.
In 2016, the world economy grew at a modest 3.16 percent, but is expected to pick up to about 3.54 percent in 2017 and continue to rise upwards to 3.8 percent in 2018.
The recovery we are currently seeing in 2017 is mainly due to the performance in developing economies in Asia, which demonstrated a growth of 3.98 percent in 2015 and 4.1 percent in 2016. China continues to be a pack leader in the emerging market countries with sustained growth of 6.5 percent and growing.
Global Economy In 2017 And Beyond
Advanced economies are experiencing a steady growth path, with deflation being a smaller issue in 2017. Emerging economies such as China and India have emerged from a period of uncertainty and seem to be turning the corner.
However, there still remain political instabilities around the world that jeopardize global economic growth. Brexit, Donald Trump's controversial presidency, and rising populist and nationalist tendencies in many western democracies pose significant risks to stable policymaking. Trump's protectionist ideologies can only cast a dark shadow over the global economy if implemented. Furthermore, political tensions in the Middle East and in the Korean peninsula also have the potential to destabilize both the regional and world economies.
Despite these uncertainties, the U.S. economy continues to grow remarkably well and is poised for 5 percent growth rates in 2017 and beyond. GDP growth in the U.S. can be attributed to its growing service sector and retail sales, industrial markets, as well as growing consumer confidence.
What's more however, is the growing Asian economies. Asia is expected to see steady economic growth amidst several expansionary projects such as CPEC, BRICS, and the One Belt, One Road initiative. The Indian economy has exploded in 2016 and continues on their tremendous rise in GDP growth, enjoying the number one spot as the world's fastest growing economy.
Dale Jorgenson, the Samuel W. Morris University professor at Harvard University, notes this about the rise in India and China:
In both countries, money made all the difference. The investment stream was kick-started by a series of systemic reforms that began in China in 1978, as Deng Xiaoping opened up the country to foreign investors and allowed entrepreneurs to start businesses, and in India during the early 1990s, as the IMF called for the country to reduce import tariffs and taxes, deregulate markets, and allow greater foreign investment. Both implementation of those reforms and subsequent investment flows came more gradually to India, helping explain why its growth lagged China's.

Now that India's reforms have begun to catch up, Jorgenson credited the relative youth of the Indian population for recent gains. "India's more favorable demography pushes up the hours worked and productivity components," he said. "Those factors have led to India overtaking China" in the race to the world's fastest growing economy.
If China and India can sustain growth rates in the range of 5 to 6 percent in the next decade, we will see a dramatic shift of global economic power towards the Asian front, even more so than what we've already seen.
Other Global Trends
Growth in Brazil and Russia—other members of BRICS, an international trade agreement—remains negative. The two economies may be able to avoid further contractions in GDP this year if prices stabilize and manufacturing production picks up, but prospects at this point look bleak for 2017.
Geopolitical instabilities remain a large hurdle for the true progress of the global economy. Syria's civil war has sent millions of refugees into Europe and bordering countries, which have done anything but aid economic, political, and social development in these regions.
Political uncertainties amongst Russia and Ukraine are ongoing. Disputes over land settlements continue to stand in the way of economic cooperation between the two powers, the most recent battle being the battle of Crimea in 2014.
Last year also saw the Kamwina Nsapu rebellion in the Democratic Republic of Congo, which has seen death tolls of nearly 1,000 people. Although Africa does not play a significant role in global economic development at this point, it has the potential to do so with its two billion-plus population, a population that is growing faster than anywhere else on the planet. Civil disputes do nothing but block development in the region.
Global terrorist attacks also stand in the way of economic development. The U.S. government has gone as far as to propose "travel bans" to those of Muslim backgrounds due to the spreading threat of Islamic terrorism. Furthermore, the threat of worker's and pedestrian's security within Iran continue to stand in the way of the development of the CPEC project—an initiative funded by China that aims to increase the free-flow of goods and capital from Europe to China.
Political and social chaos has also erupted in Venezuela, a socialist country. Latin America remains vulnerable to both domestic and external shocks, but this year is poised to be one of apparent economic calmness on the surface. Venezuela's hyperinflation has thrown the nation into economic turmoil, making it extremely difficult for them to recover given the fact that their 100 Bolivar, ($10 U.S.) was deemed worthless in January 2017. Rising global oil prices can partially be attributed to Venezuela's absence in the global oil market, as well as an increasing incentive to "go green."
Although growth in 2017 is not as high as many would like, it serves as a benchmark year for future economic growth. Emerging markets will continue to develop. Investments in developing areas such as Africa will continue to rise as China and Europe increase their focus. And Asia will emerge as a very powerful force come the next decade.
Political and social instabilities stand in the way of our potential as a global economy, but it is highly unlikely we will ever see a time without some form of chaos. The largest obstacle to growth remains the administrative policies implemented in the United States. Time will tell if America's proposed 'protectionist' ideology will be efficient in sustaining growth in the West.
[Disclaimer - all information retrieved from Top 10 Economic Trends for 2017 | World Economic Outlook | GDP growth (annual %) | Subscribe to read | Why India Is the Fastest-Growing Economy on the Planet | Home ]
Overall, the global economy slowed down in 2016, and it seems to be further impacted in 2017. When is it likely to recover? originally appeared on Quora—the place to gain and share knowledge, empowering people to learn from others and better understand the world. You can follow Quora on Twitter, Facebook, and Google+. More questions:
Quora: U.S. Policies Are the Largest Obstacle in the Way of Global Economic Growth | Opinion