Quran Immersed in Pork Lard Sent to California Islamic Group as Anti-Muslim Incidents Spike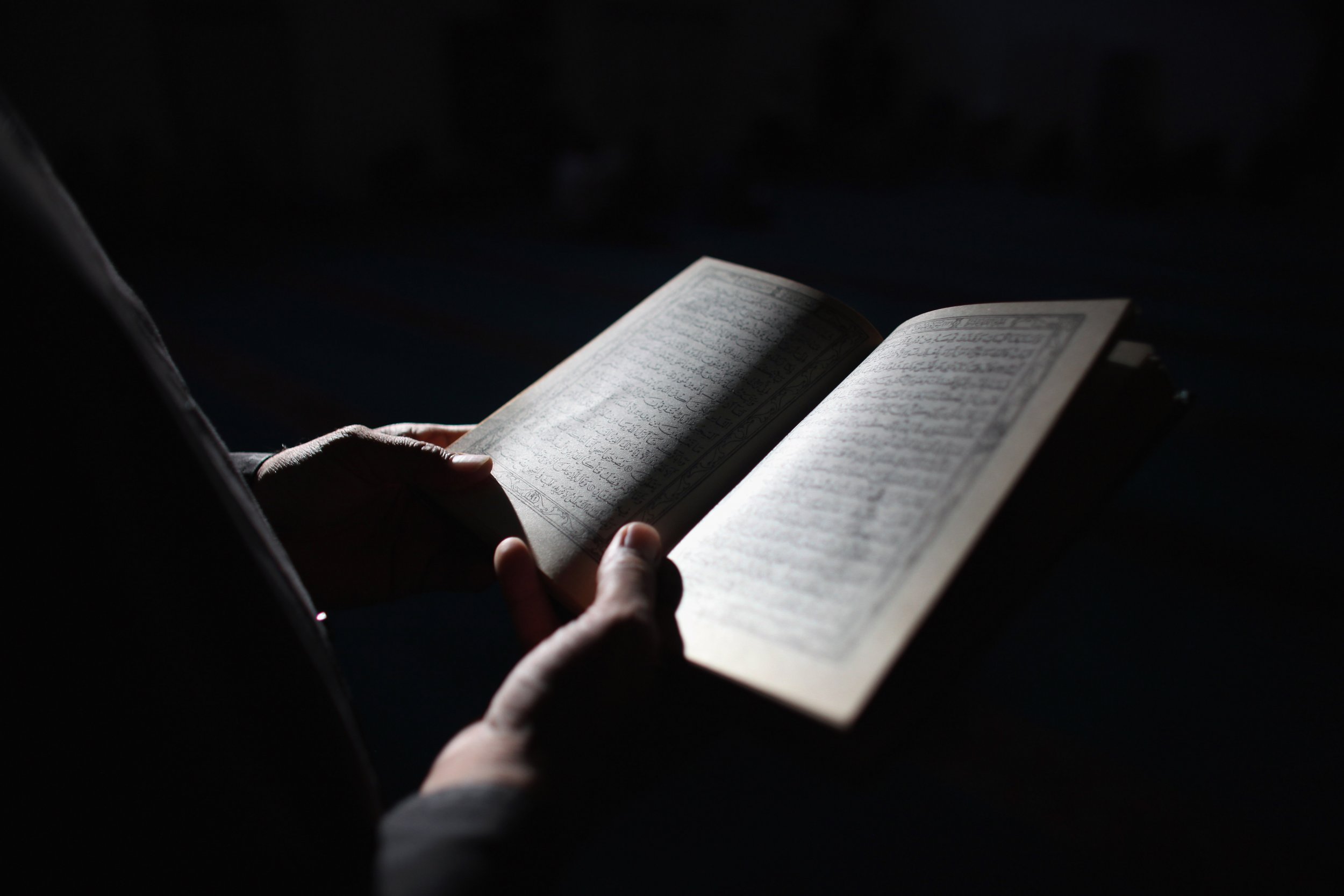 Updated | Police in California are investigating a hate-related incident after a Sacramento Muslim group was sent a defiled copy of the Quran, immersed in a container of pork fat.
Members of the Sacramento Valley Council on American-Islamic Relations (CAIR) received a suspicious package on June 28. Wary of opening the package, they contacted the police.
Katelyn Costa of CAIR told Fox 40 the package "smelled a little funky" and that she did not know what was inside. "We thought we saw a book, it was probably the Quran, but we let the authorities open it," said Costa.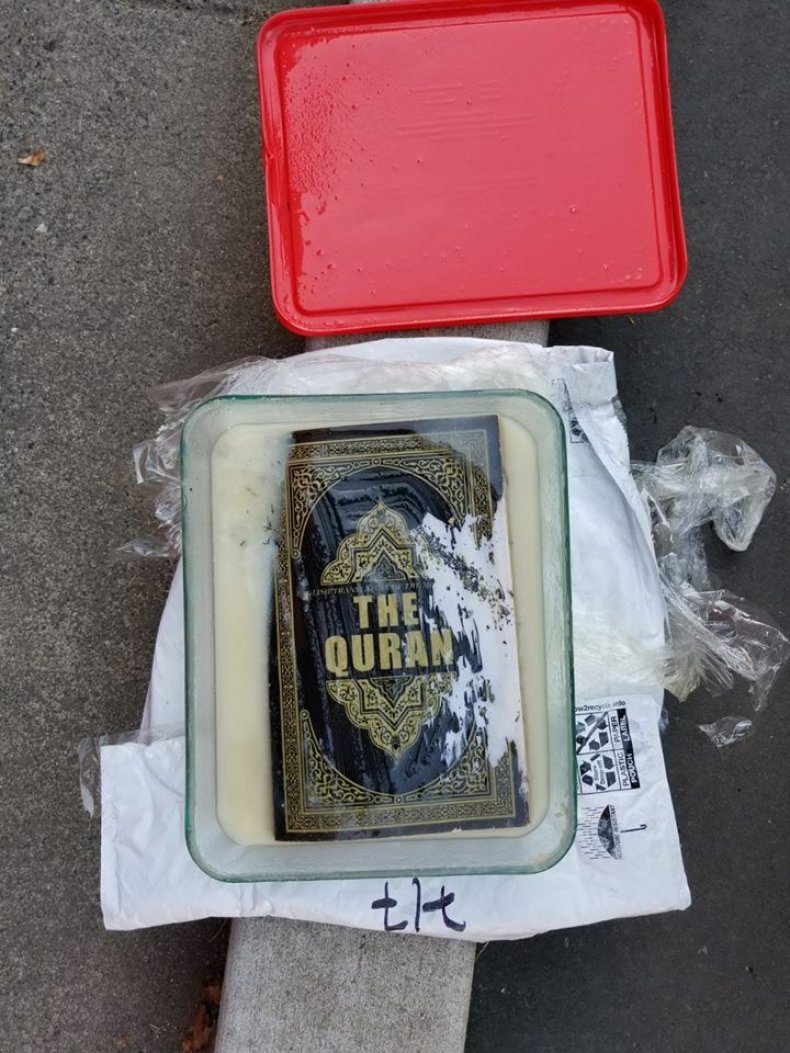 Sacramento police opened the package to find a sealed food container. A copy of the Quran, which had hateful messages written on its pages, was set in a substance authorities determined was pork lard.
Muslims consider pork and pork products to be unclean and are forbidden from consuming them.
Read more: Hate crimes against Muslims are on the rise in the U.S.
Linda Matthew of the Sacramento Police Department said the incident was being investigated as "hate-related activity" but that no actual crime had been committed. Matthew added that detectives determined that the package was sent by a white female in her 40s or 50s from Houston, Texas.
Costa of the CAIR argued that the incident was "definitely hateful" and part of a "rash of hateful incidents" in the area.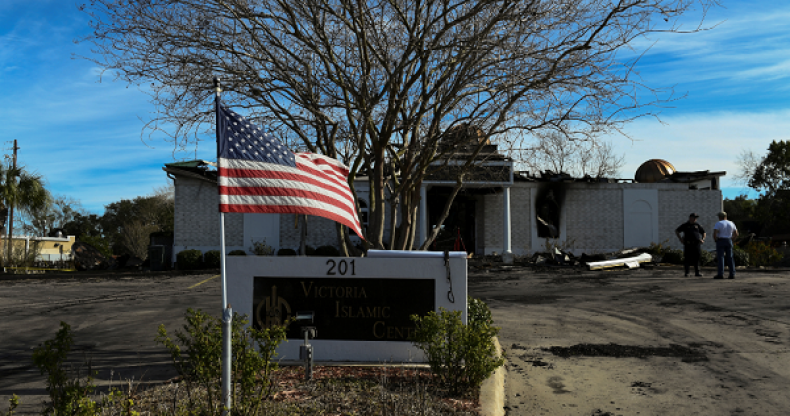 In June, two mosques in Sacramento and its surrounds were vandalized: a burned Quran filled with bacon was left handcuffed to a fence outside the Masjid Annur Islamic Center in Sacramento on June 24, while torn pages of the Quran were scattered outside the Islamic Center of Davis, in a Sacramento suburb, on June 23. The two incidents were classified as hate crimes by police, but no arrests have been made.
Anti-Muslim incidents have spiked in the U.S. in recent years, and there has been a sharp uptick during the first half of 2017. A CAIR report released on Monday said that 451 anti-Muslim bias incidents occurred between April and June, which has contributed to a 91 percent rise in hate crimes against Muslims in the first half of 2017 compared to the same period in 2016.
In May, two men were stabbed to death after stepping in to defend two young women, one of whom was wearing a hijab, on a Portland light-rail train. Jeremy Joseph Christian, 35, has been charged with murder in relation to the case.
The headline in this article originally incorrectly referred to the Sacramento Valley Council on American-Islamic Relations (CAIR) as a mosque. It is actually a Muslim civil rights organization.