Michael Avenatti Says R. Kelly 'Rigged Trial' in 2008 by Tampering Evidence and More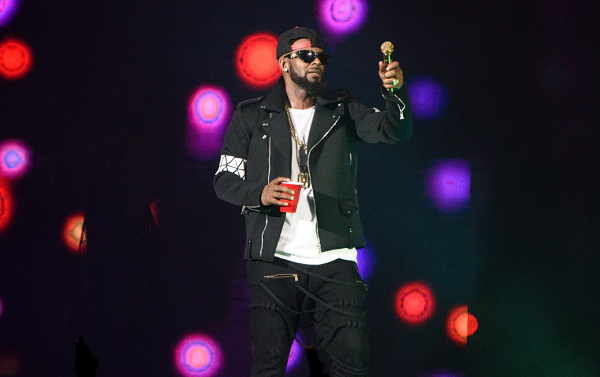 Michael Avenatti accused R. Kelly of evidence tampering, witness intimidation and other crimes to help lend a not guilty verdict in his 2008 child pornography trial.
The R&B singer, whose real name is Robert Sylvester Kelly, notoriously faced 14 counts of child pornography after a 2002 video depicted him engaging in sexual acts and urinating on a young girl believed to be just 14 years old at the time of the recording. Despite taking more than six years for prosecutors to launch the trial, Kelly was famously acquitted of the charges by a jury in a matter of hours.
According to evidence attorney Avenatti says to have against Kelly, the 52-year-old may have bought off the jury among other infractions during the trial.
"We have now uncovered how R Kelly was able to gain his acquittal in 2008," Avenatti wrote in a statement on Twitter on Sunday. "We have discovered substantial evidence that he and certain enablers engaged in systematic witness intimidation, evidence tampering, physical threats, and payments to witnesses. They rigged the trial."
Avenatti's statement comes just days after the famed attorney, who recently represented Stormy Daniels in lawsuits against President Donald Trump, revealed his offices received two more tapes incriminating Kelly.
Avenatti first announced receiving a 45-minute VHS video, in which Kelly was allegedly seen having sex with a different girl believed to be 14 years old, on Thursday. Then on Saturday, Avenatti said his offices had "become aware of the existence of a third tape, that allegedly shows further acts of sexual abuse of an underage girl by R Kelly."
Avenatti previously said he'd turned over all the evidence he had against Kelly to Chicago's Cook County State Attorney Kim Foxx, who he believed would eventually bring Kelly to trial.
While the tapes have not been publicized, CNN announced it has seen the second video, in which the girl Kelly appears to have sexual relations with refers to her 14-year-old body parts. Avenatti told the news network the identity of the underage girl was revealed by a whistleblower he is currently representing.
"My client knows the identity of the girl and R. Kelly. He identified the two of them on the videotape. He worked for and has known R. Kelly for decades and met the girl on a number of occasions," Avenatti said Friday.