R. Kelly's Ex-Girlfriend Halle Calhoun Said She Dumped Singer Because 'I Wasn't With His Type of Bulls**t'
MTV's Wild 'n Out star Halle Calhoun did not immediately respond to claims that disgraced R&B singer R. Kelly was accused of physically abusing her in a Monday TMZ report. R. Kelly's camp denied the report, which claimed he allegedly threw her against a wall in 2017 after she looked at another man during one of his concerts. She was 19 or 20 years old when the alleged incident took place.
Previously, Calhoun, who is now dating rapper Rocko, said she left R. Kelly because she didn't want to deal with his nonsense. "I wasn't with his type of bulls**t he be on," she told the popular Instagram blog, The Shade Room, in April 2018. At the time, she had been confirming her relationship with Rocko.
"I am dating Rocko and I am VERY happy," she told The Shade Room, before adding on Instagram: "God blessed me with a real one."
Calhoun, who has more than 38,000 Instagram followers, did not post on social media the day of the TMZ report.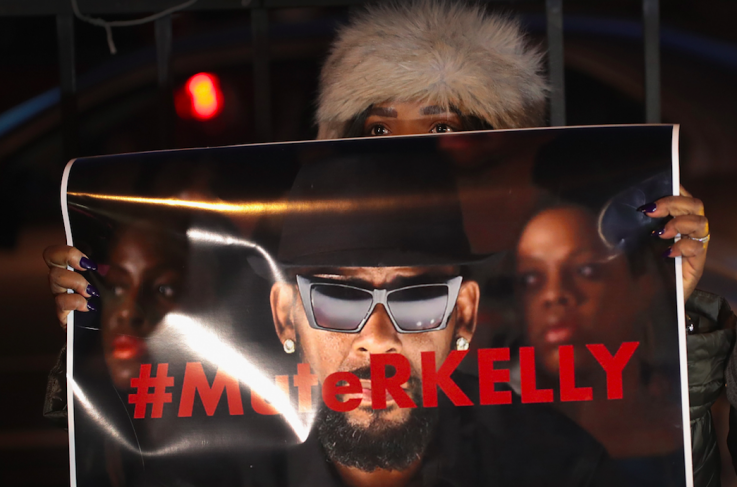 Seemingly endless reports have been published about R. Kelly since Lifetime debuted their ratings-shattering documentary, Surviving R. Kelly. The special aired for three nights, airing allegations from women who claimed they survived R. Kelly's alleged abuse. R. Kelly has always denied the allegations against him and continues to do.
One of the most prominent people in the music industry to speak out against R. Kelly was John Legend. He wanted to bring attention to survivors of rape and sexual assault.
"I wanted to do it was because I have good friends that were part of the #MuteRKelly movement. They were literally marching on the streets and they work with rape victims in Chicago," he said on Watch What Happens Live on January 12. "And they try to help them recover, try to help them have a voice, and they work with a lot of black girls in Chicago who are often overlooked. And so, I knew that as a celebrity that I could lend my voice to something that could highlight these young people who have been hurt and give them a voice and make sure they're heard, and so I said, 'I'm gonna do it.'"
Even though some people criticized him for speaking out against R. Kelly, Legend wasn't deterred. "To everyone telling me how courageous I am for appearing in the doc, it didn't feel risky at all. I believe these women and don't give a f**k about protecting a serial child rapist. Easy decision," Legend tweeted.
R. Kelly's Ex-Girlfriend Halle Calhoun Said She Dumped Singer Because 'I Wasn't With His Type of Bulls**t' | Culture